Anyone who has walked down Bruin Walk and encountered the array of stickers, succulents and baked goods on sale knows that UCLA is brimming with entrepreneurs.
Though the pandemic has led to closed shops and work uncertainty, it takes a whole lot more than a virus to crush the community's entrepreneurial spirit. Some Bruins have adjusted by starting creative businesses to find new ways to make money and use their time wisely at home.
In search of a new form of income amid a jobless summer, Mae Noland, a second-year art student, started her business selling custom-made resin earrings.
"I had the idea to get a bunch of supplies from Michael's, and then I just kind of went for it," Noland said. "I started making a bunch of earrings. I would put little images of memes or album covers in resin and put a little custom mix of glitter in each one."
Noland is not the only Bruin to mix crafts with business.
First-year mechanical engineering student Shannon Li said she credits the pandemic with giving her the inspiration to start her sticker business, smolflower.
"(The business) started spring 2020, so I just graduated high school. My senior year was kind of cut short," Li said. "I wanted to give my friends graduation gifts, so I made them custom little doodle stickers of things that I knew they liked."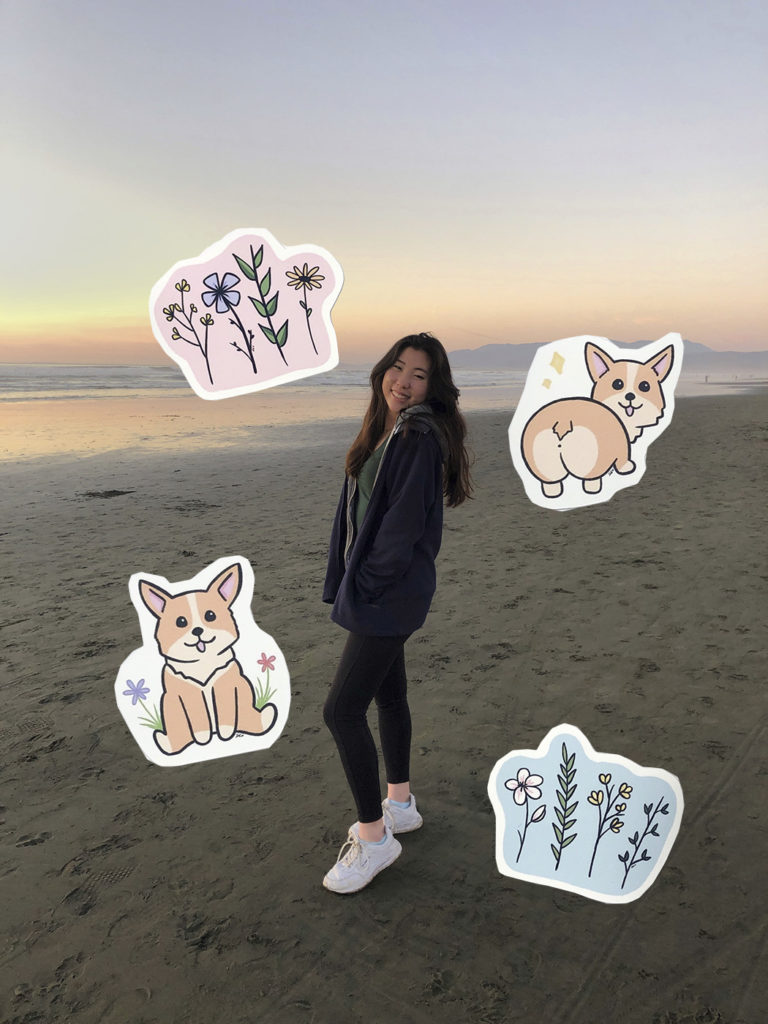 Homemade small businesses like Li and Noland's exist past Westwood's collegiate terrain. According to an article in the Wall Street Journal, Etsy and Shopify, two e-commerce platforms that cater to small businesses, witnessed a surge of sales in 2020 that were due to the COVID-19 pandemic.
First-year pre-psychology student Rachel Burnett said when she began selling homemade raw cookie dough under the name Doughpamine in her hometown of Philadelphia, part of her business's success was the fact she could do it all herself.
Burnett said she ran Doughpamine from her home, either delivering orders by bike or having customers pick up their dessert.
Student entrepreneurs such as Burnett not only have taken advantage of accessible, do-it-yourself business models but also have employed social media to reach a larger audience of consumers.
Noland said she advertises her earring business through Instagram, TikTok and the online shopping platform Depop. However, she said her business took off after posting a design of Phoebe Bridgers' "Stranger in the Alps" that went viral.
"I had a super big demand. I would ship about 30 to 40 orders a week during that couple-week period," Noland said. "I think (with) TikTok, it's easier to find target audiences since it's so niche. You can just put a hashtag, and everyone from that grouping (sees it)."
Finding niches seems to be the name of the game. Burnett said she had the Westwood student community in mind when moving her cookie dough business across the country.
"They posted a bunch of small businesses on the freshman (Instagram) page" Burnett said. "Word of mouth is definitely a huge part of it, especially because we are not just part of a neighborhood, we are part of the UCLA community – and so having that connection makes it much easier for me to be able to promote my product."
Li has also found community through advertising her product on social media, through which she has been able to both interact with other UCLA small businesses and find a place in a larger online community as well.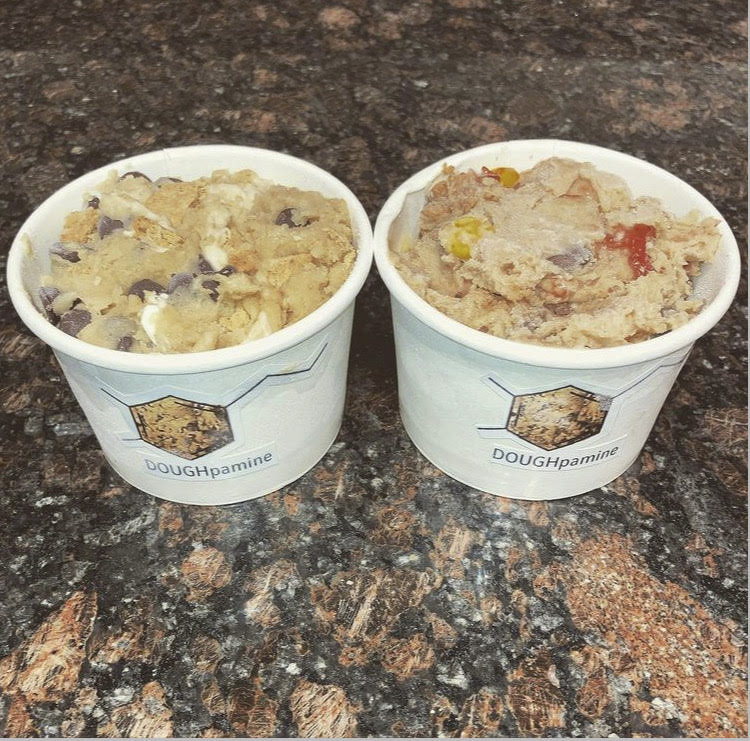 As small businesses utilize online communities to increase sales, some entrepreneurs are using their earnings to give back to communities in need.
Burnett said she "dough-nates" 25% of the money she makes from her business to two mental health support organizations for LGBTQ and Black communities – The Trevor Project and The Black Brain Campaign.
Li said 20% of her profits go to the California Fire Foundation.
"When these world events happen – a pandemic or a wildfire – there's often a sense of helplessness that comes," Li said. "However I can contribute, big or small, it's still something."
In addition to their donations, these Bruins are also investing a considerable amount of time into their businesses. Noland, Li and Burnett said it is hard to juggle being a student and having a self-operated business. They often had to adjust their orders and pause their operations in order to prioritize their academics and extracurriculars.
Ultimately, while starting their businesses in a pandemic has been both fruitful and challenging, Noland, Li and Burnett all said their products are not just goods but rather a much-needed transfer of joy – a handmade gift from one Bruin to another.
So, if you have an idea and are considering your own homemade business while stuck at home, Li puts it best.
"If not now, when?"