This post was updated May 31 at 6:20 p.m.
Amid increasing nationwide antisemitism and negativity in the media, finding positive outlets for cultural and religious expression can be important. This Jewish American Heritage Month, recognizing Jewish voices and reaching out to the people and places that understand Judaism best are the first steps to becoming better allies.
There are many conspicuous, as well as hidden, gems throughout Los Angeles that work to preserve Jewish history while adding modern touches to Jewish tradition. These spaces offer a safe community for Jewish people and serve as a form of education for Jewish allies, and the temple on Wilshire Boulevard is one of them.
The temple, known as the Sephardic Temple Tifereth Israel, holds Friday night dinners for young professionals and Torah classes every fourth Shabbat morning. It offers many resources such as movie nights and guest speakers, as well as Hebrew school to inspire, empower and educate students about their Jewish heritage.
Avi Levy, director of operations of the temple, said that the temple's history started with a small group of Sephardic Ladino speakers.
According to the temple's website, the Sephardic Community of Los Angeles dates back to 1920.
By 1932, the community created its first Sephardic synagogue in Los Angeles. As the community continued to grow over the years and moved west, it moved into a larger temple in West Los Angeles that could maintain the culture, tradition and religion of the Sephardim – thus, the Sephardic Temple Tifereth Israel was created.
Levy said anybody is welcome at the Sephardic Temple Tifereth Israel.
"Our community is a very loving, welcoming, open arms community and anybody who wants to come has a lot of ability to walk in the door and just feel that warm family togetherness during services and holidays," Levy said.
Los Angeles is also home to a wide variety of Jewish representation, from Persian supermarkets like Elat Market to Russian delis like Nate 'n Al's. In addition to these eateries, museums serve as important reminders of Jewish history and culture.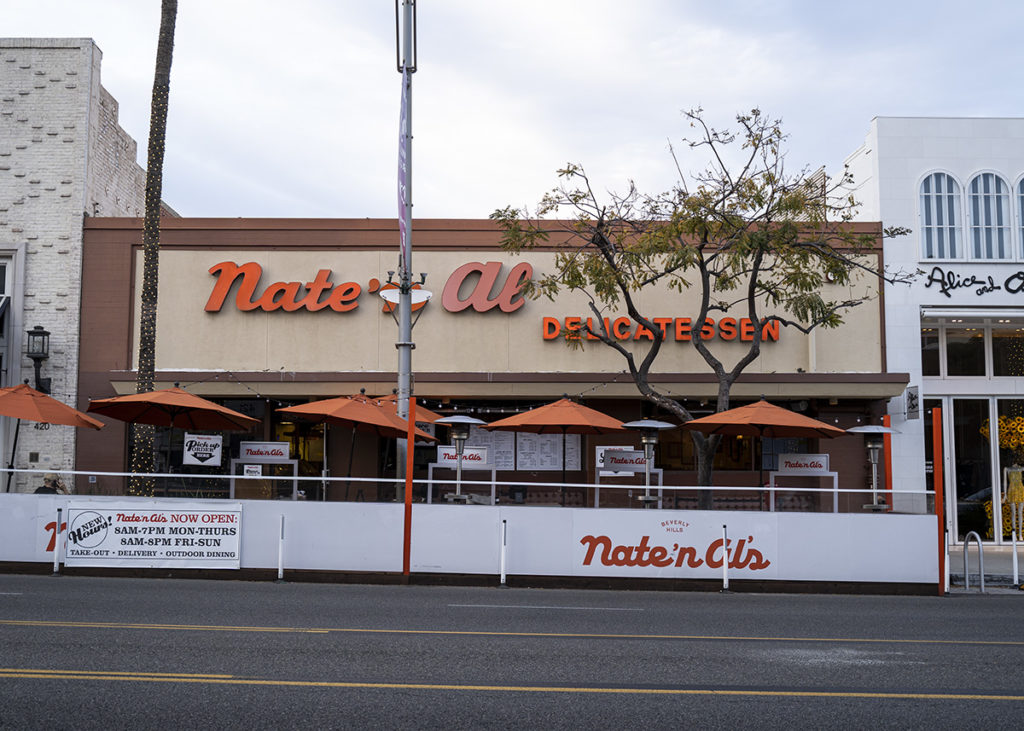 The Museum of Tolerance, located on West Pico Boulevard, serves as a form of remembrance of the Holocaust.
The museum serves to educate visitors, who can utilize their understanding of the Holocaust in both historic and modern contexts to combat prejudice and discrimination.
Cassandra Shand, a UCLA alumna and former Hillel leader, said the museum is beneficial to elementary and middle school visitors because it is often the only form of education regarding the history of the Holocaust they receive.
"That was one of the most impactful things that ever happened to me, was that museum," Shand said. "I think it's really important for students to learn about this as an issue".
First-year design media arts student Louis Gluck said that it is important to recognize the presence of Jews in America.
"We are a big population of the Jewish community of the world as a whole. Outside of Israel, Jews in America is the largest population of Jews," Gluck said. "So I think it's important to recognize the country of America is a large part of keeping Jews alive today."
Gluck added that it is important to celebrate Jews in America by learning about individual Jewish identities.
"I think in this climate right now, a really important way to celebrate Judaism is just reaching out to your Jewish friends and asking to learn from them about their experiences and trying to become more familiar with Jewish practices," Gluck said.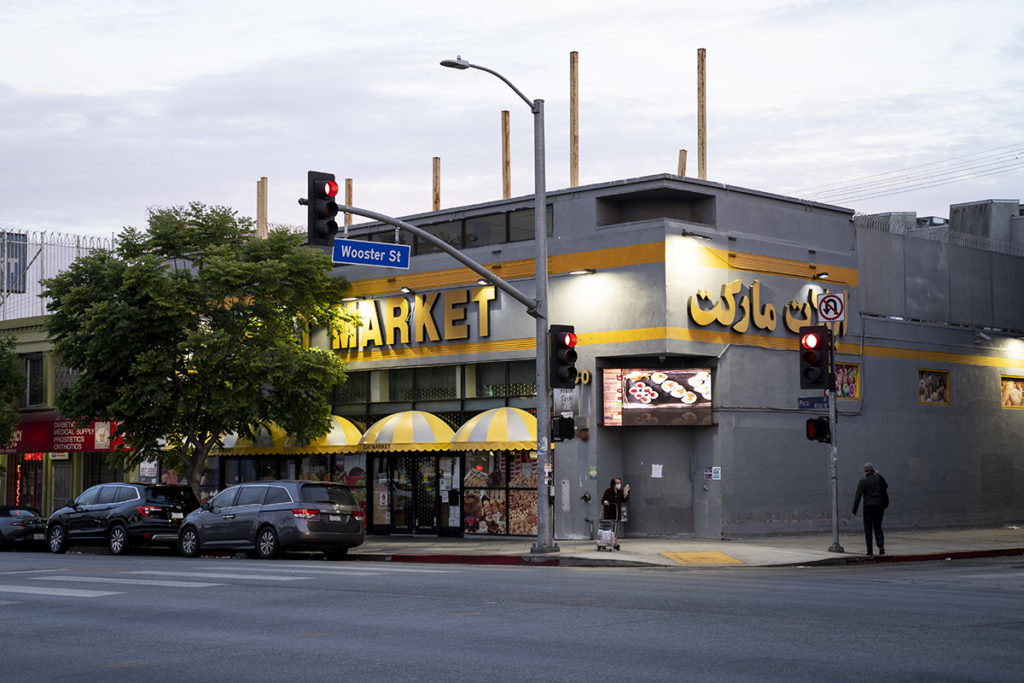 Third-year psychology student Layla Galeck said that with the rise of antisemitic attacks, many Jewish people have felt isolated, so it would be special to commemorate Jewish American Heritage Month by increasing outreach and connections between Jewish and non-Jewish communities.
"I think it's important to realize Jewish people came to America, like many other people, for refuge," Galeck said. "It's important to recognize that just like other people who faced depression, Jews are desperate for allyship nowadays."
For students, places like Hillel at UCLA, the center for Jewish life on campus, can be an empowering and welcoming spot.
Hillel offers many different programs for students' unique Jewish experiences and identities, allowing them to learn about Israel, explore Judaism through dance, connect with Holocaust survivors, bake challah to combat food insecurity and sing in a cappella groups.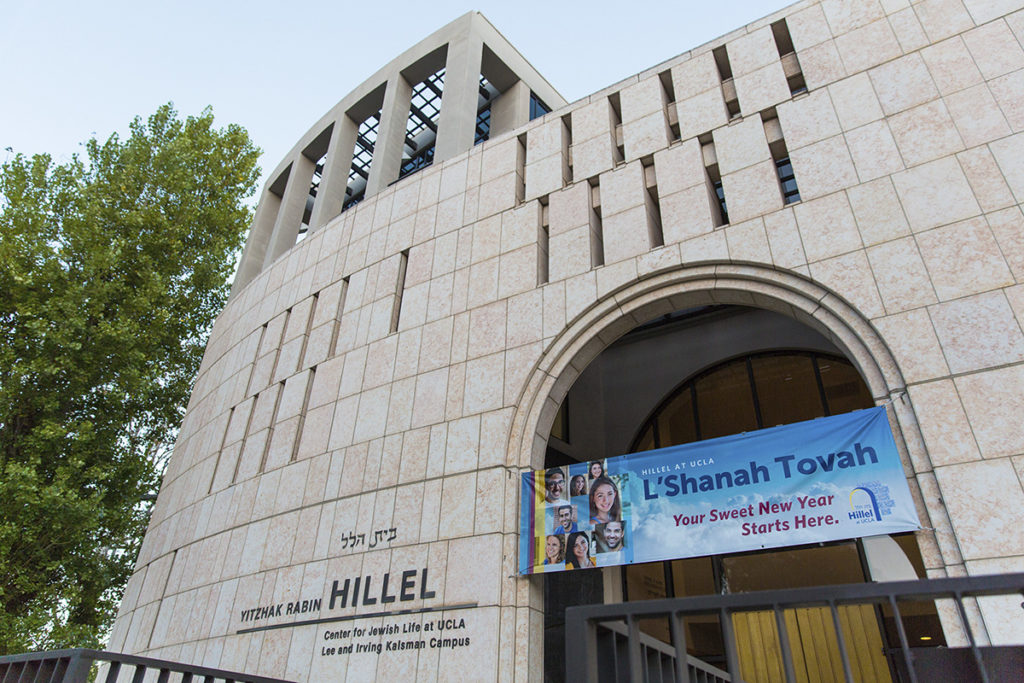 Shand said she felt welcomed by Hillel's dedication to uniting students and forming alliances.
"I think Hillel has a unique way of uniting student leaders from different groups and areas on campus," Shand said.
Hillel encourages students to connect through a common Jewish identity by attending enriching events. Shabbat services and dinners are safe spaces for Jewish students to gather and interact.
"It's easier to make connections (at Hillel) because most of the people are Jewish so I have that connection, so that's been a great way for me to jump into a social community," Gluck said.