Illustration: Valentine's Day
---
Posted:
February 13, 2020
11:39 pm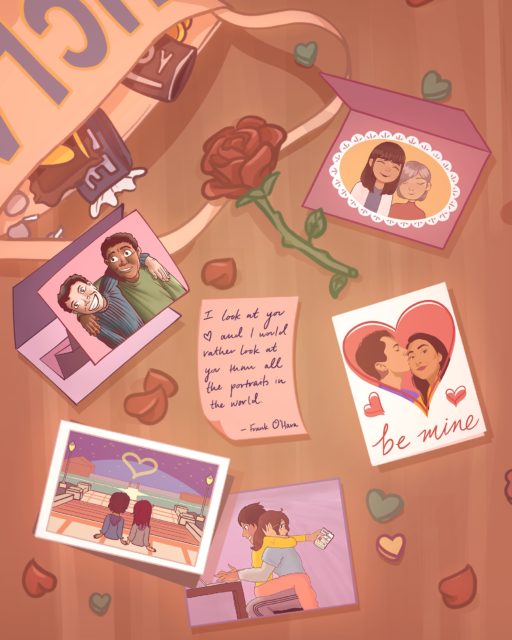 ---
Illustrations Contributor
Nghi Nguyen
Iyer is the current Science and Health editor and a reporter for News. She is also an Illustrator and Graphics contributor. She was previously a contributor for the Science and Health beat. She is a third year astrophysics student at UCLA who enjoys writing Physics and Astronomy research articles and drawing accompanying artwork.
Grigsby is currently the Cartoons director. She was previously the 2019-2020 Illustrations and Cartoons director as well as the 2019-2018 Cartoons beat assistant. She is in her fourth-year at UCLA, studying Neuroscience and Philosophy.
---
Comments are supposed to create a forum for thoughtful, respectful community discussion. Please be nice. View our full comments policy here.
Poll

Polls Archive

Featured Classifieds

FURNISHED 3BD/2BA+DEN HOUSE UTIL INCL $8500 Cozy Spanish style home for rent. 5 min drive to UCLA. Driveway Parking for 2 car's, Game Room, Great Backyard w/Built in BBQ & Bar. Email/Call for Virtual Tour [email protected] 602-618-9499 • House for Rent

More classifieds »
Content copyright © 2020 the Daily Bruin