There's nothing like social activism through the airwaves.
And hip-hop artists have been lending their voices to the amplification of the Black Lives Matter movement since the late May death of George Floyd in police custody in Minneapolis.
As a follow up to his previous column on this moment in hip-hop culture, Daily Bruin's EJ Panaligan spoke with Cheryl Keyes, an ethnomusicology and global jazz studies professor and chair of the department of African American studies at UCLA. She touches on hip-hop's relationship to the current moment in terms of social activism, its historical roots and what rap artists can continue doing to keep the Black Lives Matter movement alive in its pursuit of social reform.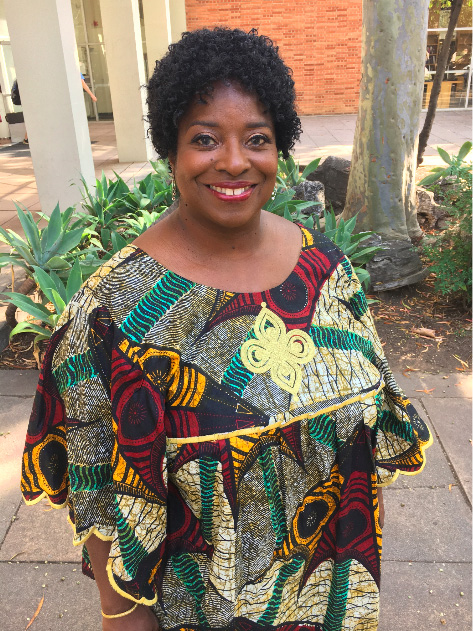 Daily Bruin: Historically, how has hip-hop been used as a platform for social change?
Cheryl Keyes: One cannot truly begin to understand Black Lives Matter until they see how African American music is pretty much a mirror and a byproduct of all of the suffering of Black people at a particular moment in time. In the period of slavery, there were the Black radical intellectuals from that time – like Frederick Douglass, Anna Julia Cooper and Ida B. Wells – who reconstructed this kind of revolutionary journalism, who wanted everybody to know about lynching and what was happening to Black people in the South.
And hip-hop is doing the same thing. There's a collective force of artists who are touching upon what is happening with African Americans at a particular time in history. So that's why we look at people like J. Cole, we look at someone like Kendrick Lamar with his song back in 2015 that said "We gon be alright." It was Lamar's "Alright" that documented this reality of the average Black youth who fear death at the hands of law enforcement.
[Related: Creators turn to art as a form of activism to support Black Lives Matter movement]
DB: What has changed over the years in regard to how hip-hop has been used as a platform for social change? What's different now in 2020?
CK: It's the same message (of Black Lives Matter) but it's through a different type of genre or medium. You continue to see the metaphor of sampling – recontextualizing (old works) within a newer context. In the Anderson .Paak and Jay Rock song "Lockdown," Jay Rock says "Ready for the revolution, who ready to ride?/ It won't be televised, so tell me, who ready to die?" Now that's nothing but Gil Scott Heron. (Heron) was a cross between a poet and a singer, but was very much a political singer who dealt with social justice.
We're looking at how hip-hop artists have lived and continue to live these experiences. It comes from, if I can get a little Marxist here, (experiences) of a proletariat. Talking about the folks from the streets, talking about the folks from the hood. And that's where you really see these realities of what it really means to be Black and living, in some instances, impoverished. Hip-hop always tends to be the one that keeps it real, unlike any other popular music of today. It has the potential role of being rebellious.
DB: Do you think there's any significance to how genuine these advocacy tracks come across? Artists like Lil Baby and DaBaby have rarely touched on topics like police brutality in previous works, but have been seeing praise for the tracks they've released in light of recent events.
CK: I saw the BET Awards show and how DaBaby switches up the remix of "ROCKSTAR," (a Black Lives Matter remix with an additional verse released following Floyd's death). We see how it becomes a mirror, a mouthpiece and a platform in this case for Black Lives Matter. So I think it's genuine, because what does he have to lose? He can't just go on about the money, he also has to stay real to the community out of which he comes.
And there's also the fact that he never will escape. He has made all the money in the world, but he'll always be seen, unfortunately, in the eyes of the powers that be, as an "N." They don't forget.
[Related: Second Take: It's time for Hollywood to scrap simplistic, idealized TV portrayals of police]
DB: What else can hip-hop artists do to ensure that this moment doesn't fade and that meaningful progress is made toward change and reform?
CK: All the money that they're making off of the pain and the suffering of those who are not as famous as they are – or may not have as much money as they have – they should continue to reinvest into their Black communities.
Reach into the community and provide ways of preservation. As what hip-hop initially did, it was a deterrent of violence for youth. So use the music, use the money to go back into the hood, back into the communities, to help empower (Black youth) in the most positive way. Give a sense of self respect and esteem to the youth to let them know that they can make their way out and continue to move forward.