From competing in the Olympics and the highest levels of professional leagues, the 2020 UCLA Athletic Hall of Fame class has collected a lot of hardware.
Nine former Bruins comprise the 37th UCLA Athletic Hall of Fame class, as announced July 15 by the university. The nine athletes have eight Olympic medals combined – four golds, three silvers and one bronze – an NBA championship, an MLB championship, a WNBA Championship, an NBA MVP award and numerous school records between them.
Russell Westbrook (Men's basketball, 2006-08)
Headlining the class of 2020 is Russell Westbrook, who boasts an estimated net worth of $150 million and an Instagram following north of 15 million.
In his two seasons in Westwood, UCLA men's basketball won the Pac-10 title twice and also took home a Pac-10 tournament win during his sophomore year. While the guard only produced 8.3 points, 2.5 assists and 2.4 rebounds per game over the two years, Westbrook – the fourth overall pick of the 2008 NBA Draft – has gone on to average 23.2 points, 8.3 assists and 7.1 rebounds as a member of the Oklahoma City Thunder and now the Houston Rockets.
In the 2016-17 NBA season, the nine-time All-Star became the second player in NBA history to average a triple-double over the course of an entire season, and he took home his second scoring title and his first MVP award. He repeated the triple-double feat in each of the next two campaigns as well. Westbrook also won an Olympic gold medal in the London 2012 Summer Olympics as a member of Team USA.
Kevin Love (Men's basketball 2007-08)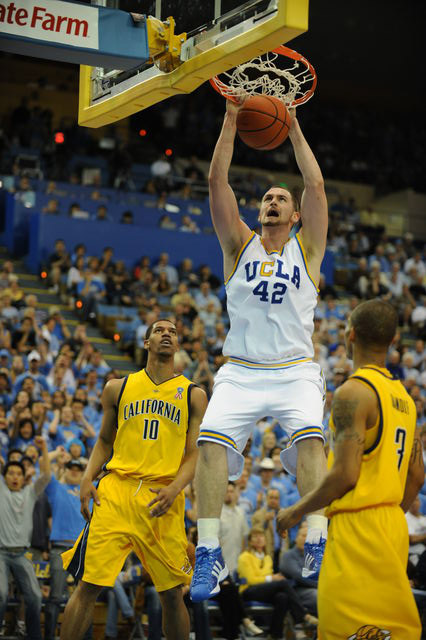 Another member of the 2007-08 UCLA men's basketball team will be inducted in the 2020 Hall of Fame class, as Kevin Love will join his former teammate Westbrook in the J.D. Morgan Center.
Love only attended UCLA for one year, but in that season, the center from Lake Oswego, Oregon led the team in scoring (17.5 ppg), rebounding (10.6 rpg) and field-goal percentage (55.9%).
Love was drafted one slot after Westbrook in the 2008 draft, going fifth overall to the Memphis Grizzlies before being traded to the Minnesota Timberwolves. In his 12 seasons in the NBA, he has made five All-Star appearances and won the 2015-16 NBA championship as a member of the Cleveland Cavaliers. Love was also on the USA Olympic team that won gold in London.
Lauren Holiday (Women's soccer, 2006-09)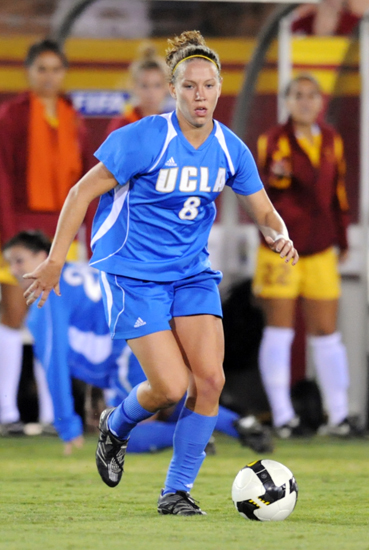 Two players have scored over 60 goals for UCLA women's soccer. Now they will both be in the Hall of Fame.
Forward Traci Arkenberg found the back of the net 71 times from 1994-97 and was the program's scoring leader until 2009, when forward Lauren Cheney – now Lauren Holiday – tied the mark. Arkenberg was inducted into the Hall of Fame in 2008, and Holiday will join her as a part of the 2020 class.
Aside from her 71 goals, Holiday recorded 31 assists – the second-most at the time of her graduation and the fifth-most in program history. Her 173 points top the leaderboards, four ahead of Arkenberg's 169.
Holiday competed for Team USA in two Olympic Games – one during her time as a Bruin and one after – and two FIFA Women's World Cups, both after her time in Westwood. She holds two Olympic gold medals along with World Cup gold and silver medals.
Dave Roberts (Baseball, 1991-94)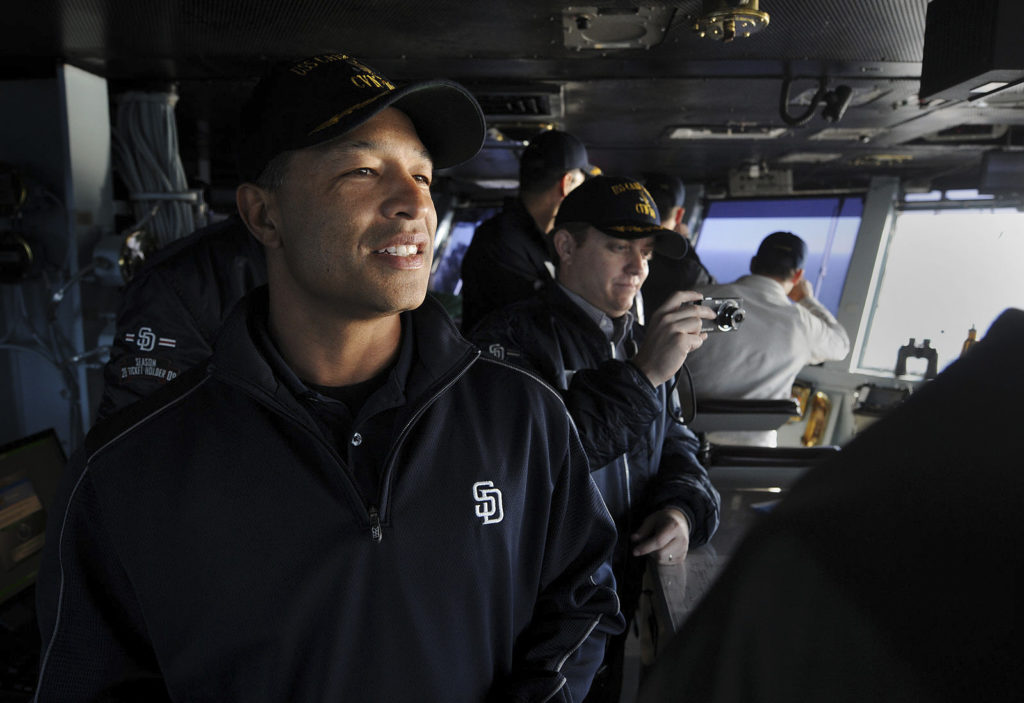 Dave Roberts is the Bruins' all-time single-season and career stolen base leader with 45 and 109, respectively. The outfielder ended his collegiate playing days with one NCAA Regional All-Tournament and two All-Pac-10 selections.
Roberts was a prolific base-stealer in college, and the skill transferred to the next level as Roberts stole 243 bases in his 10-year MLB career. The most notable stolen base of his career came in the 2004 American League Championship Series when Roberts – then a member of the Boston Red Sox – stole second base in the bottom of the ninth inning. He scored on Bill Mueller's single and the Red Sox went on to win the game. They won each of the next three games in the series against the New York Yankees and became the first – and only – team to ever come back from a 3-0 deficit to win a playoff series.
Boston won the World Series in 2004, and Roberts earned a ring. After retiring, Roberts became the manager of the Los Angeles Dodgers and has won a Manager of the Year award and two National League pennants.
Adam Wright (Men's water polo, 1997-2000)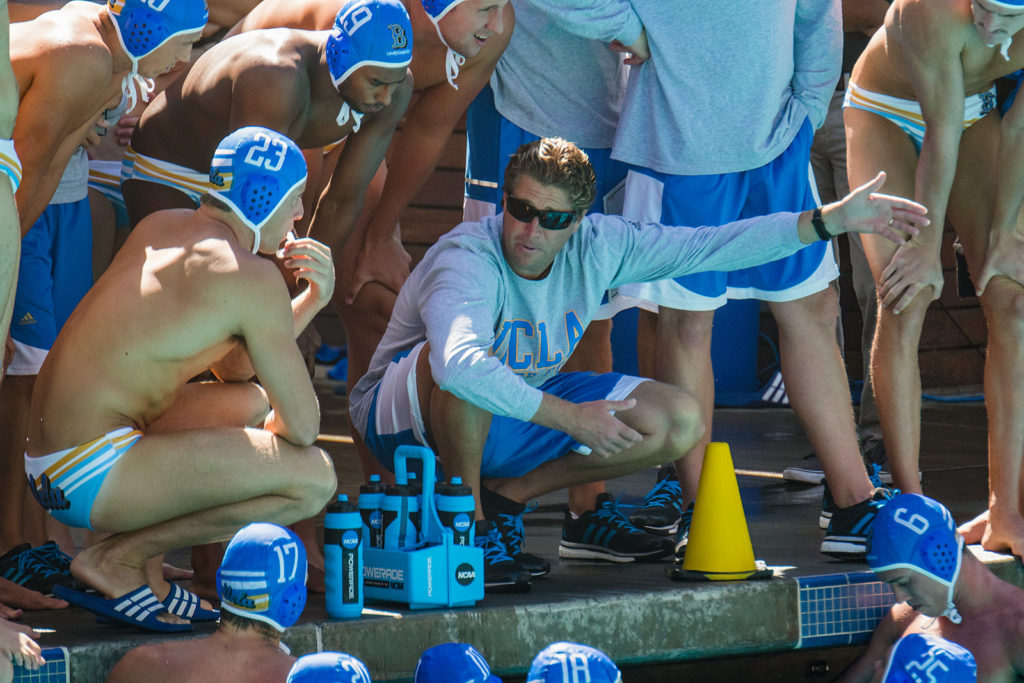 As a player for UCLA men's water polo, attacker Adam Wright led the Bruins to back-to-back NCAA titles in 1999 and 2000, totaling 128 goals in his four years. After his collegiate career, Wright represented Team USA in three Olympic Games, helping the team capture a silver medal at the 2008 Summer Olympics in Beijing.
Since retiring from his playing days, Wright has taken up coaching roles for both the men's and women's water polo teams. The women's team won an NCAA Championship in 2009 when Wright was an assistant coach and the men's team has secured three titles with him at the helm.
Noelle Quinn (Women's basketball, 2004-07)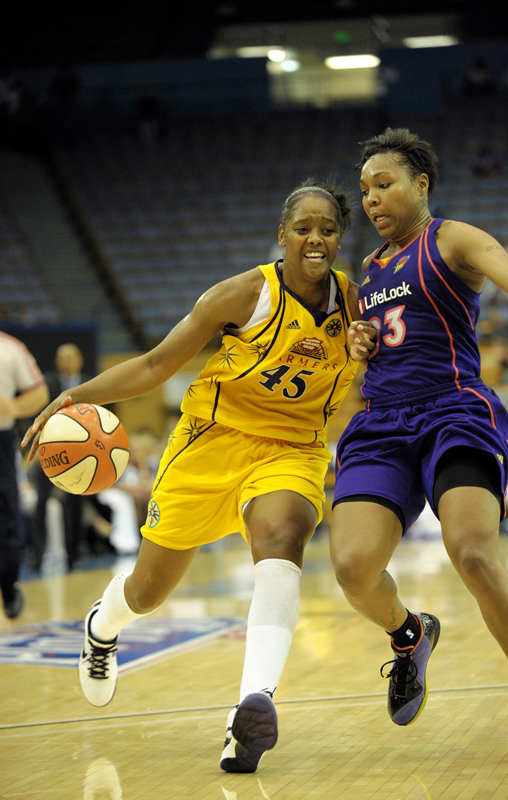 Noelle Quinn finished her UCLA women's basketball career as a two-time All-American honorable mention,a two-time Pac-10 All-Tournament Honoree, a three-time first-team All-Pac-10 player and a Pac-10 Tournament champion as the Bruins won their first and only conference title to date during her junior year in 2006. In that championship game, Quinn scored 22 points, including the game-tying bucket with five seconds left to force overtime.
Over the course of her collegiate career, Quinn racked up 1,829 points – sixth all-time in the program – 749 rebounds and 450 assists (ninth all-time). The guard was selected fourth overall in the 2007 WNBA Draft by the Minnesota Lynx, where she spent the first two seasons of her 12-year career. In 2018, her final season in the league, Quinn and the Seattle Storm went 26-8 and won the WNBA Championship. Quinn has served as an assistant coach for the Storm since 2019.
Tasha Schwikert (Gymnastics, 2005-08)
In 2000, Tasha Schwikert won an Olympic bronze medal in Sydney. In 2003, she won gold at the World Championships. In 2005, she won Pac-10 Freshman of the Year. In 2007, she won Pac-10 Gymnast of the Year. In 2012, she became a member of the USA Gymnastics Hall of Fame. In 2016, she was declared the Pac-12 Gymnast of the Century. And in 2020, Schwikert will be inducted into the UCLA Athletic Hall of Fame.
Schwikert won the NCAA all-around event as a freshman in 2005 and became the first UCLA gymnast to win it twice, winning again as a senior in 2008. Between those wins, Schwikert was a 12-time All-American and the holder of six Pac-10 titles.
Keira Goerl (Softball, 2001-04)
Only one person has ever pitched a no-hitter in the Women's College World Series Championship game. She will now be immortalized in the J.D. Morgan Center.
While pitching for a national championship in 2003, Keira Goerl no-hit California as UCLA softball won its ninth title in a 1-0 game that lasted nine innings. Goerl was also the winning pitcher in the championship game in 2004 when the Bruins again defeated the Golden Bears 3-1.
Goerl holds the program record for wins, innings pitched and complete games, and is second in strikeouts and third in shutouts. Her 13 career no-hitters and two perfect games made her a three-time All-American and four-time All-Pac-10 honoree.
Mike Powell (Track and field, 1986)
Still the world record-holder in the long jump, Mike Powell is the latest @UCLATrack_Field great selected to the UCLA Athletic Hall of Fame! Powell is a three-time Olympian who won silver medals in 1988 and 1992. He also won two World titles and six USA titles. #UCLAHoF2020 pic.twitter.com/CCzxpcMyKs

— UCLA Athletics (@UCLAAthletics) July 15, 2020
The final member of the 2020 Hall of Fame class is Mike Powell, who competed for UCLA track and field in 1986 following his transfer from UC Irvine. Powell is a six-time USA outdoor champion and represented Team USA in three Olympic Games, winning silver medals in the long jump in both 1988 and 1992.
Powell's 8.95-meter long jump in Tokyo, Japan in 1991 is still the world record in the event. Only three records in all other field events set before his still stand.
Following his retirement from competition, Powell returned to UCLA where he spent three years as the jumps coach. In 2005, he was inducted into the USA Track & Field Hall of Fame and named to the Pac-12 All-Century team.
Martin Jarmond's first class
The class of 2020 is the first Hall of Fame class to be inducted with athletic director Martin Jarmond in charge. He said these nine athletes have greatly affected the school and their sports.
"The UCLA Athletic Hall of Fame honors Bruins who have left an indelible mark on our university and our program," Jarmond said in an email. "Top to bottom, the class of 2020 is elite. Its members have not only impacted UCLA's history, but also have changed their respective sports. I'm honored that this year's class is my inaugural class as athletic director."
The public Hall of Fame induction ceremony typically takes place at halftime of a UCLA football game, but because of the COVID-19 pandemic, no induction details have been announced yet.