Blxst describes himself as a songwriter, producer and creative.
But most importantly, a dreamer.
The Los Angeles native is fresh off the Sept. 4 release of his debut EP "No Love Lost," an eight-track collection that seamlessly weaves through a smooth blend of hip-hop and R&B notes. The self-produced EP's undeniable West Coast identity reverberates through the soft and subdued instrumentation in melodic tracks like "Overrated" and "Be Alone."
Blxst spoke with the Daily Bruin's EJ Panaligan to discuss the concept and creative process behind his new EP, his musical influences and his transition from producing for other artists to becoming an artist himself.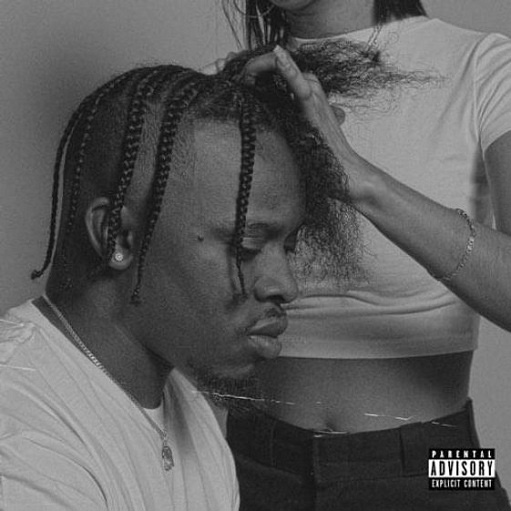 [Related: Looking at four standouts of the 2020 XXL Freshman Class, from Lil Keed to Baby Keem]
Daily Bruin: What was the concept behind "No Love Lost?"
Blxst: I really look at it like a self-reflection. "No Love Lost" means there's no hard feelings. It's just reassurance that everybody may not (understand) the journey that you're on, but you still have to keep your head down and keep moving forward. Those around you may not understand, but it's no love lost at the same time. I'm going through the grind that I have to go through as a growing artist.
DB: How was the experience transitioning from a production background into writing and creating music under your name?
B: It's kind of easier for me because I pretty much know the direction of the sound I want to go with, and it's less of a hassle (compared to dealing) with other artists. But I enjoy both the (producing and recording) processes equally.
Working with other people, it just opens your mind – it gives you a different perspective. It just gives you a different way of looking at music. Working with myself, there's nobody there to judge you, so you can do anything you want without feeling like you're making a mistake – and there's just no ceiling to your creativity.
DB: Which records or artists represent your gold standard and motivate you to push yourself musically?
B: If I had to choose one album, it would be Kanye (West's) "Graduation" album because he did all the production on there. The music was just big. I like to make music for the streets, but I like to make the music as big as possible (so) I could perform it in a stadium if I were able to.
I like to look at producers (who are) artists as well. Kanye West (produced and collaborated) with Jay-Z on "Watch the Throne," (and their tour) at Staples Center was one of the first concerts I ever went to. It was a different experience for me, I've never felt the music internally like that. I want to be able to produce for other artists like that and just maximize the music.
[Related: Album review: Aminé falls below bar set by debut album with incohesive lyrics, theme in 'Limbo']
DB: As an LA native, what does the city mean to you and how do you represent those roots in your music?
B: When I think of LA, I think of pride. We have a certain sense of pride that we uphold, and to me, it just represents being 100% yourself no matter what odds are against you or what the trend is.
(I'm) creating my own sound and not going with what's trendy – trying to break through and define the new cool, or create something different from what's going on but still be (relatable).
DB: What does this reoccurring eagle motif throughout your social media posts mean to you?
B: When I was a child, I lacked confidence. The eagle to me represents confidence. It's one of the highest flying birds, but it doesn't fly in flocks. What that represents to me is that I can be at my highest altitude, but I can do it solo. My dream is to create a team of eagles, so we can all be independently solid but all come together and be a force.
DB: Where do you see yourself and your career going a few years down the road?
B: Although I've been making music, I feel like this (EP) was my first impression. So I just want to come out the gate with quality over quantity. I want to continue to prove that I'm capable of staying consistent with showcasing quality.
Down the line, I want to include (producing for and collaborating with) other artists as well. I feel like that's where my legacy will be left once I spread outside of my own music.