The COVID-19 pandemic has impacted how we work, study and socialize. As Election Day draws nearer, voting also faces changes.
At least 35 states have responded to the pandemic by modifying their standard rules for absentee voting. California is one of several states that are sending ballots to every registered voter.
Though notable changes in American voting methodology have taken center stage during this election season, the notion of mail-in voting is no novel one. Rather, it is actually rooted in a long history that dates all the way back to the Civil War.
Jonathan White, an associate professor of American Studies at Christopher Newport University, said Republicans believed a series of Democratic victories in the 1862 state and congressional elections were caused by fewer voting opportunities for Republican soldiers, who were more likely to be deployed away from home.
From this point forward, Republicans – mostly Union soldiers – began pushing to enfranchise soldiers away from home while Democrats generally opposed this, White said.
During the 1864 election, about 150,000 Union soldiers were able to cast their vote all the way from the battlefields for either George McClellan or Abraham Lincoln, according to NBC News. This marked the first large-scale extension of voting rights to those who wished to vote from remote locations.
White said 19 northern states had adopted either laws or constitutional amendments that enfranchised soldiers by 1864. Specifically, 15 states had soldiers set up polls in the field, and four had soldiers mail their ballots home.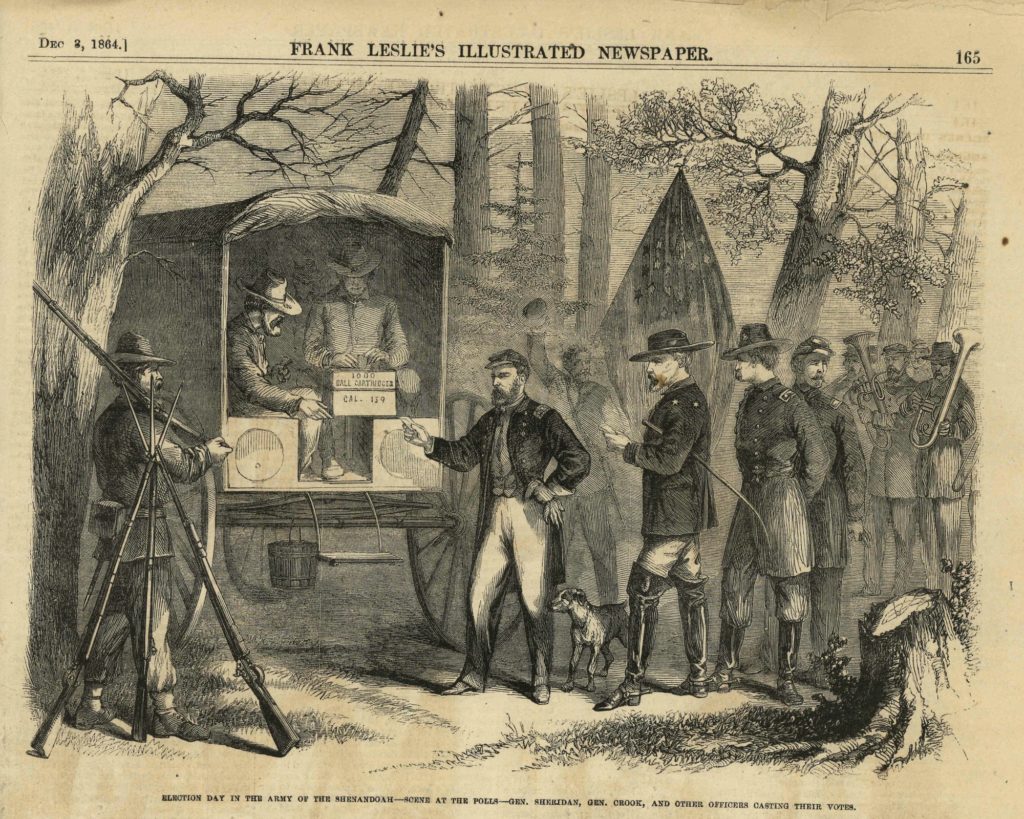 However, the broadening right to mail-in voting came with an onslaught of controversy and partisan debate surrounding the legitimacy of the system.
According to National Geographic, these efforts to expand voting struck fear in Democrats who believed there could be manipulation by Republican military leadership that would favor the Republican candidate in the election.
In fact, White said there was evidence of coercion or intimidation of Democratic soldiers by Republican officers, which left the Democrats in their regiment or company feeling like they were unable to engage in political discourse, lest they be punished for their political perspectives.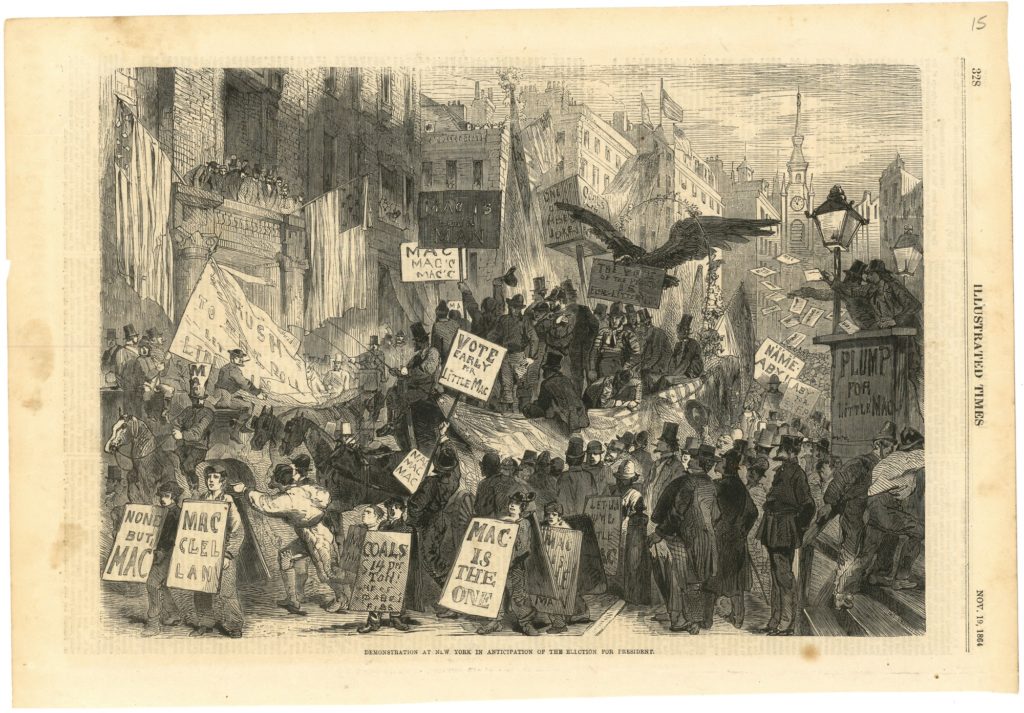 During World War I, mail-in voting was further expanded to accommodate larger groups of people, like railroad workers, who were contributing to the war effort for long periods of time away from home, according to NBC News. All states eventually administered remote voting opportunities for their soldiers by World War II, contributing to a total number of 3.2 million absentee ballots counted in the 1944 election.
Today, the heated debates of centuries past have proven their ability to translate across time and persist even in the most modern contexts.
As November nears, President Donald Trump persists in his monthslong campaign against the expansion of mail-in voting, claiming that the expansion would lead to widespread manipulation and unfair partisan advantages.
Dan Thompson, an assistant professor of political science, said there is a running assumption that mail voting provides an advantage to Democrats over Republicans. Thompson, however, said this claim lacks sufficient evidence.
"It turns out that in reality, expansions in voting by mail in the past have not been associated with meaningful changes in the partisan compositions of the electorate," Thompson said.
Additionally, a Washington Post study found that in the 2016 and 2018 elections, only 0.0025% of votes were assessed to be possibly fraudulent.
Sonni Waknin, the managing law fellow at the UCLA Voting Rights Project, described these potential cases of fraud as ones primarily characterized by human error rather than a broader scheme.
These partisan arguments about the credibility of mail-in voting are hardly different from ones dating earlier in our history. In particular, America's history with mail-in voting can serve as a testament to the method's viability.
For instance, Oregon voters have voted exclusively by mail since 1998 and have developed an elaborate system of early ballots, ballot secrecy envelopes and processes that protect against identity discrepancies, according to The Conversation. Some may say that Oregon's advances provide a rough model of what widespread vote-by-mail could look like.
However, it is important to also consider the great changes that have come about over time and how current elections should be administered in a way that accounts for these variations, Thompson said.
For instance, general confidence in the government and the voting system has diminished over the years – we don't even have that confidence in the U.S. Postal Service anymore, Waknin said.
According to the U.S. Election Assistance Commission, approximately 24% of votes cast pre-election in 2016 were cast through mailed-in absentee ballots. In the 2020 election, almost three-quarters of all American voters will be granted eligibility to obtain a ballot and vote by mail.
With this, we grapple with another critical inquiry – one about our current infrastructure's readiness to handle this influx.
"I don't think it will happen overnight, but I do think that there are a lot of lessons to be learned during the pandemic on how to administer better elections," Waknin said. "And I think that's a positive conversation to have."