The impact of music extends far beyond the play and pause buttons. Formed in the 1970s as an underground movement, hip-hop has expanded into various art forms and musical subgenres – with rap specifically being one of the most popular musical styles among today's youth. In "Life and Hip-Hop," columnists Natalie Brown and EJ Panaligan explore and analyze how hip-hop intersects with and influences everyday aspects of life.

On the runway, hip-hop inspired designs are revered – but a look behind the curtain reveals a dark story about the exclusion of Black designers in the mainstream fashion industry.
Though the fashion industry is traditionally hesitant to grant creative control to those of different racial and socioeconomic backgrounds, an underground culture of hip-hop fashion and style has flourished, which began in artists' home towns. But while hip-hop styles were praised within the hip-hop community, the greater fashion industry was not accepting of these innovative ideas, said co-director and co-creator of "The Remix: Hip Hop X Fashion" Lisa Cortés. Hip-hop culture heavily emphasizes individual style and presence, inspiring each division of the subculture – including rappers, DJs, break dancers and graffiti artists – to show off distinct clothing that represents their place in the genre, she said.
After hip-hop artists name drop products or brands in their songs, their lyrics are directly translated onto the streets where these styles are seen shortly after. When Run D.M.C. came out with their 1986 song, "My Adidas," not only did this lead to the first endorsement deal in hip-hop, but masses of people within the hip-hop community began wearing Adidas afterward. And more than 30 years later, Cardi B's mentioning of Balenciaga shoes in her song "I Like It" led to a collaboration with the brand in 2020.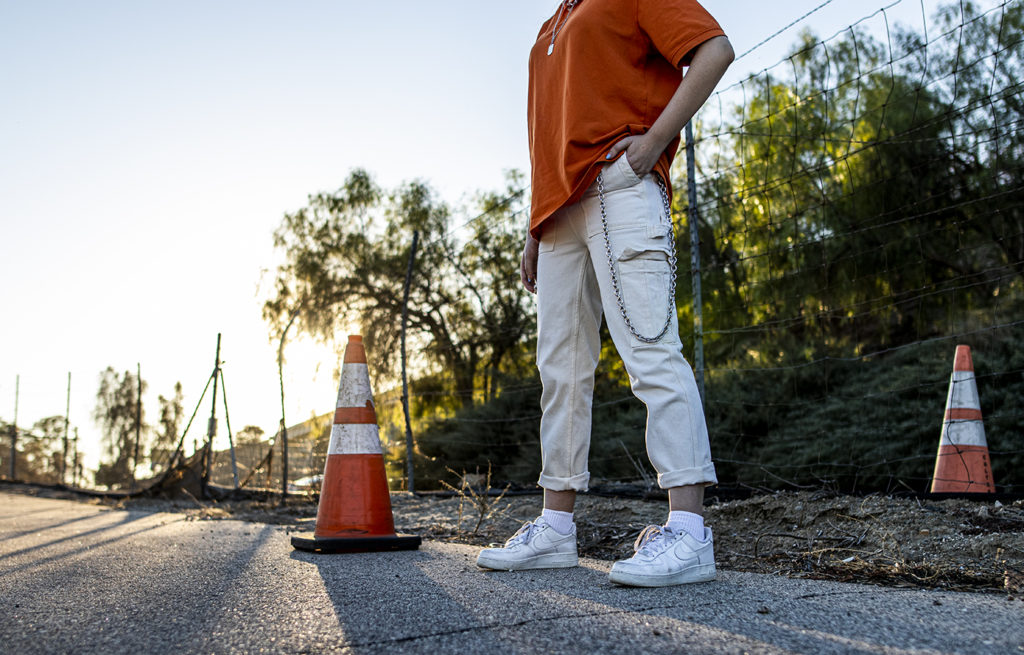 Though hip-hop fashion like streetwear and sneakers are considered mainstream today, hip-hop first started out influencing styles and trends within its community. In Cortés' exploration of hip-hop's long-standing relationship with the fashion industry, she breaks down the principle of "remixing" as an integral identity of hip-hop's historically Black communities. Cortés said remixing in the fashion industry occurs when someone re-contextualizes textiles and changes it in a way that speaks to their style, culture or personality.
"Fashion is our identity," Cortés said. "In a country that renders Black people as invisible, (fashion allows us) to establish a presence, define a brand image and claim something as being ours."
[Related: Life and Hip-Hop: Examining the complex relationship between music and politics]
The idea of remixing is not a new one, and it has its origins rooted in times of slavery, when Cortés said Black slaves took scraps of clothing from the white establishment and remixed them to create different combinations of clothing. Farah Khalid, co-director and co-creator of "The Remix: Hip Hop X Fashion," said some fashion designers with the most influence on hip-hop culture have used these same principles in creating their own work. For instance, she said designer Dapper Dan has made one of the greatest contributions to the intersection of hip-hop and fashion by repurposing high-end brand materials into original pieces.
"(Dapper Dan) took something that was luxury and made it accessible," Khalid said. "By taking a fabric and making something completely new, (these high-end materials) were reinterpreted to serve hip-hop communities."
Instead of taking the logos from luxury brands and simply stitching them on a shirt, Khalid said Dapper Dan created his own textiles from these logos and made original products out of them, transforming Fendi fabric into a shirt with an African style and flair. Khalid said designers like Misa Hylton also played a significant role in generating innovative ideas that are prominent today, including monochromatic looks and sporting unnatural hair colors.
[Related: Life and Hip-Hop: How women's role in the industry allows for empowerment, breaking norms]
But in the time of their creation in the '80s and '90s, these monochromatic looks and and remixed items were not taken in stride by the mainstream fashion industry. While the contributions of these designers today are well-known, there are many whose ideas never made it into to the mainstream because Khalid said hip-hop wasn't considered a viable cultural form yet. However, with the increasing popularity of hip-hop in the 21st century, many luxury fashion brands have appropriated the genre's styles in an attempt to make a profit.
Recently, Chanel hosted a runway show in which the brand appropriated "rapper style" with white models wearing layered gold chains – a style that is native to Black communities in Harlem and the Bronx, Khalid said. Gucci also recently released a jacket on their runway that was designed by Dapper Dan decades ago without acknowledging his role. While the brand later credited Dapper Dan and awarded him his own Gucci atelier following public backlash, its ignorant actions reveal a long-standing problem of racism within the fashion industry, Khalid said.
"Unless a design is worn by a Caucasian person, it is not considered valid (by the fashion industry)," she said. "(Black styles) are considered ghetto until proven fashionable."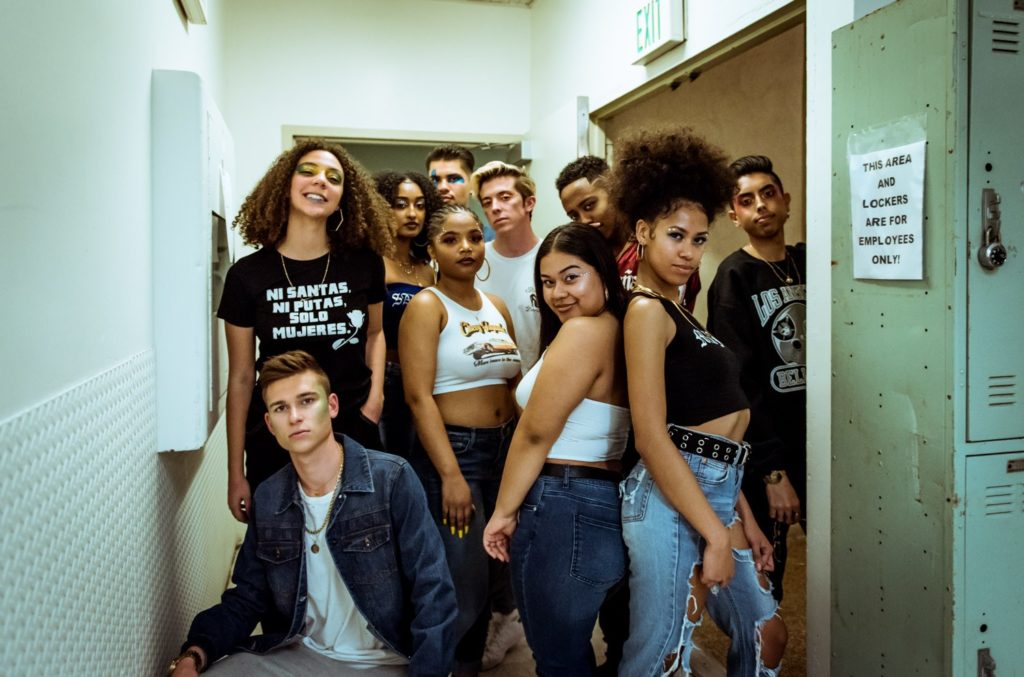 Once completely reserved about allowing people of color into their spaces, fashion brands are slowly beginning to improve their representation of cultural groups. With Virgil Abloh as the artistic director for Louis Vuitton men's wear as well as Vanessa Kingori and Edward Enninful at the helm of British Vogue, companies in the fashion industry are starting to see the benefits of a diversity of perspectives.
But this isn't a firm solution.
Second-year biology student Chizaram Iwuanyanwu and Fashion and Student Trends club member said the fashion industry is still lacking in representing not only Black communities but also women, plus sizes, LGBTQ+ and Latino communities, as well. While hip-hop has always aimed to push boundaries and challenge authority, Khalid said it is time that the fashion industry does the same.
"Sometimes (making change in the fashion industry) feels like taking two steps forward and then two steps back," Khalid said. "But what is changing is that we're seeing people of color in positions of power and in positions of leadership – we just need to see more."