Seeking a winning season, the Bruins faced off against the Cardinal at home Saturday evening.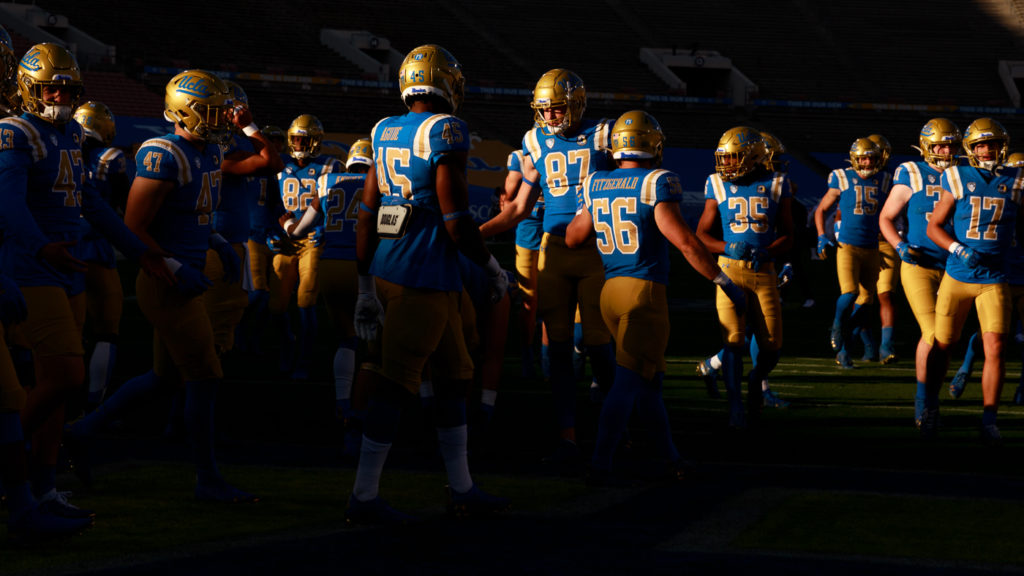 UCLA players gather on the field before their final kickoff of the season.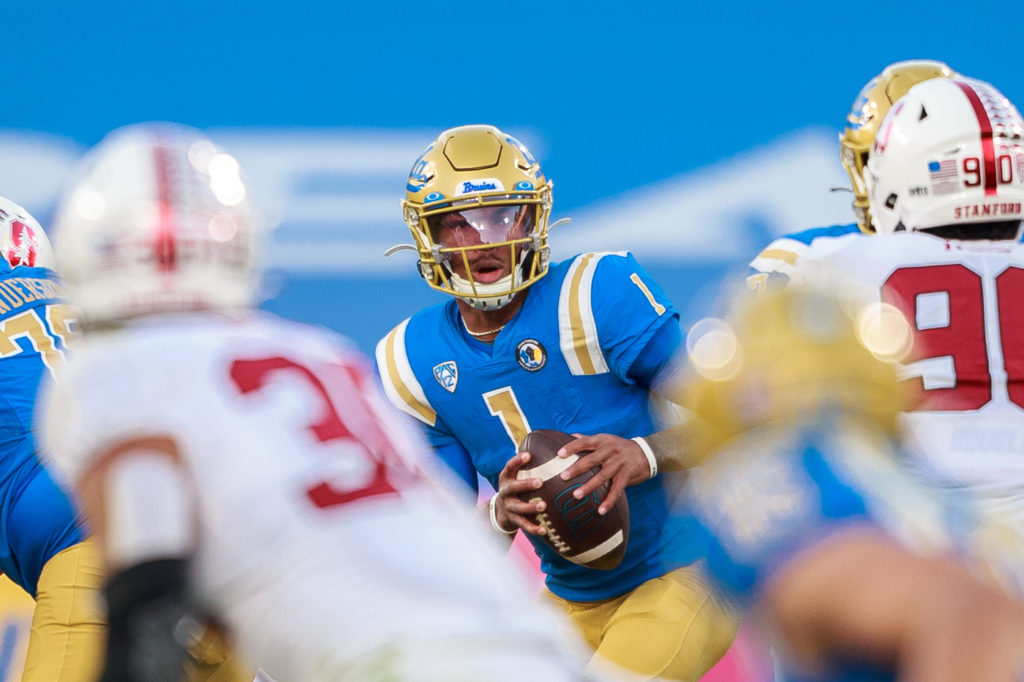 Junior quarterback Dorian Thompson-Robinson screens the field while in possession of the ball. Thompson-Robinson left the game late in the second quarter after sustaining an injury on the field.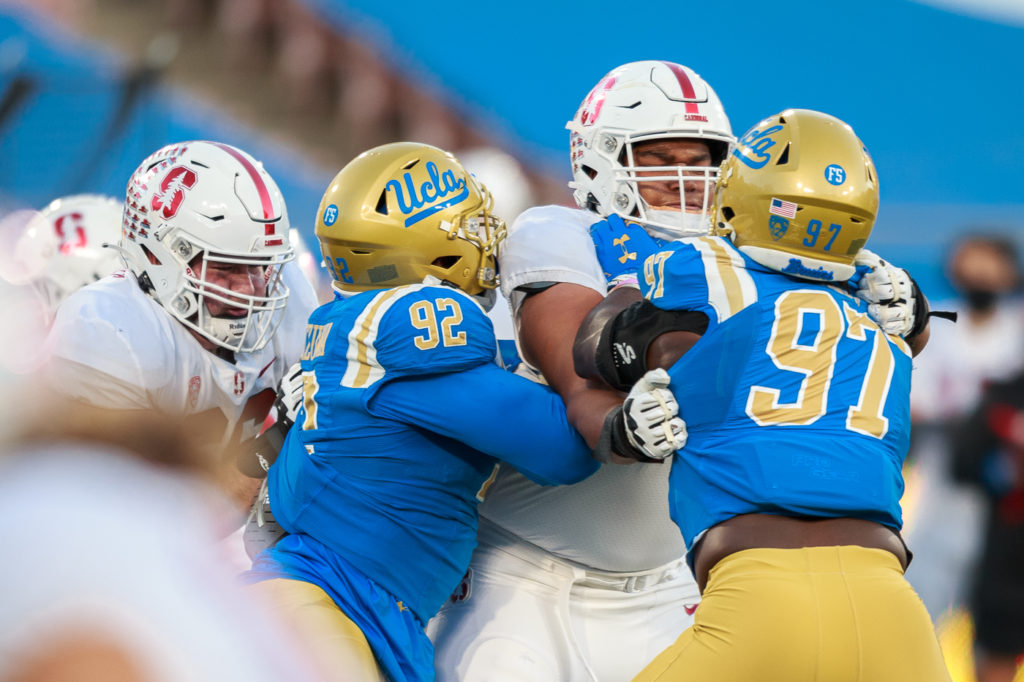 Defensive linemen, redshirt senior Osa Odighizuwa and redshirt junior Odua Isibor, fend off the Cardinal offensive line.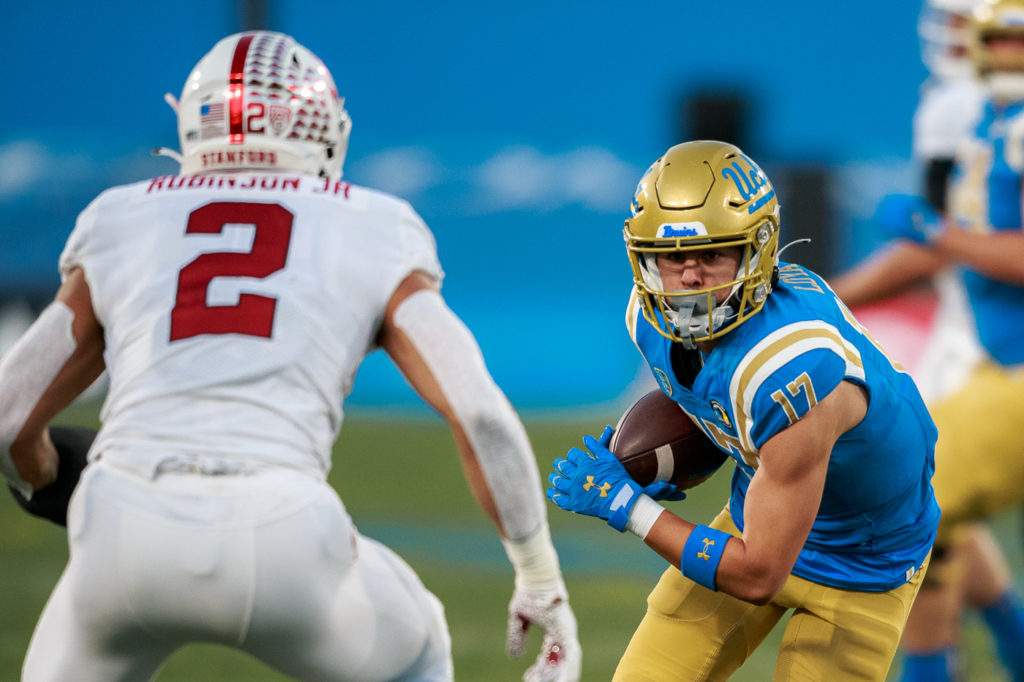 Freshman wide receiver Logan Loya eyes Cardinal inside linebacker Curtis Robinson while in possession of the ball. The 5-yard play was Loya's first and only reception of the season.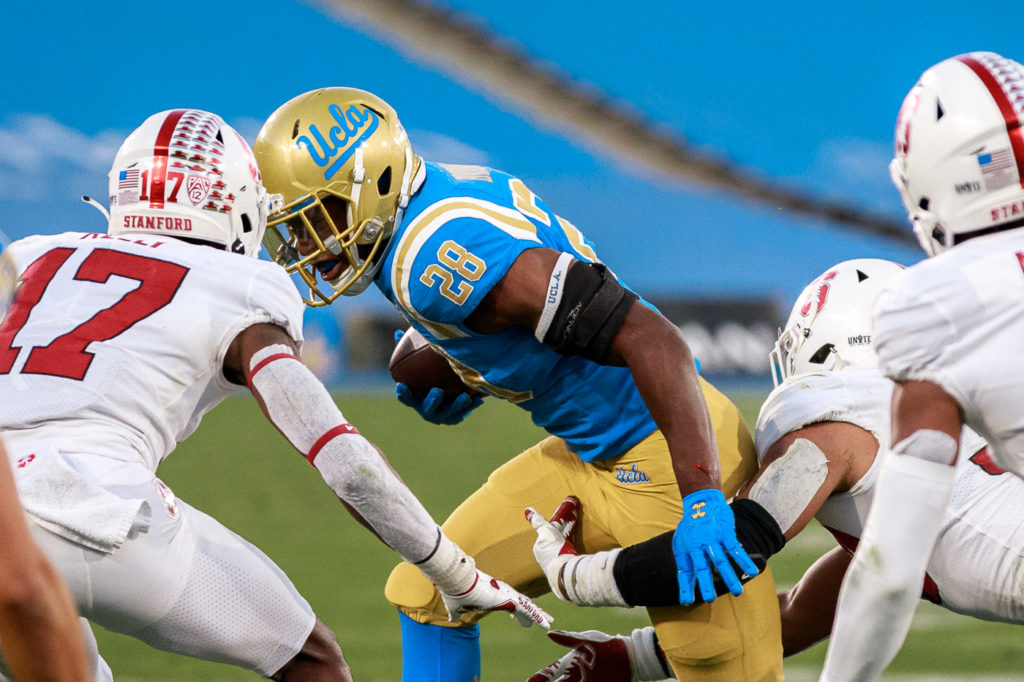 Graduate transfer running back Brittain Brown fends off Cardinal defenders while carrying the ball.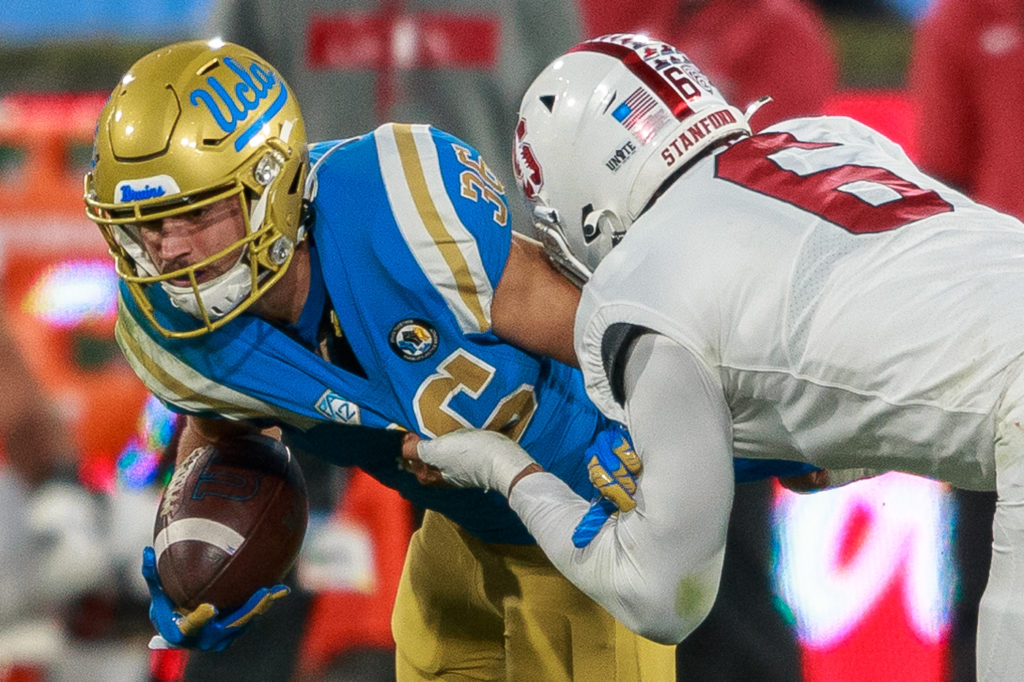 Stanford outside linebacker Andres Fox attempts to tackle redshirt senior wide receiver Ethan Fernea.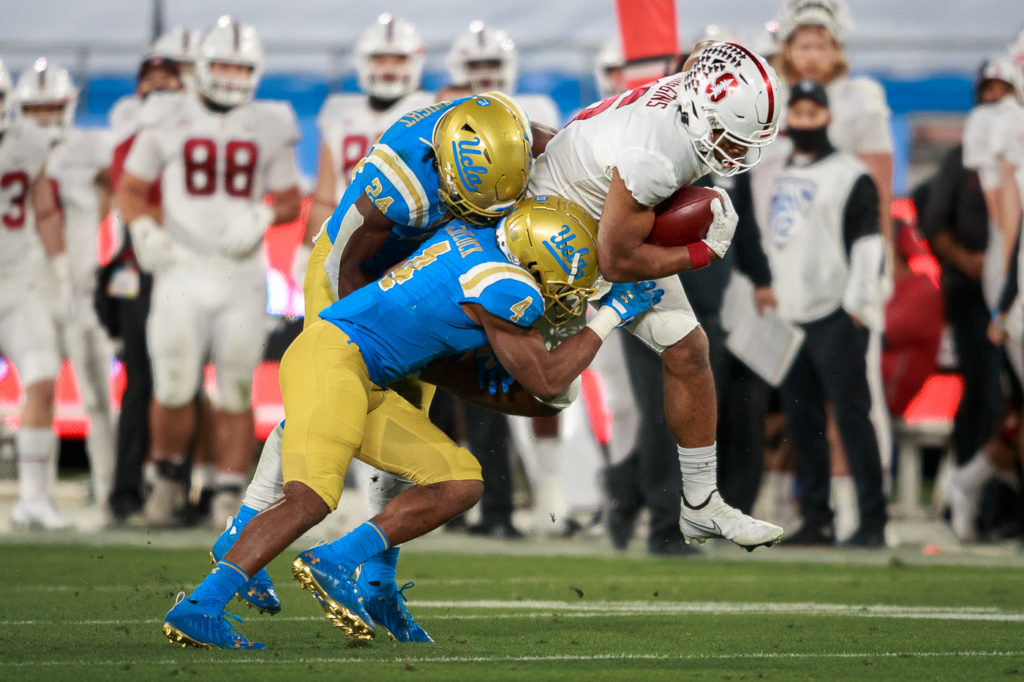 Defensive backs, graduate transfer Qwuantrezz Knight and junior Stephan Blaylock, tackle Stanford wide receiver Elijah Higgins.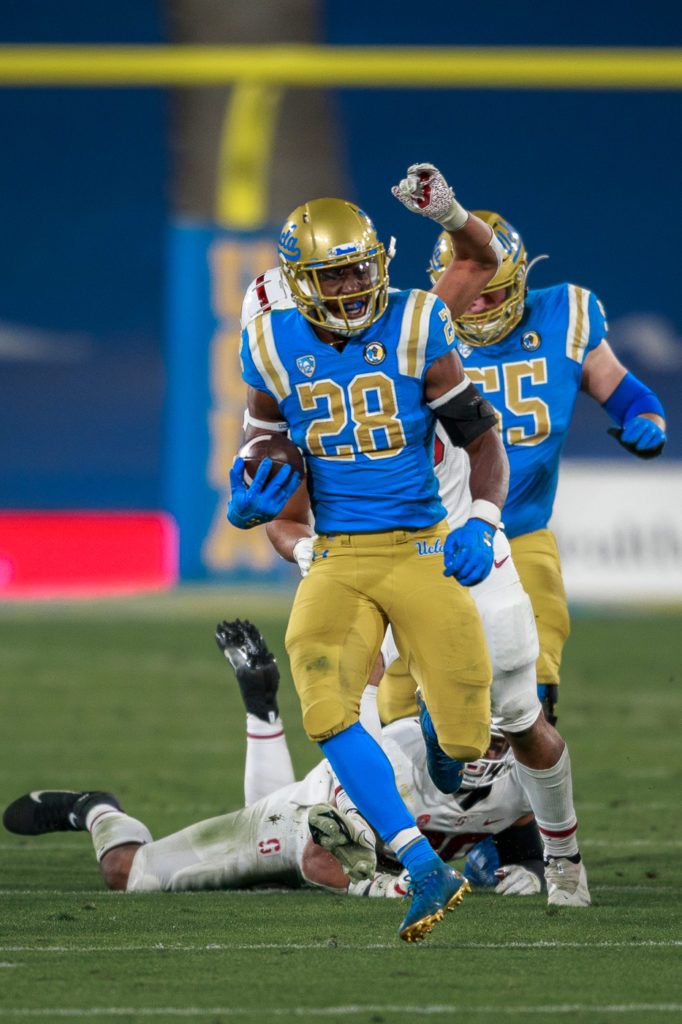 Brown recorded a team-high 219 rushing yards on 29 carries.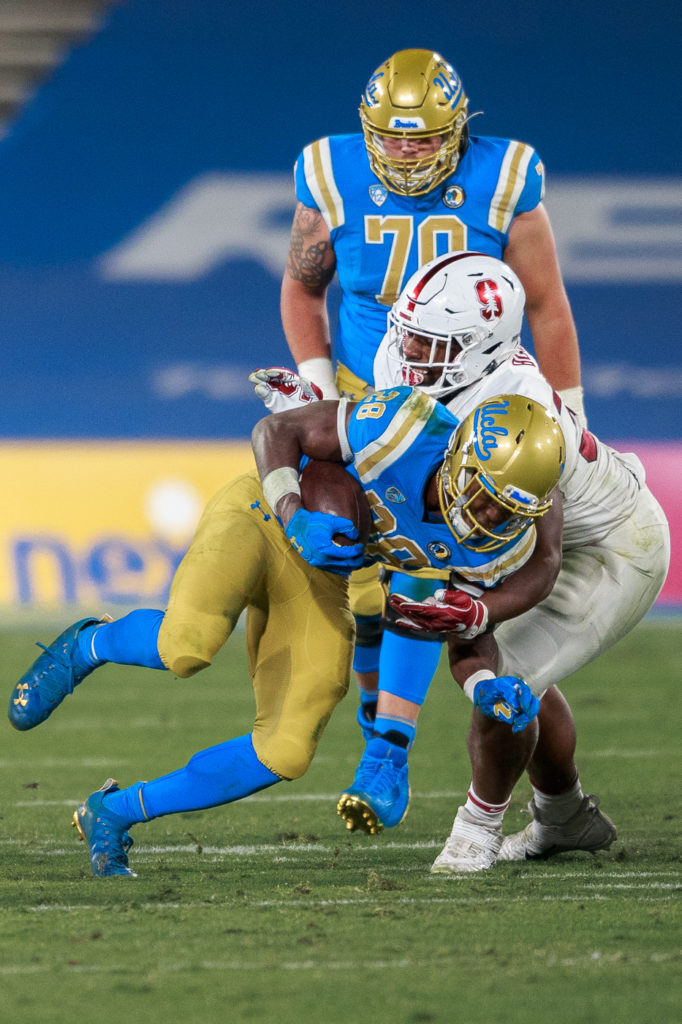 Brown is tackled by Stanford defensive end Thomas Booker.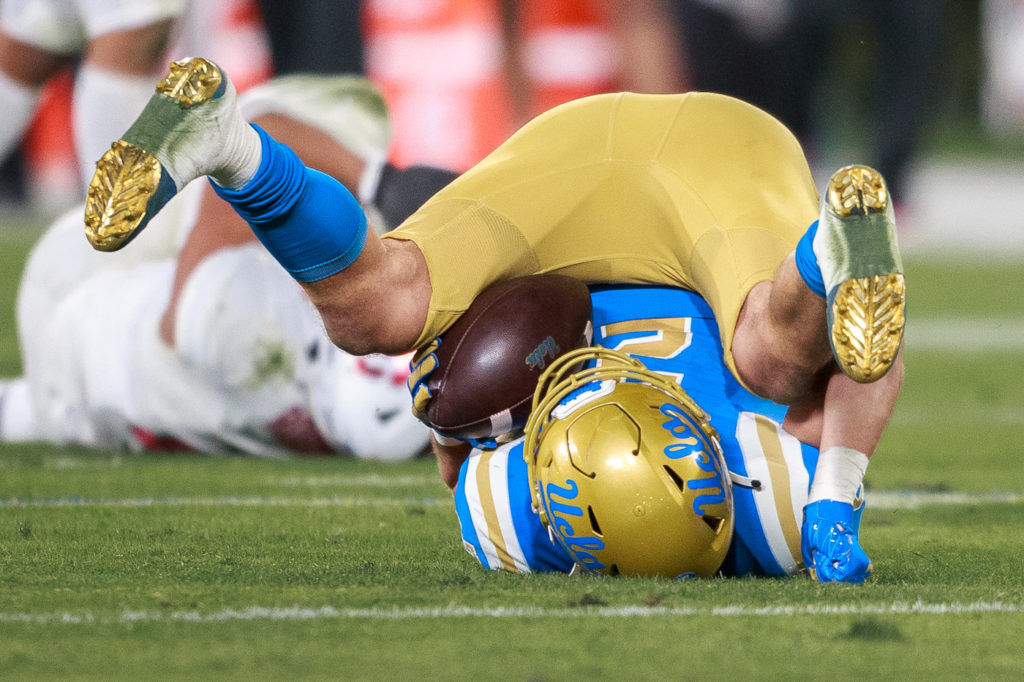 Redshirt sophomore Kyle Philips receives a pass from redshirt freshman quarterback Chase Griffin. Philips clocked a team-high 61 receiving yards.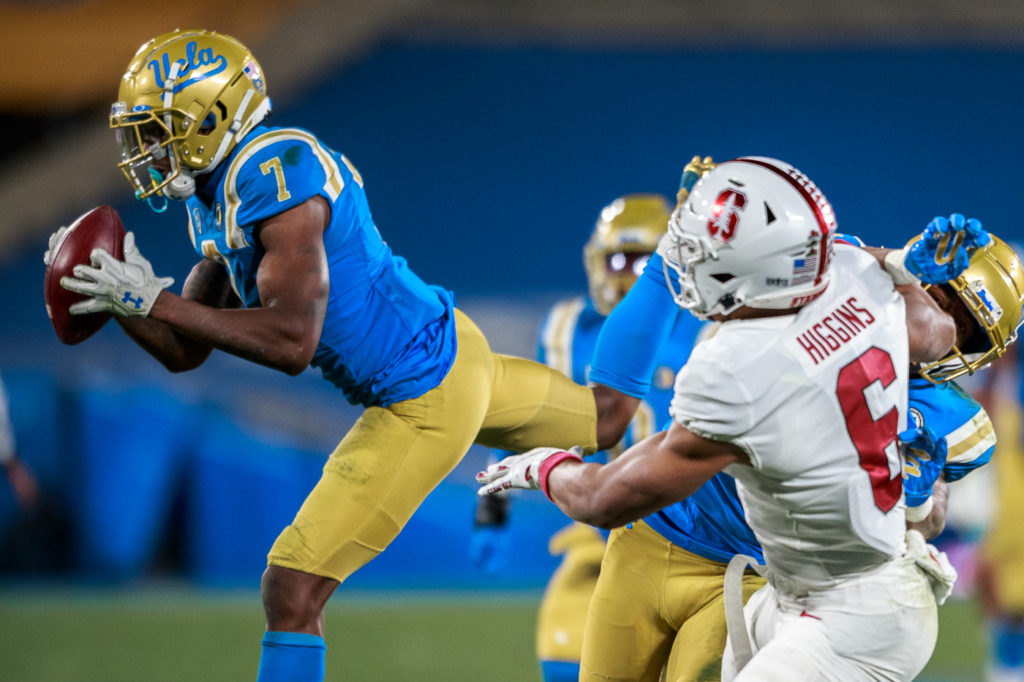 Redshirt junior defensive back Mo Osling III intercepts a pass intended for Higgins.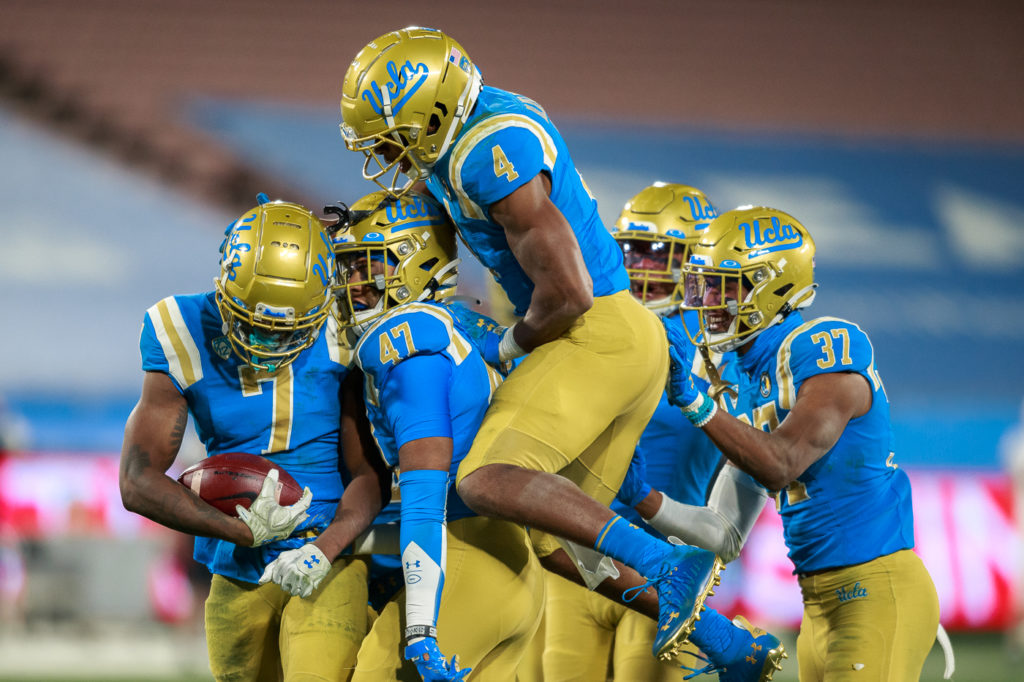 The Bruins celebrate after gaining possession of the ball from Osling's interception.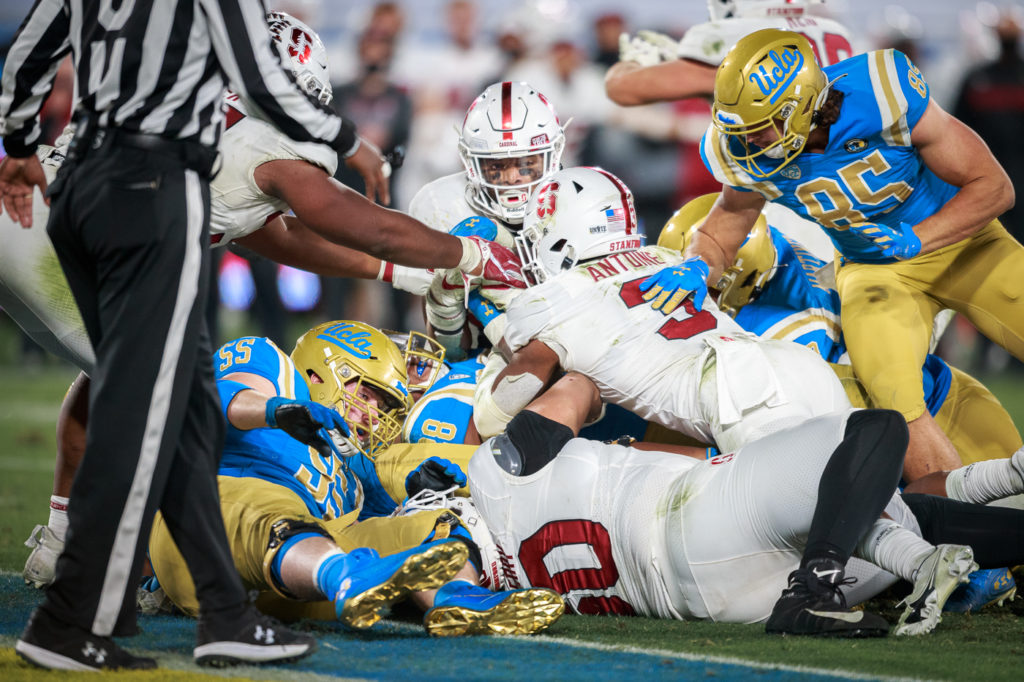 On the final drive of the game – two overtimes in – Brown and the UCLA offense are held 1 yard short of the goal line on a 2-point conversion attempt, costing them a victory.