The Bruins returned to Wallis Annenberg Stadium after 11 days away, tying 2-2 with the Trojans despite going into overtime. Senior midfielder Marley Canales and freshman forward Reilyn Turner scored for UCLA in the 18th and 86th minutes, respectively.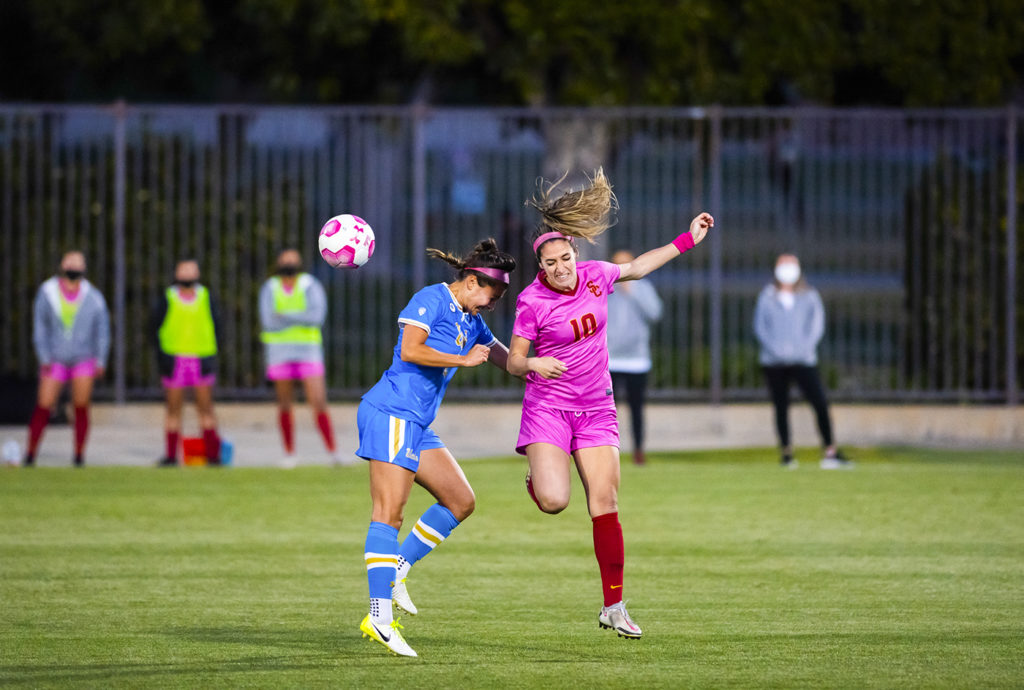 Senior midfielder Marley Canales and USC midfielder Savannah DeMelo jump to head the ball.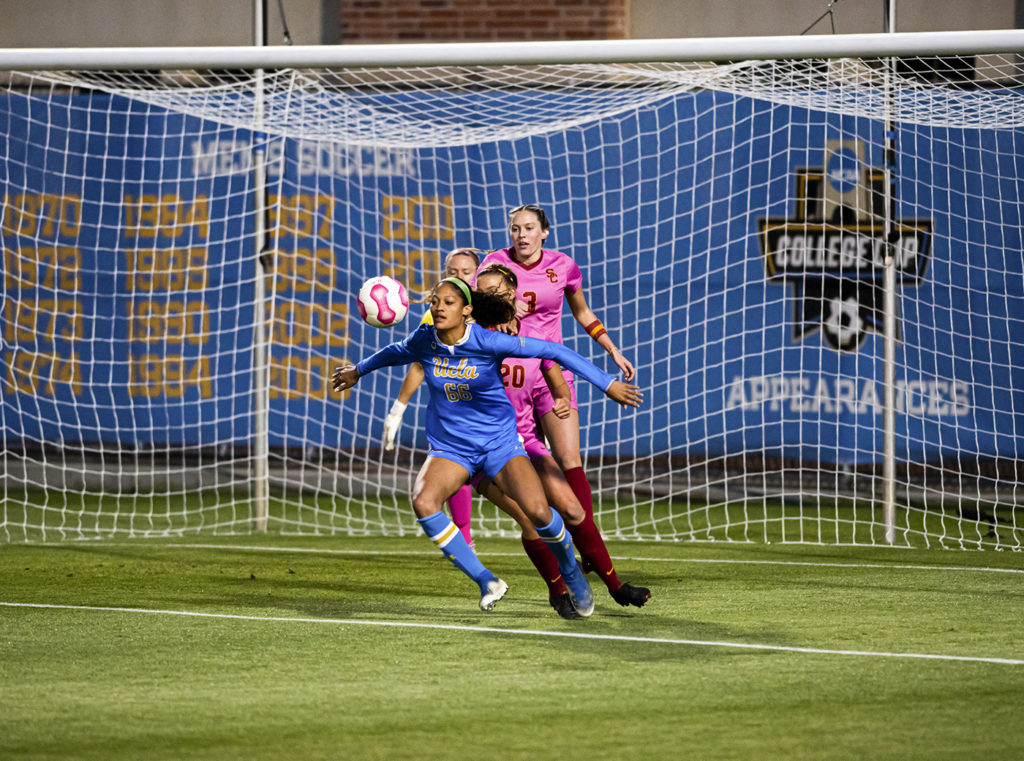 Freshman forward Reilyn Turner blocks the Trojans from possessing the ball during the first half of their nonconference matchup Thursday night.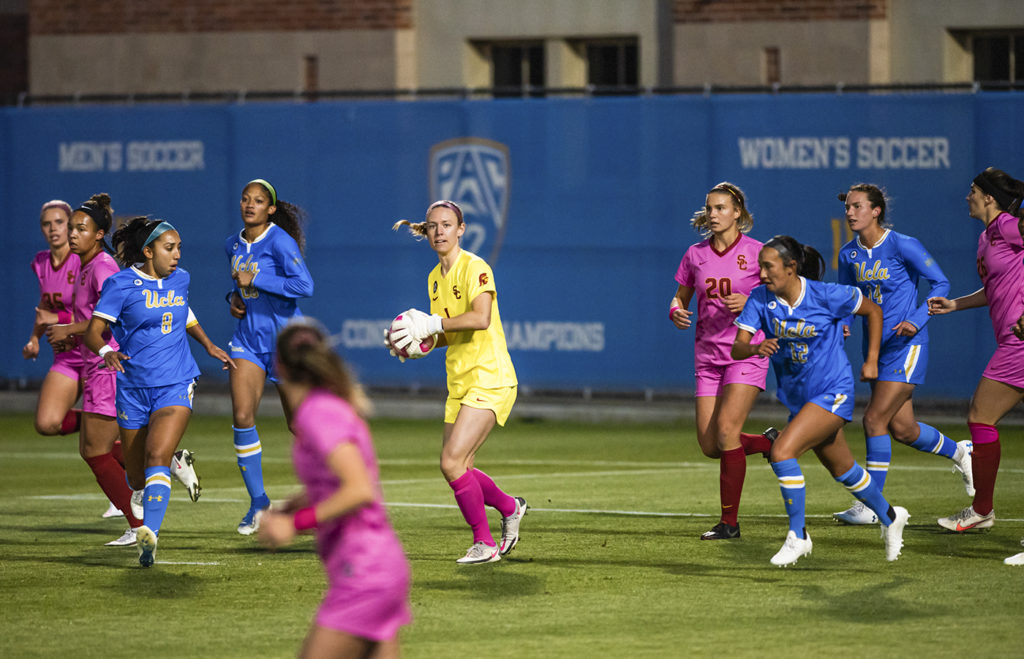 The Bruins and the Trojans regroup as USC goalkeeper Kaylie Collins prepares to distribute the ball.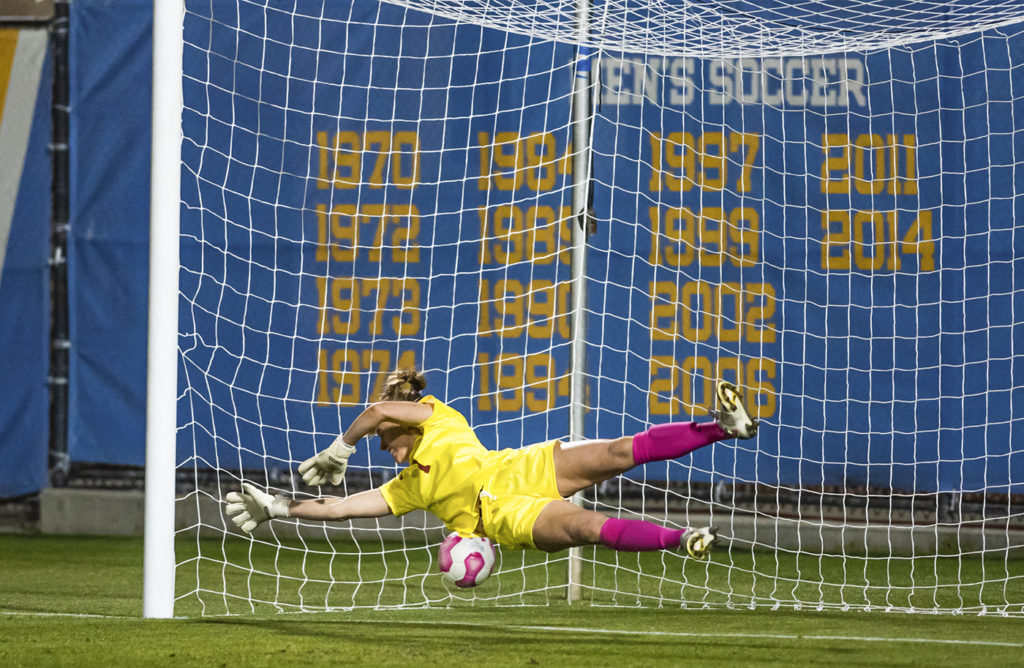 Collins unsuccessfully attempts to save Canales' score-opening penalty kick in the 18th minute.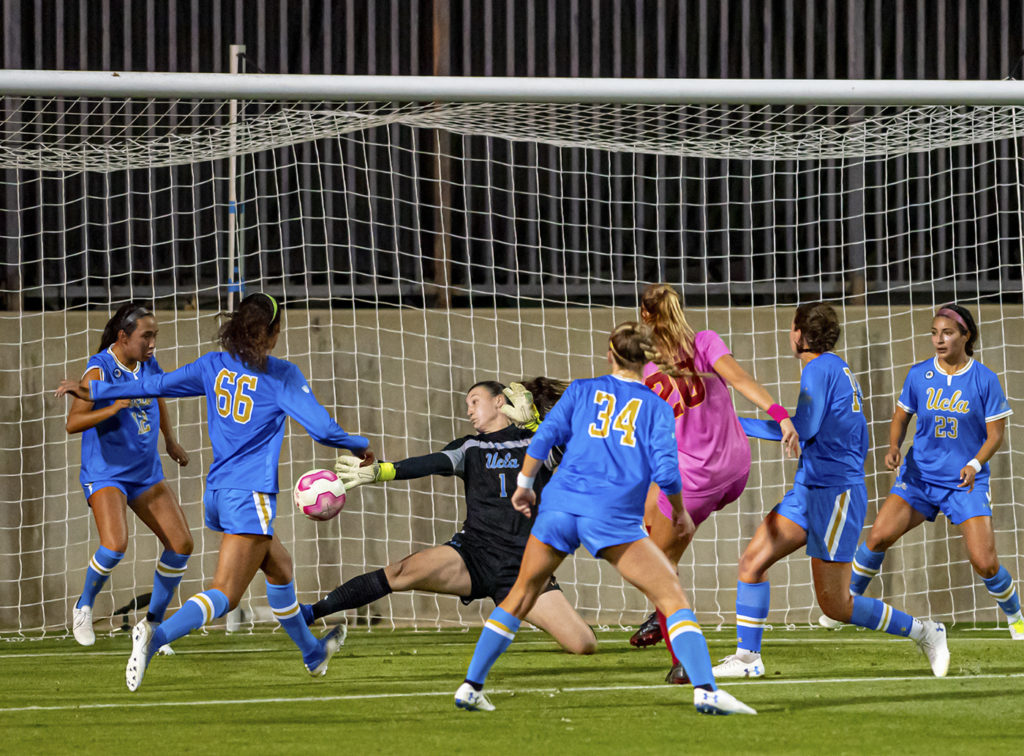 Redshirt junior goalkeeper Lauren Brzykcy dives to prevent a goal in the first half of Thursday night's matchup.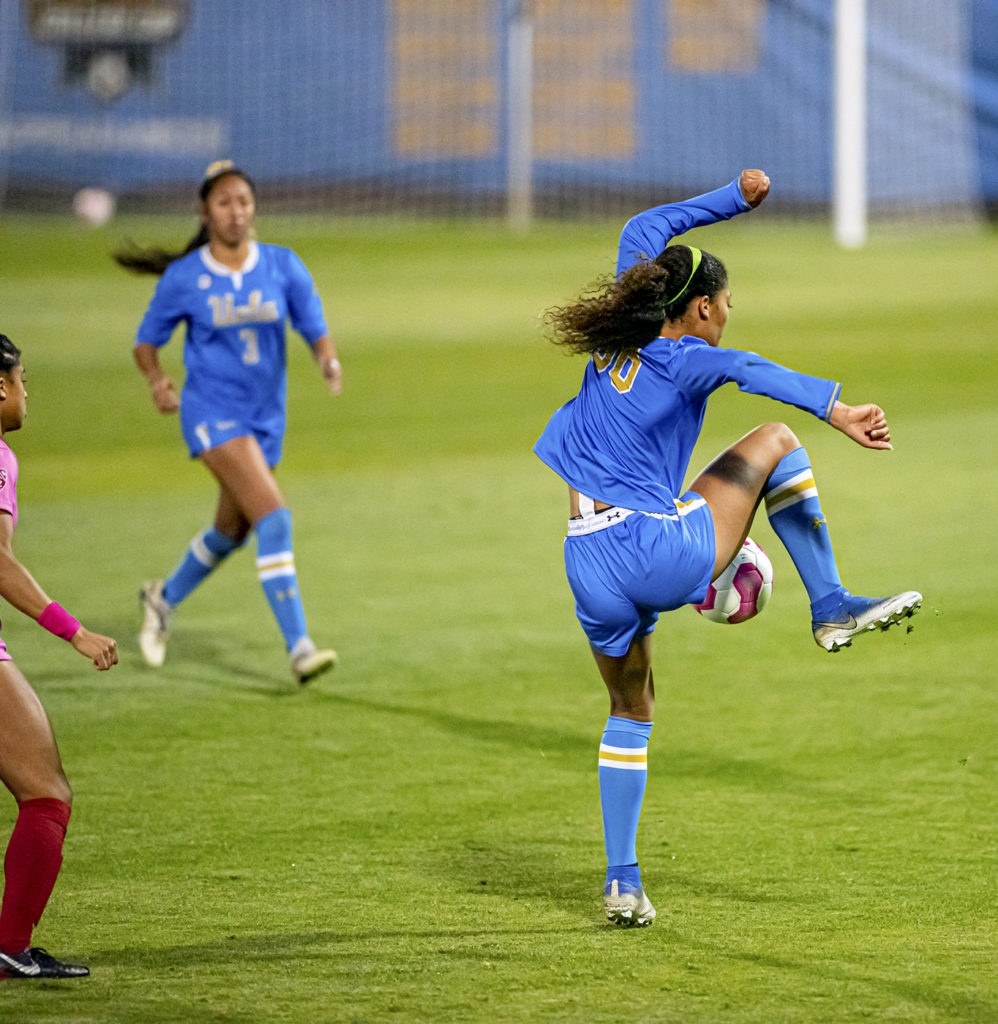 Turner controls a high pass from a teammate.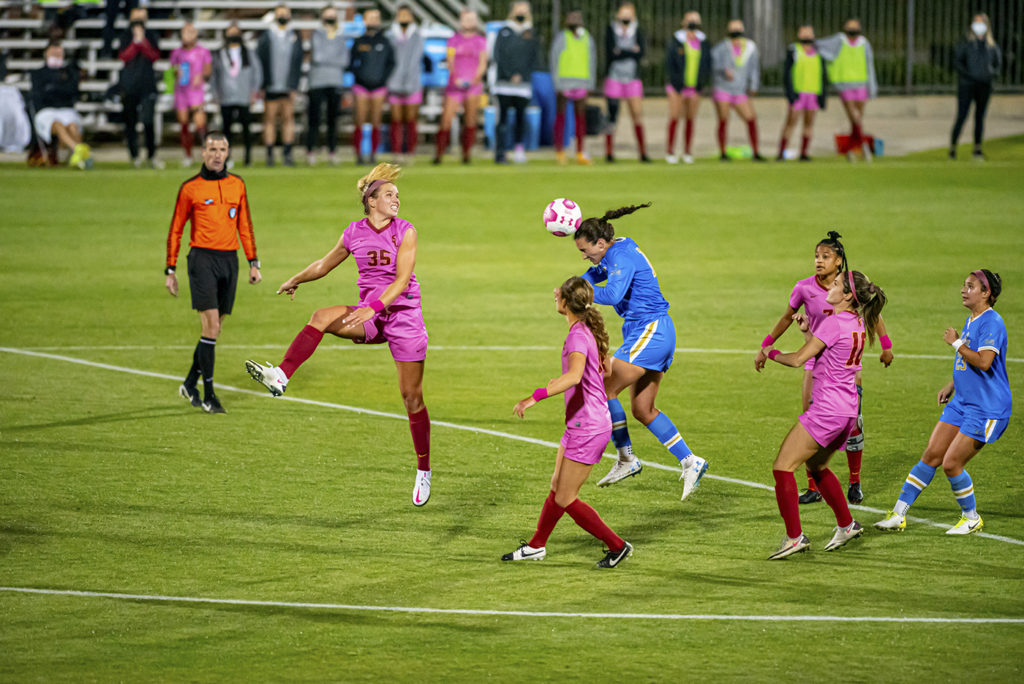 Senior midfielder Olivia Athens heads the ball away from oncoming Trojans.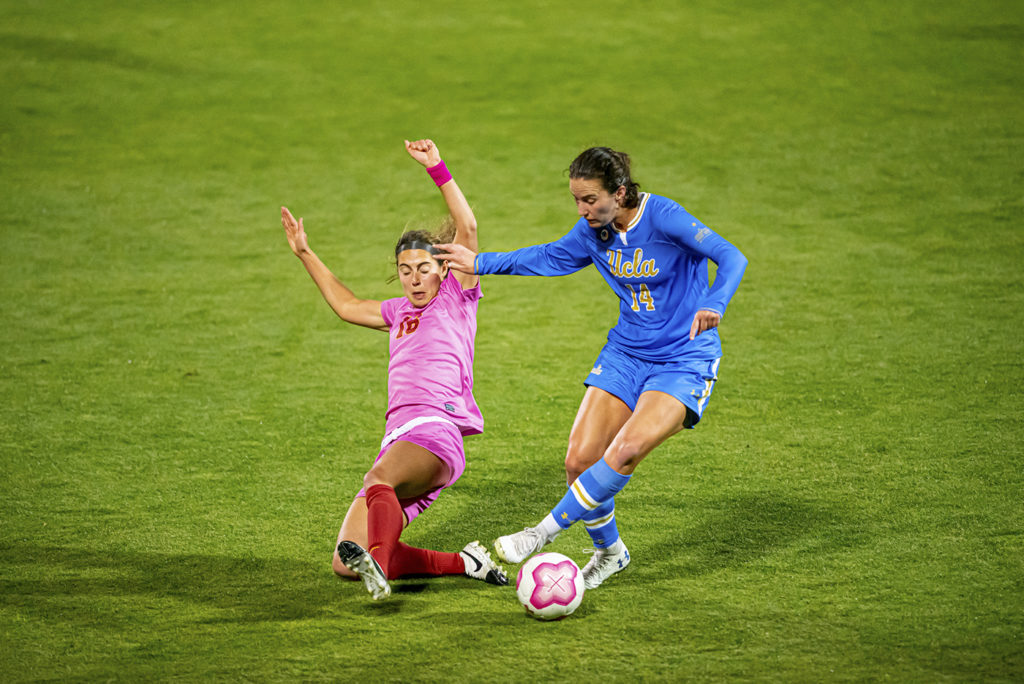 Athens sneaks the ball from USC midfielder Madeline Vergura's tackle in the second half of the matchup.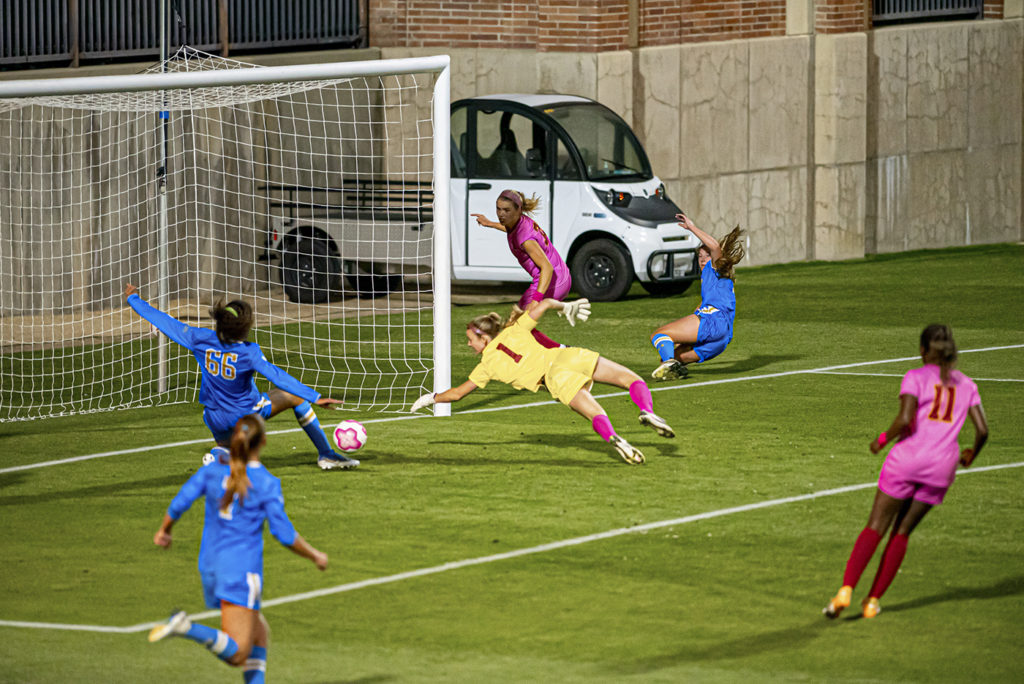 Turner scores in the 86th minute of Thursday night's matchup against USC.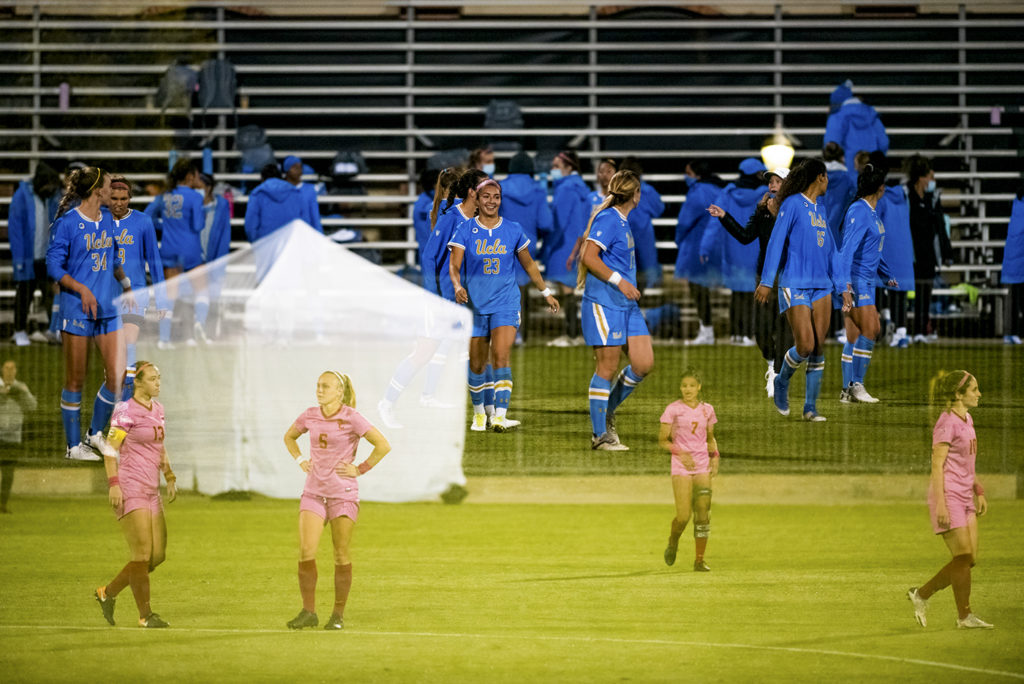 At the end of the regulation period of the nonconference matchup, the Bruin and Trojans were tied 2-2.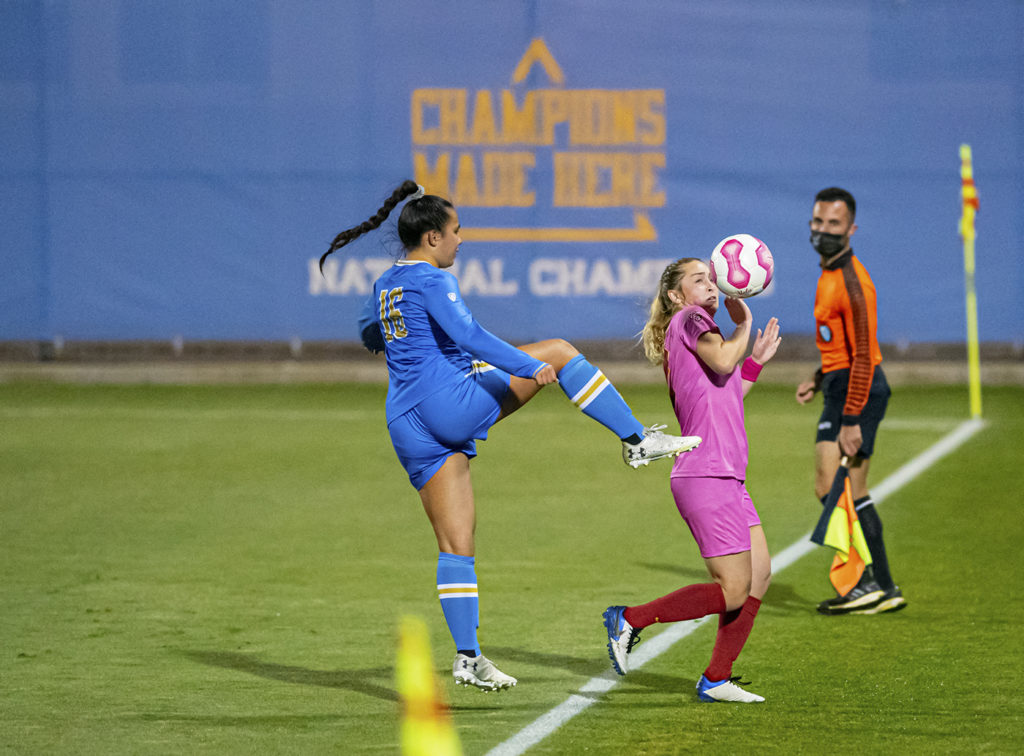 In the first of two overtime periods, redshirt freshman forward Sunshine Fontes and USC midfielder Jaelyn Eisenhart attempt to keep the ball in bounds.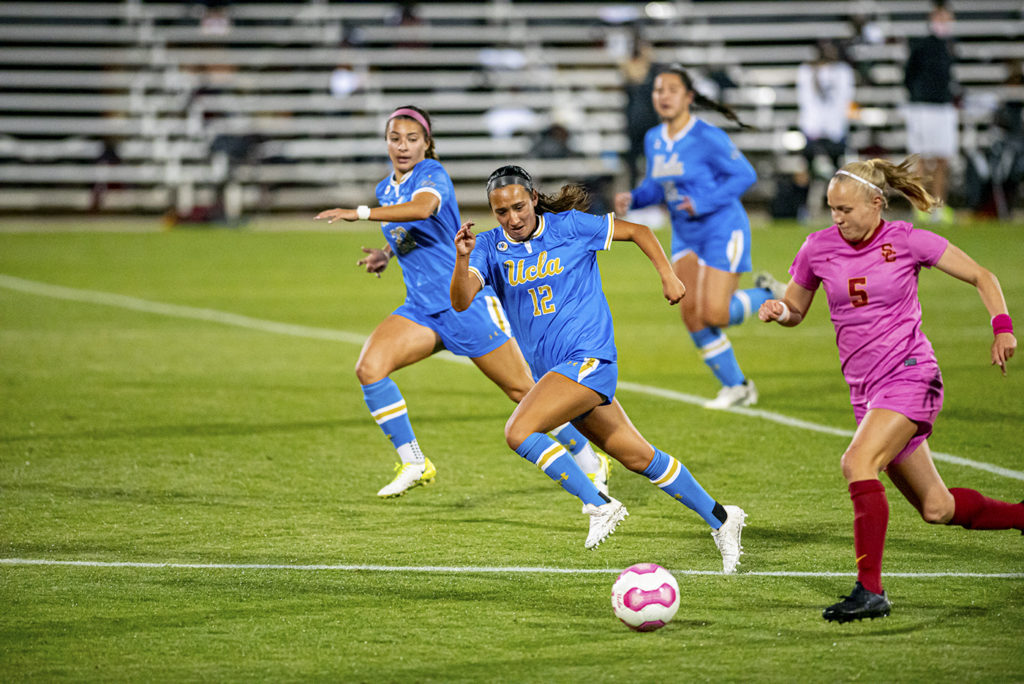 Freshman midfielder Michaela Rosenbaum and USC forward Penelope Hocking race for possession of the ball.
Brzykcy saves another shot on goal during Thursday night's matchup against the Trojans.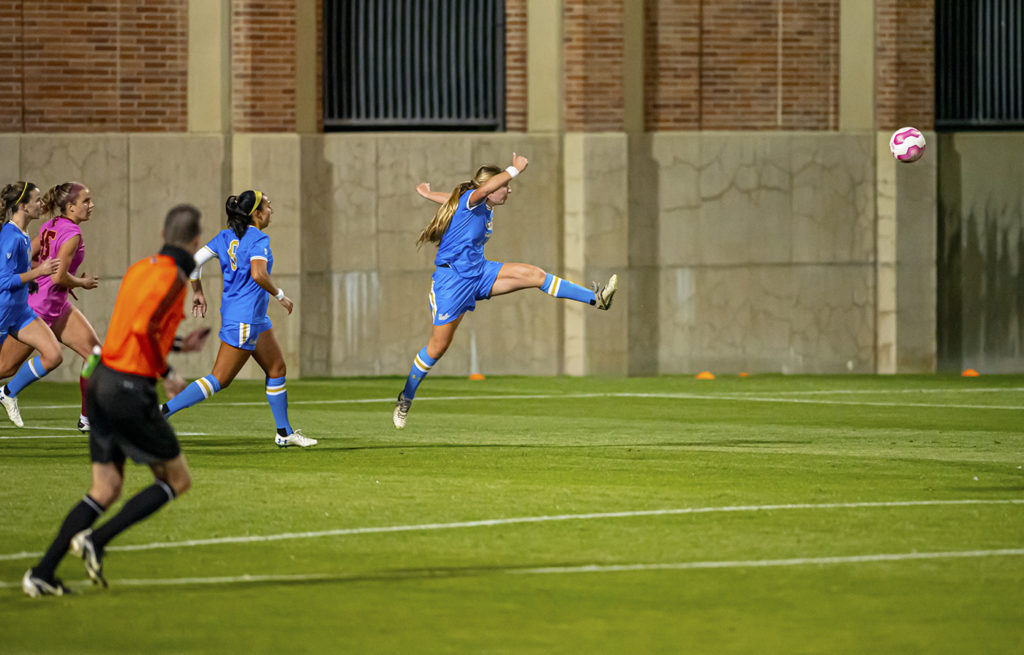 In the final minutes of the first overtime period, senior midfielder Delanie Sheehan clears the ball out of the Bruins' 18-yard box.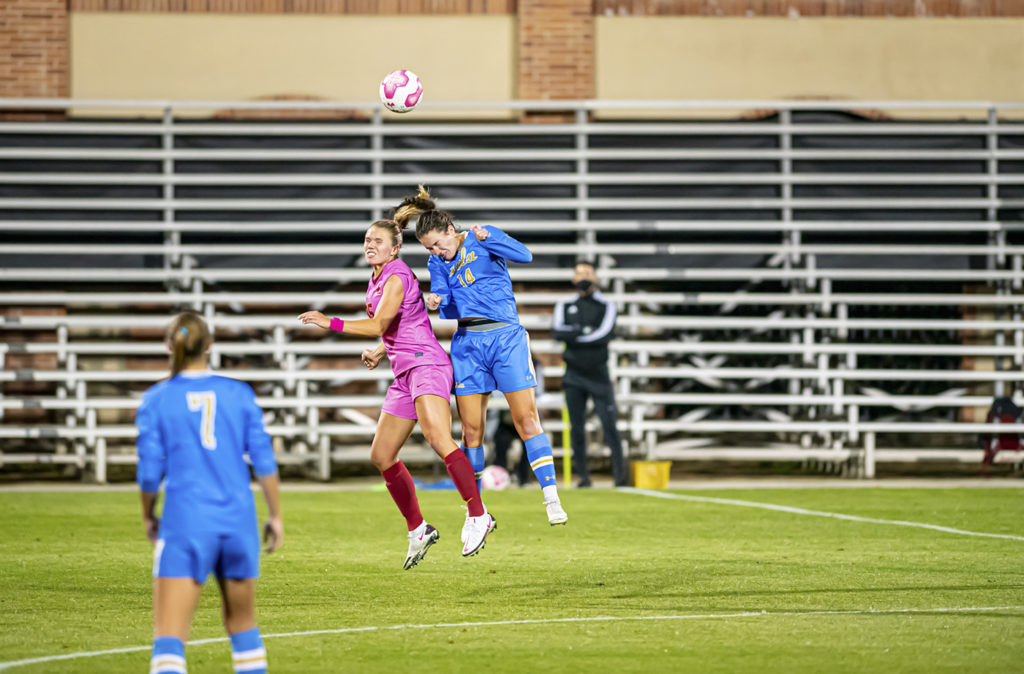 USC defender Lily Perryman bumps heads with Athens in the second overtime period of the Bruins' nonconference matchup against the Trojans.