Alex Barsom and Finn Sagal are jazzing up the TikTok scene with their musical covers.
Third-year music composition student Barsom and third-year vocal performance student Sagal began their joint TikTok account in November, where their covers of various songs have since amassed more than one million likes. With Barsom playing piano and Sagal singing, the pair performs songs from Frank Sinatra's "Fly Me To The Moon" to The Backyardigans' "Castaways." The pair initially started the account as a way to emulate a performance environment amid the restrictive COVID-19 regulations, Barsom said.
"It was a way to put ourselves out there as musicians," Barsom said. "Since we'd been in quarantine for so long, we hadn't performed in such a long time and (TikTok) was one of the few places we could find (where) we could share music in a performance setting despite our inability to play for them in person."
The duo met as childhood friends in the third grade and pursued music together by joining choirs and bands while growing up, Barsom said. After high school, by coincidence, he said they found themselves at UCLA together studying music. They decided to room together, and in the past year of the pandemic, Barsom said the duo has been craving performance opportunities. After finding themselves in serendipitous circumstances – pursuing complementary musical paths and living together amid a stay-at-home order – Barsom said their TikTok account felt like the perfect opportunity to release musical content.
[Related: Student records rendition of 'Godspeed' after cover gains popularity on TikTok]
When recording their videos, Sagal said the pair works together to create a blend of elements from different recordings and add personal flair to their videos. The pair tends to gravitate toward American jazz standards, but will occasionally cover musical theater songs and songs trending on TikTok, Sagal said. The requests they get from viewers also contribute to the decision-making process when choosing which songs to record, Sagal said.
"If it's a song we feel very passionate about and we have a connection with the text and the music we (will do) those," Sagal said. "We do songs that we think work with our style and put it out there (because) those seem to work well and they are really fun to make."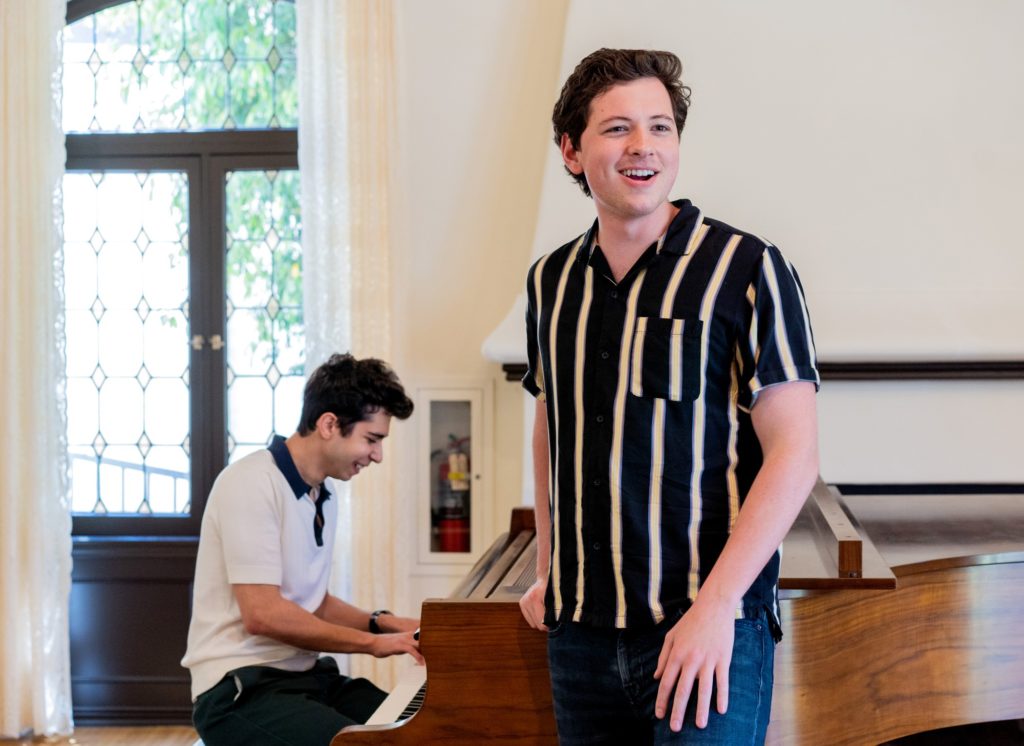 The pair's roommate, fourth-year vocal performance student Teddy Siegel, said she is most excited to see the duo putting their own music out where people can enjoy it. Going forward, she said she hopes the pair's content-creating will grow into a full-time music career. Siegel said watching Barsom and Sagal's account grow has been exciting because she gets to see the positive feedback they get from their followers.
"They both love performing so much, so it's really great to see them getting the recognition that they deserve," Siegel said. "They're moving so many people with their music – it's really beautiful to see."
In the future, Sagal said he hopes to continue putting out a variety of musical content that showcases his singing abilities. Whether by playing gigs with Barsom, performing with his jazz saxophonist father or posting more on TikTok, Sagal said playing and maintaining a range of genres keeps him happy.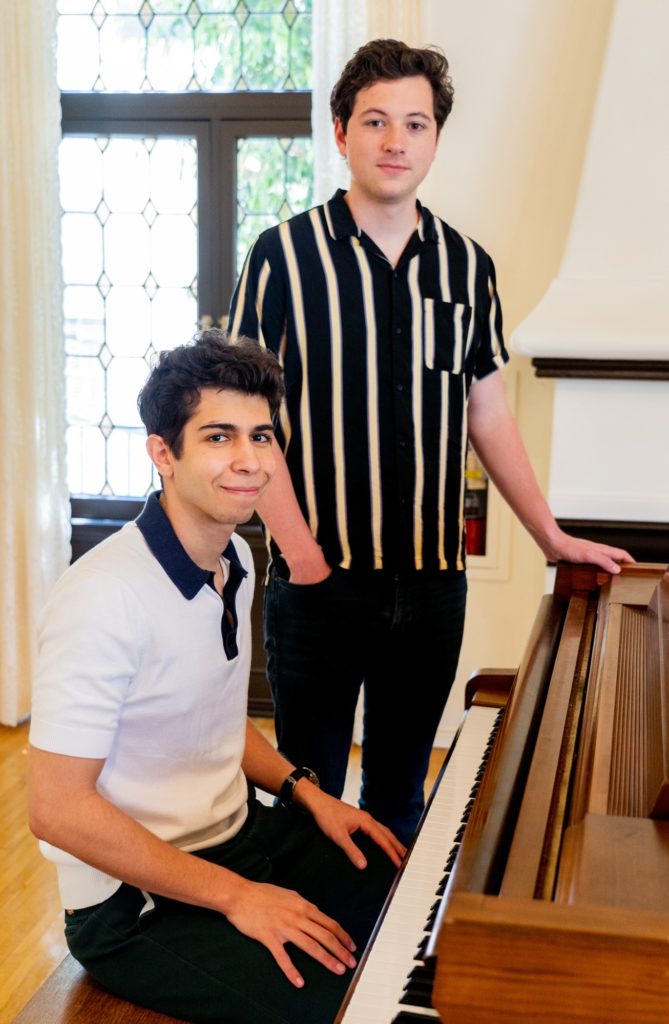 [Related: Student releases studio single following success of musical content on TikTok]
For Barsom, posting personal content online has been the most uncomfortable aspect of TikTok because the duo never knows how their videos will be received – but the positive feedback from their followers has made the recording process easier. The more the pair records, the more comfortable they are in showing their personal identities, since they get to see how their videos are received by their viewers, Sagal said.
"We're just going to keep filming and trying to come up with new ideas," Sagal said. "I think the more we post, the more we'll feel relaxed to show ourselves and our personalities. It's still a little scary, but the next step is to show ourselves more as people."
This summer, Sagal said the duo plans on playing various gigs at weddings and hotels. With the pending release of a YouTube channel, he said they hope to create a portfolio of full covers. Ultimately, performance exposure is the main goal, and Sagal said spending the summer making music is the best opportunity to practice their musical skills. Putting out content that the duo enjoys recording – and that people enjoy watching – makes the process worth it, Barsom said.
"We really enjoy what we're doing now and we're happy with where it's at – where we can just make videos and people can watch them," Barsom said. "We're both incredibly appreciative of all the support that we've gotten and we hope to keep doing what we're doing."