This post was updated July 15 at 10:11 a.m.
Summer brings hot weather – and hotter books to match. From memoirs to mysteries, these new novels are perfect to grab for vacation or devour during long hours at home.

Keep reading to surf the Daily Bruin's recommendations for books releasing this summer.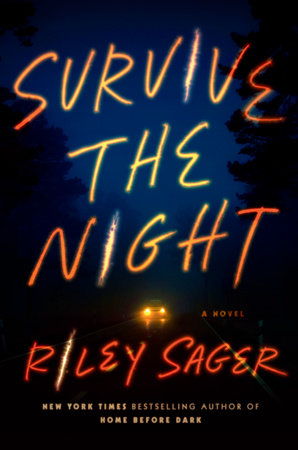 "Survive the Night" by Riley Sager
All Charlie Jordan has to do is stay alive for 12 hours.
That may be easier said than done, as she might be sitting in the passenger seat of a serial killer's truck. Hoping to escape her New Jersey college campus after her best friend was inexplicably murdered, Charlie hitches a ride home to Ohio with Josh, a stranger she met on a ride-share site. Josh is heading to Ohio to care for his sick father, but as the hours stretch longer his story becomes less plausible and Charlie struggles to keep her suspicions at bay. Her mistrust could be a figment of her paranoia – or maybe she had been meters away from the infamous Campus Killer this entire time.
Sager's "Survive the Night" is set to release Tuesday, but the novel's 1991 time-peg lends nostalgia to the story. Nirvana is the drive's soundtrack, and peak noir is added to Charlie's predicament as cassette-played songs mingle with the crisp November air. Twists of the plot mirror turns in the road, trapping the reader in their seat alongside Josh and Charlie.
The story may just span a night, but this book is sure to survive all summer long.
[Related: Book review: Readers ride in joyful train of queer love in Casey McQuiston's 'One Last Stop']
"She Who Became the Sun" by Shelley Parker-Chan
Zhu Chongba is fated for greatness.
As the Zhu family's eighth-born son, his fate is mystifying and feels nearly fictional. His sister, on the other hand, is fated for nothingness – not uncommon for a famine-stricken Chinese village in 1345. Despite their differing fates, the two children are orphaned due to a bandit attack. This event is shortly followed by Zhu Chongba's sudden death, which leaves his sister alone with the responsibility of her brother's potential.
The 14th century historical fantasy is set to release on July 20 as Shelley Parker-Chan's debut novel. When Zhu Chongba's sister steals her late brother's identity to become a monastery's male apprentice, she learns that she is capable of nearly anything, and goes to great lengths to cheat her fate. Even when the sanctuary is destroyed for supporting rebellion against the Mongols, she turns to her brother's given fate – greatness.
All that is left now is for her to achieve it.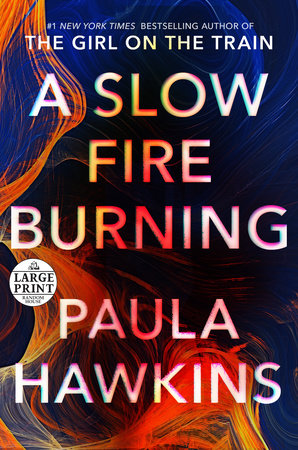 "A Slow Fire Burning" by Paula Hawkins
As the summer ends and days grow cooler, Paula Hawkins is turning up the heat.
Slated for release Aug. 31, "A Slow Fire Burning" is set on a row of London houseboats and centers around the brutal murder of Carla's nephew. Main suspect Laura – perceived as a hot-tempered, dangerous loner – was conveniently last seen with the victim. However Miriam, a nosy neighbor, believes in Laura's innocence. Each of the three women has secrets of her own, and resentment that, if left unchecked, could burn them.
With her New York Times bestselling novel "The Girl on the Train" and her more recent thriller "Into the Water," Hawkins is no stranger to chilling murders or the disruption of normal. Known for her innate understanding of human interactions and the effect of change on tight-knit communities, her newest novel stands to combine what she writes best, keeping readers glued to the page.
Without a doubt, "A Slow Fire Burning" will rock the boat.
[Related: Alumna releases debut novel exploring historical narratives through feminist lens]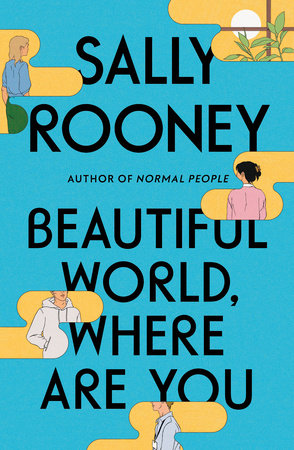 "Beautiful World, Where Are You" by Sally Rooney
Relationships are complicated.
After exploring this notion in her New York Times bestselling novel "Normal People," author Sally Rooney is revisiting the ties between individuals with "Beautiful World, Where Are You," which is set to release Sept. 7. Her newest work centers around two friends, Alice and Eileen, and their respective relationships with Felix and Simon. Alice and Felix have just met, but are traveling together to Rome, while Simon and Eileen are childhood friend who have recently reconnected.
The four dance around each other, in courtship and in conflict. They break apart and blend together, concerned with sex in conjunction with their friendships. Individually, Alice, Felix, Eileen and Simon consider their lives and the collective meaning of it all. All of them are young, but they can't stay young forever.
They just need enough time to find their way in this beautiful world.