When the Bruins graced the national stage last March, the name "Jaquez" was made known around the country.
UCLA men's basketball had an up-and-down regular season before Jaime Jaquez Jr. helped guide an unexpected March Madness run as the second-leading scorer earlier in 2021, vaulting the team into the national spotlight for the first time in years by pulling off a string of upsets over nationally-ranked opponents.
As Jaime and his team laced up as the underdogs in almost every round up to the Final Four, one spectator was especially inspired by the then-sophomore guard/forward's performance, despite the eventual loss to Gonzaga – his younger sister, Camarillo High School forward Gabriela Jaquez.
"Sadly, I was there when (former Gonzaga guard) Jalen Suggs hit that shot, but I can say I'm recovered now," Gabriela said. "It was just cool to be in that environment, and I just really want to be at that stage, in that environment and win the whole thing, so it was just really inspiring to see."
Gabriela turned speculation into reality around four months later in July when she announced her intentions to follow in her brother's footsteps and make Pauley Pavilion her next home by committing to play for UCLA women's basketball.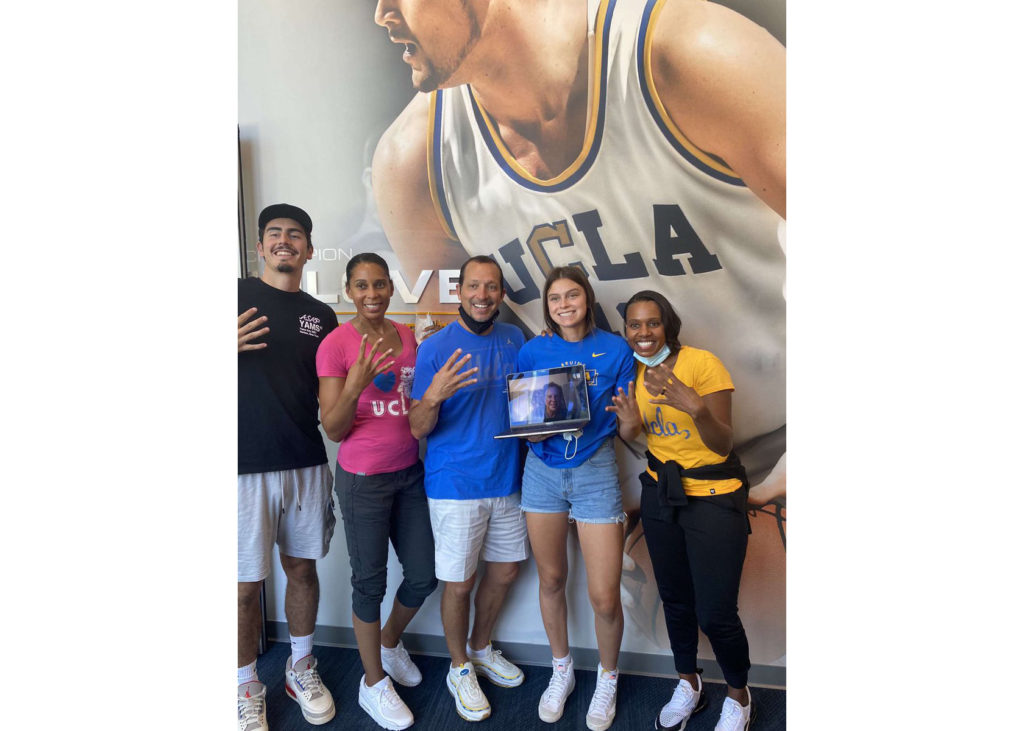 But Gabriela isn't just Jaime's younger sister, though that may be how she's introduced in Westwood. As a junior, she averaged 31.7 points per game while bringing down 14.8 rebounds per contest. The forward scored 52 points in her team's final game of the season, the second-highest mark in Ventura County history.
Gabriela was coach Cori Close's fifth commitment from the class of 2022, while the current roster features six players entering their final year of eligibility. Close recently returned from winning the 2021 FIBA U19 Women's World Cup and will enter her 11th season as the UCLA women's basketball coach.
Playing at the same high school her brother and father starred at before her, Gabriela said it was a dream come true to be able to join her brother and play for an accomplished women's basketball program at UCLA.
"(Close) was just like, 'Not because of your brother, not because your last name is Jaquez, but you as a player – I'd love to offer you a scholarship to UCLA,'" Gabriela said. "I was so happy because the dreams, they come true, and it was just really rewarding."
As a member of the 2022 recruiting class, the younger Jaquez may have the chance to play in Westwood at the same time as her brother – depending on his NBA Draft status. Gabriela said she and her brother have always been extremely supportive of each other by going to each others' games, and although she would support any decision Jaime makes, she would more than welcome another chance to be in school together again like in high school.
"That would be awesome," Gabriela said. "We could go to each other's games. He would just teach me about UCLA, the campus and stuff. I just know that'd be really fun and we would both be supporting each other."
Just about 40 miles north of Westwood in Camarillo, California, the family name was known around town well before the tournament run. Jaime, who graduated high school in 2019, was a four-year varsity basketball letter winner at Camarillo High School, where Gabriela is a rising senior on the women's basketball team.
Jaime Jaquez Sr. – Jaime and Gabriela's father who also played basketball at Camarillo High School – said he is glad both Jaime and Gabriela are staying close to home while also having the chance to play for top programs.
"As a parent, very selfishly, my kids are close to home, so that's exciting for me," Jaquez Sr. said. "A lot of parents whose kids play somewhere else, it's not convenient for them to go to the games, but for us, it's about 45 minutes away, which we like."
Through basketball – a sport that historically lacks Latino representation – Jaime and Gabriela are continuing a family tradition, rather than starting one. Both of their parents played college basketball at Concordia University Irvine after their grandparents emigrated from Mexico.
As longtime supporters of the Dodgers and Lakers, Los Angeles sports have always been rooted in the Jaquez family. Jaquez Sr. said the UCLA blue and gold has taken over the household to a new level in recent years.
"We have a lot of UCLA gear at the house. We're following them on TV and going to games, and then we started watching the ladies," Jaquez Sr. said. "We became big-time fans of UCLA."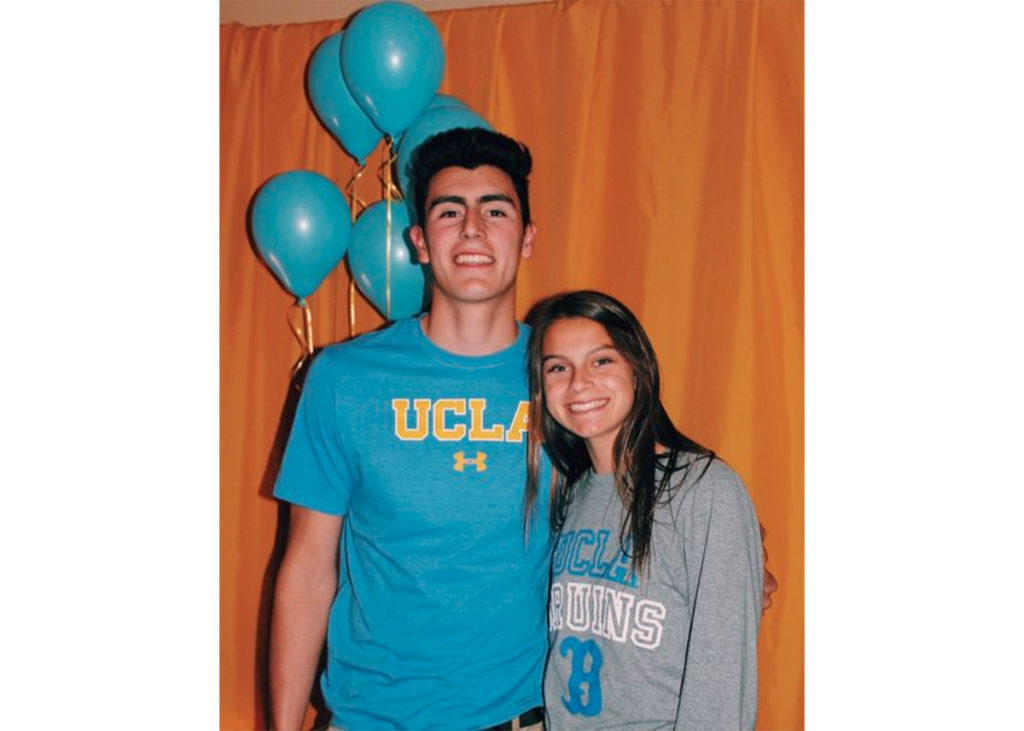 With two multi-sport athletes in the house – Jaime played baseball in high school while Gabriela is also on the varsity softball team – Jaime said the competition level was always high between him and his sister, whether it was a one-on-one on the basketball court or a game of chess.
Jaime added that the memories of these competitions vary between the two siblings, saying that if you ask them who's better, you'll get a different response from each.
"She's always going to try to say that she's better than me. I'm always going to say that I'm better than her," Jaime said. "But it's all fun."
Gabriela, however, has a different memory of their pursuits on the court.
"Whether that's around the world, one-on-one, the games got really competitive," Gabriela said. "I know one time I scored on him and I put it in my calendar, and I'd be like, 'This is the first time I ever scored on my brother,' and I was so happy."
Contributing reports by Jon Christon, Sports editor.
Email Moon at [email protected] or tweet @francismoonDB.