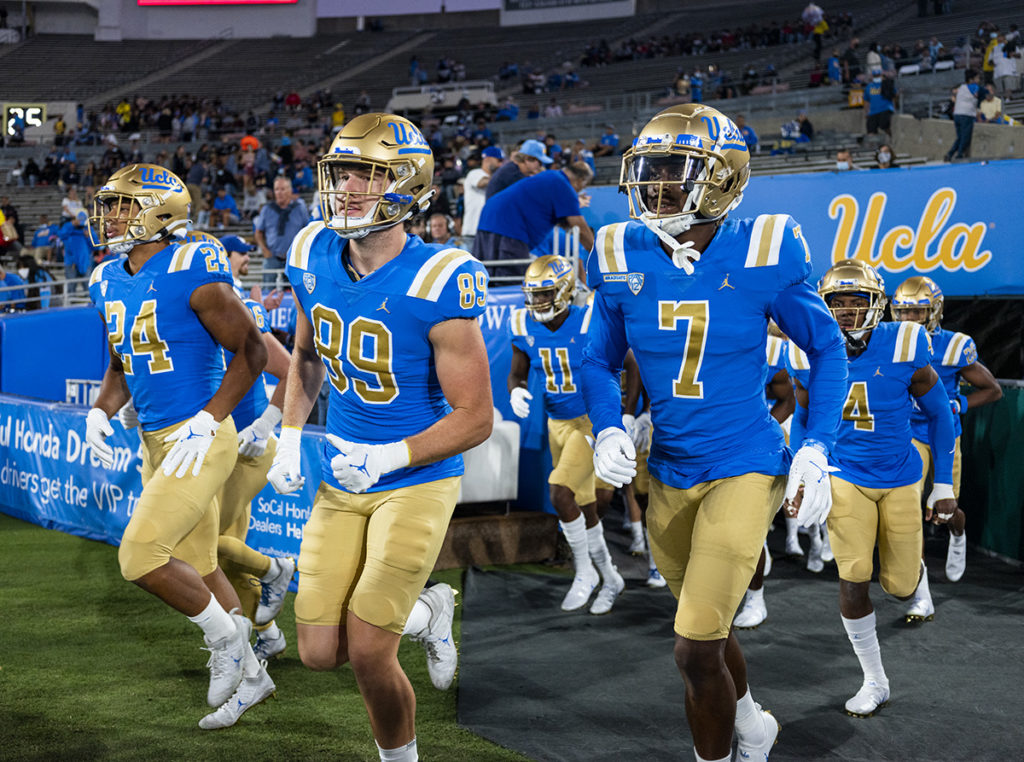 Players run onto the field off of a two-game winning streak. No. 24 UCLA took on No. 22 Fresno State on Saturday night but suffered a tight 40-37 loss.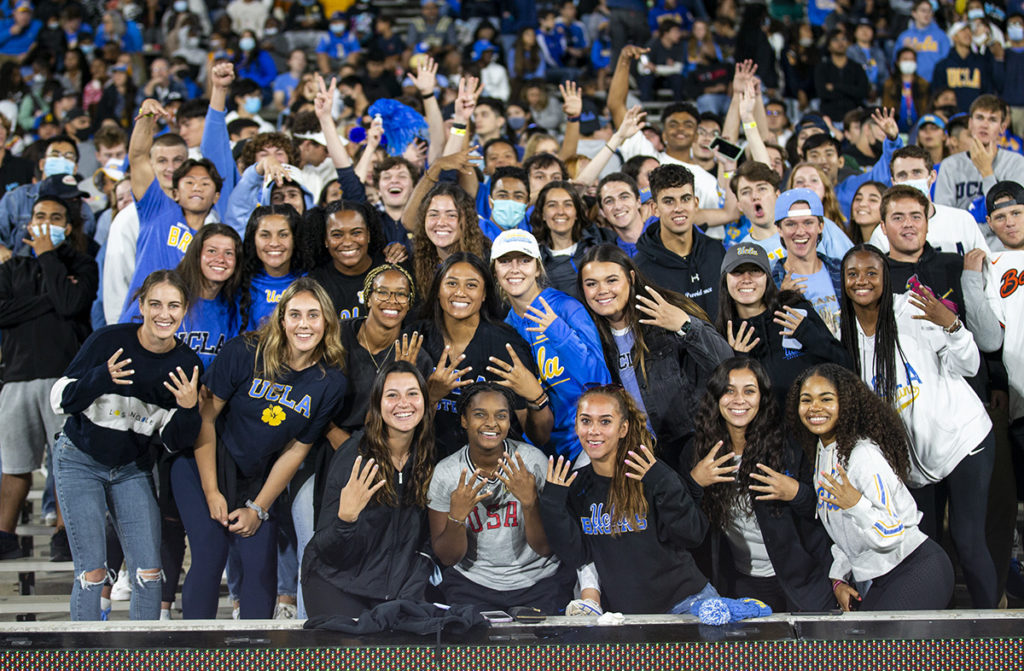 Members of the UCLA softball team were in attendance at the Rose Bowl to cheer on their fellow athletes.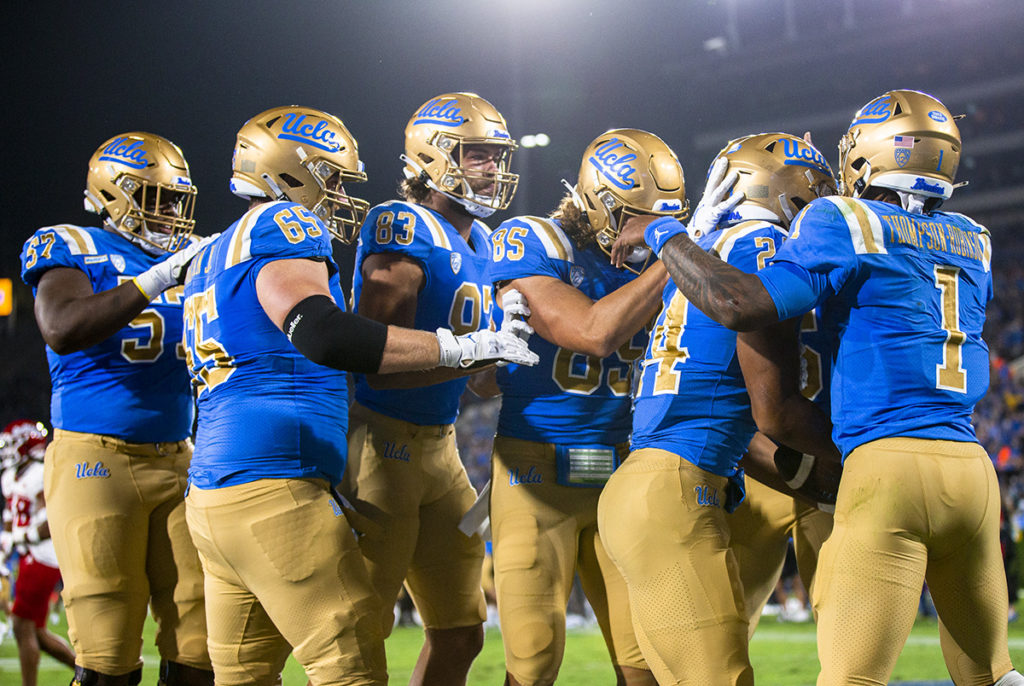 The Bruins celebrate after junior running back Zach Charbonnet scores a touchdown in the first quarter to give UCLA a 7-6 lead after a successful extra point.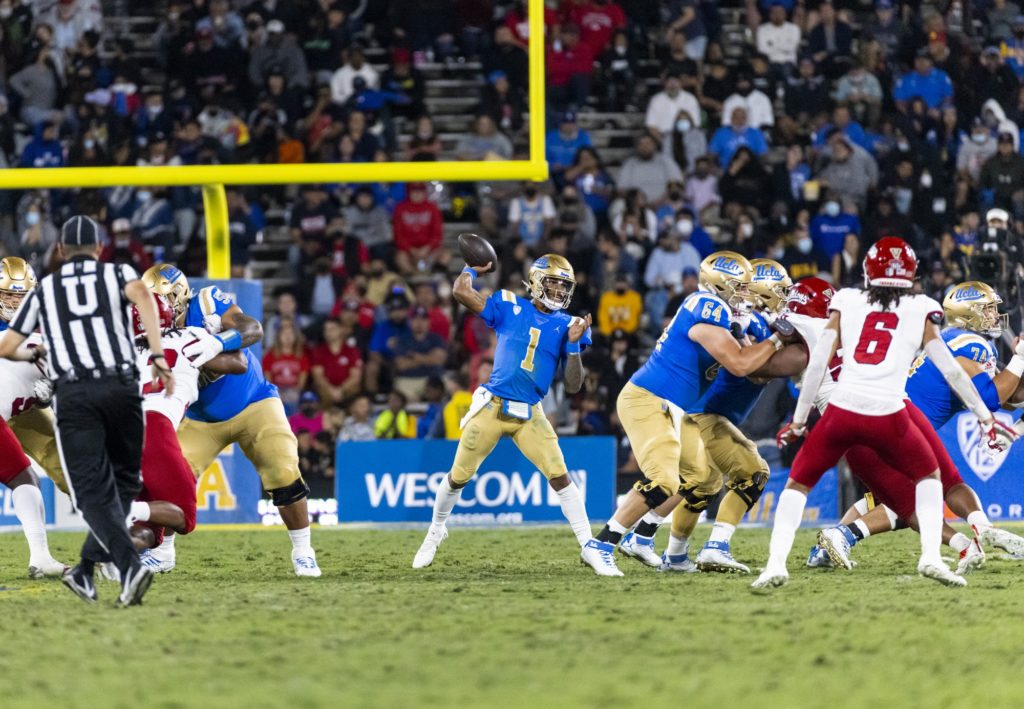 Senior quarterback Dorian Thompson-Robinson eyes an opening for a pass in the second half. Even a season-high 278 passing yards from Thomspon-Robinson was not enough to secure the Bruins victory.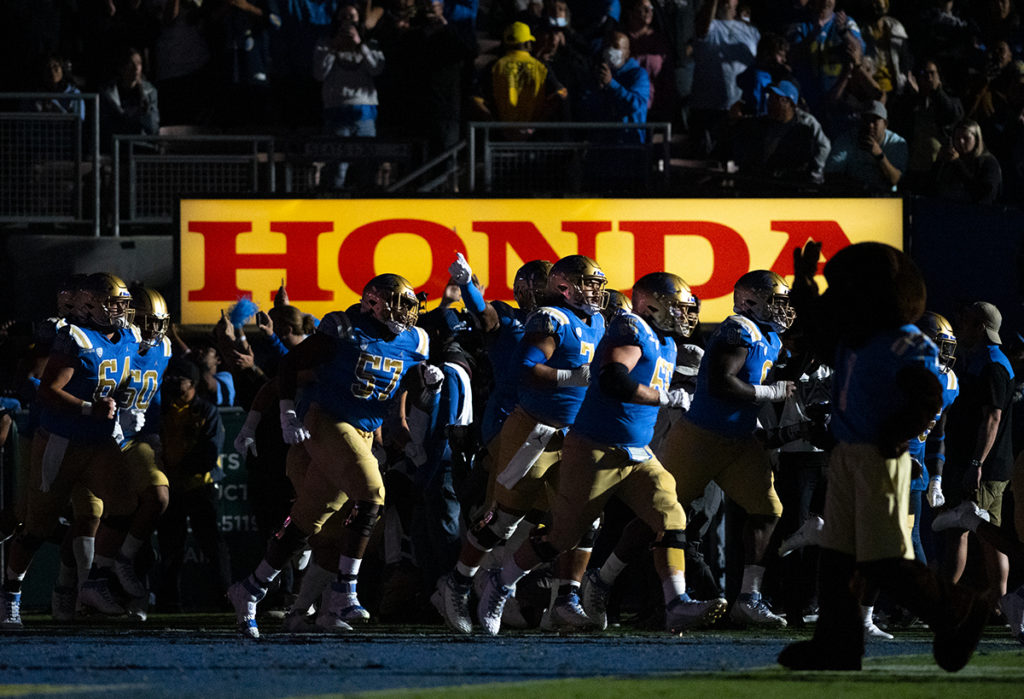 The Bruins rush the field at the end of halftime, leading into the breakneck second half.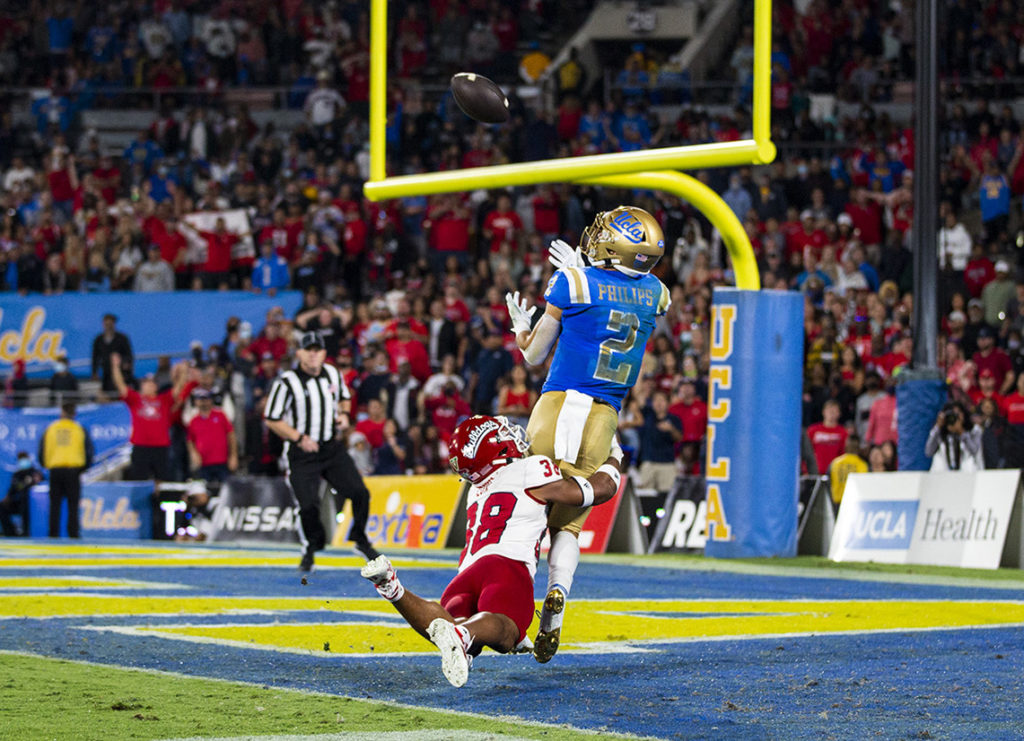 Redshirt junior wide receiver Kyle Philips evades Fresno State defensive back Bralyn Lux to score a 42-yard touchdown in the fourth quarter.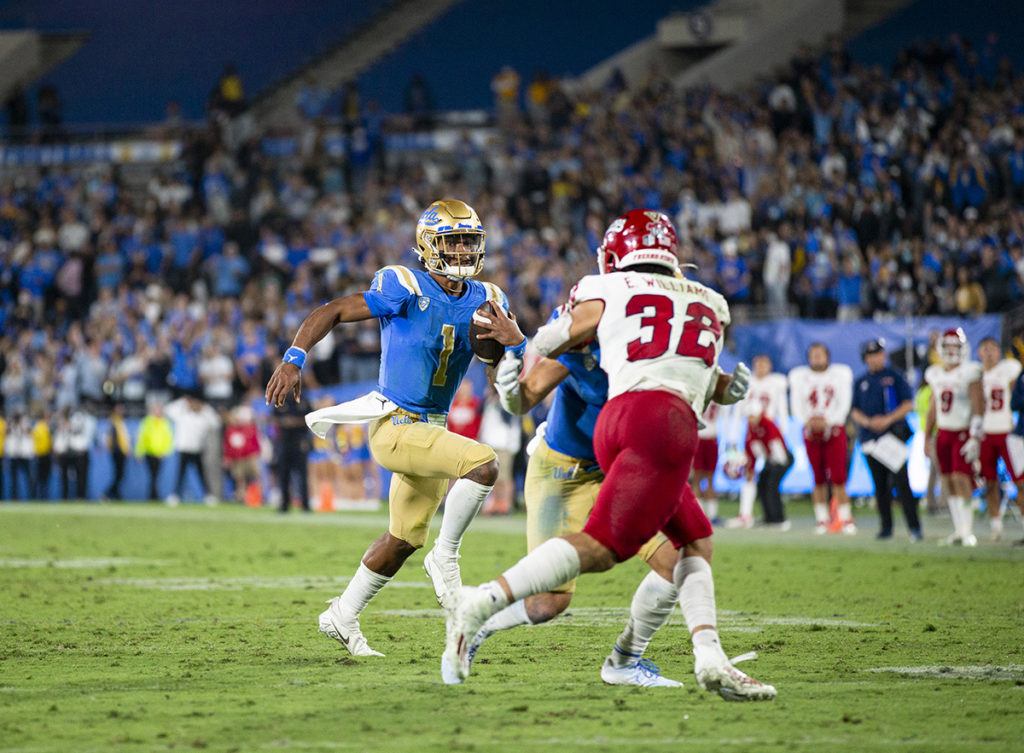 Thompson-Robinson runs the ball past Fresno State defensive back Evan Williams.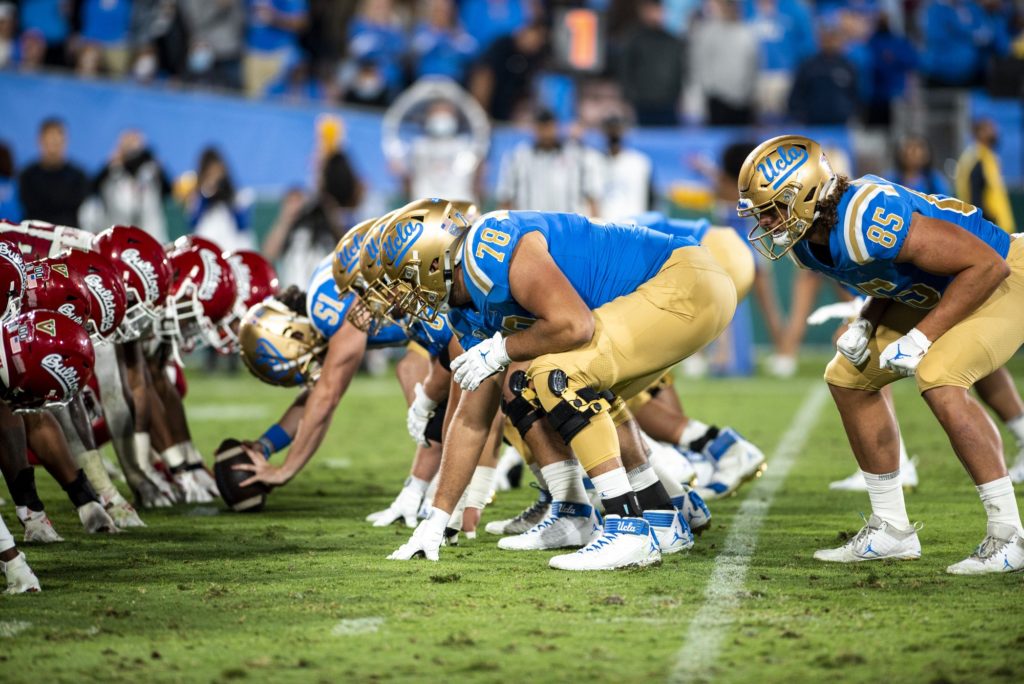 The Bruins wait for the snap to begin their field goal attempt.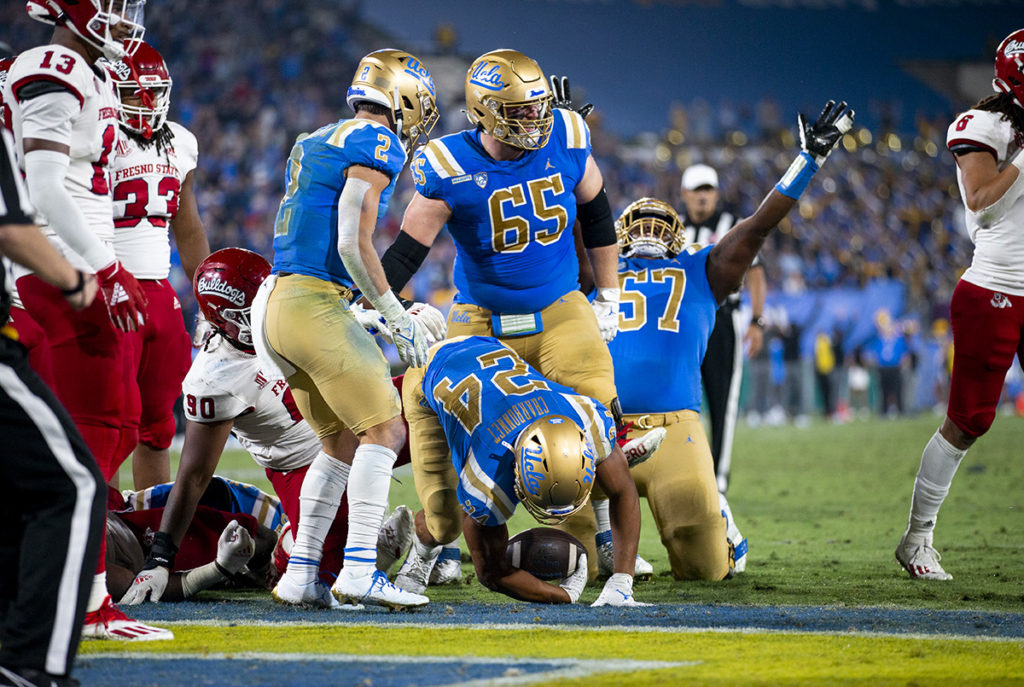 Charbonnet completes a 3-yard run to score a touchdown in the fourth quarter, giving the Bruins a 30-26 lead over the Bulldogs.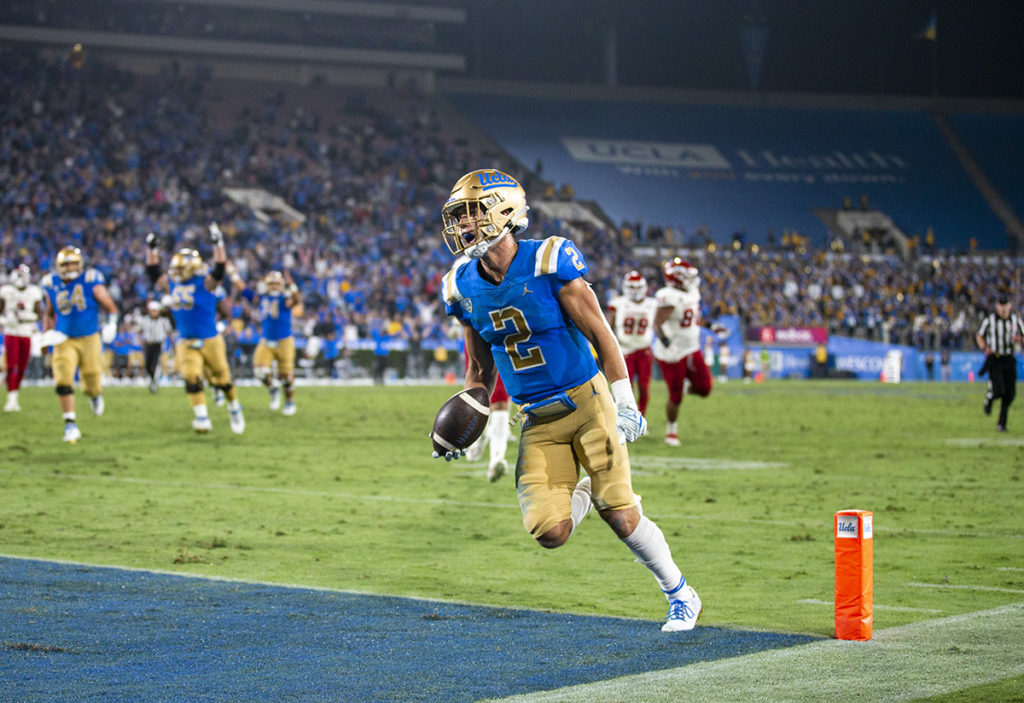 Philips makes it to the end zone for his second touchdown, bringing the Bruins up 37-33 with under a minute to go.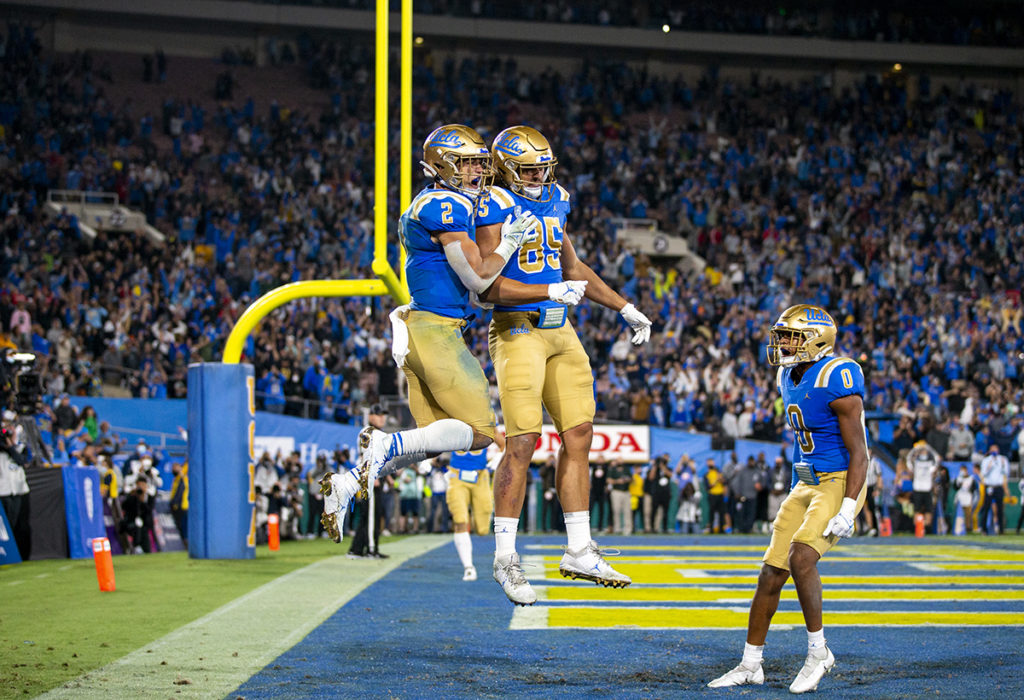 Phillips and junior tight end Greg Dulcich celebrate after Philips' second touchdown. It was his third so far this season.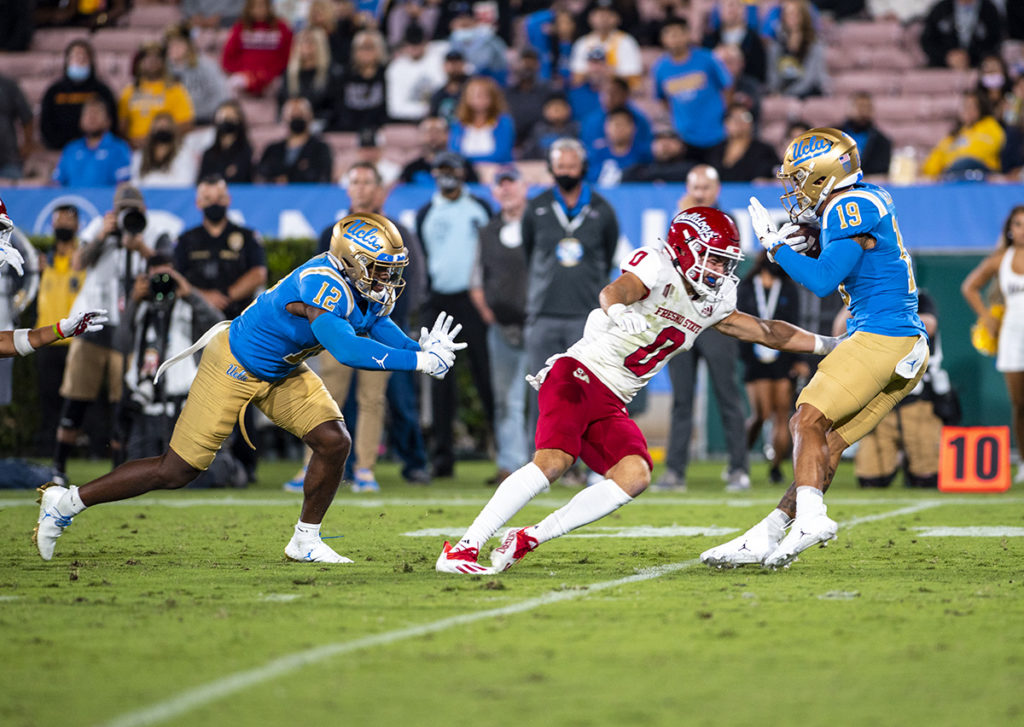 Redshirt junior running back Kazmeir Allen faces pressure from Fresno State defensive lineman Evan Bennett.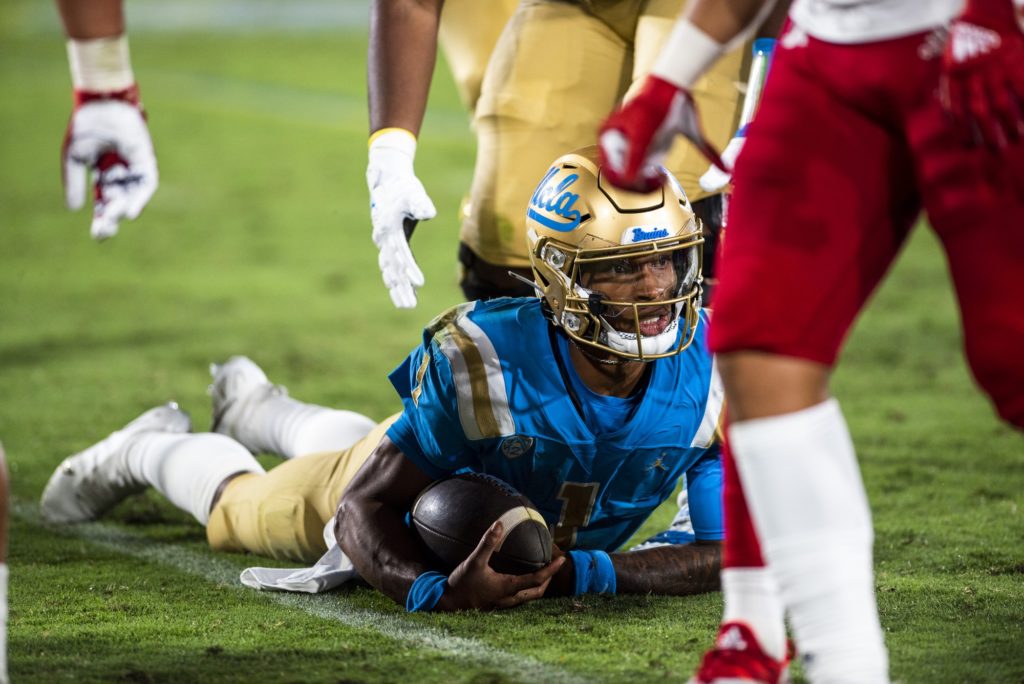 Thompson-Robinson looks up from the ground and keeps possession of the football after a running play.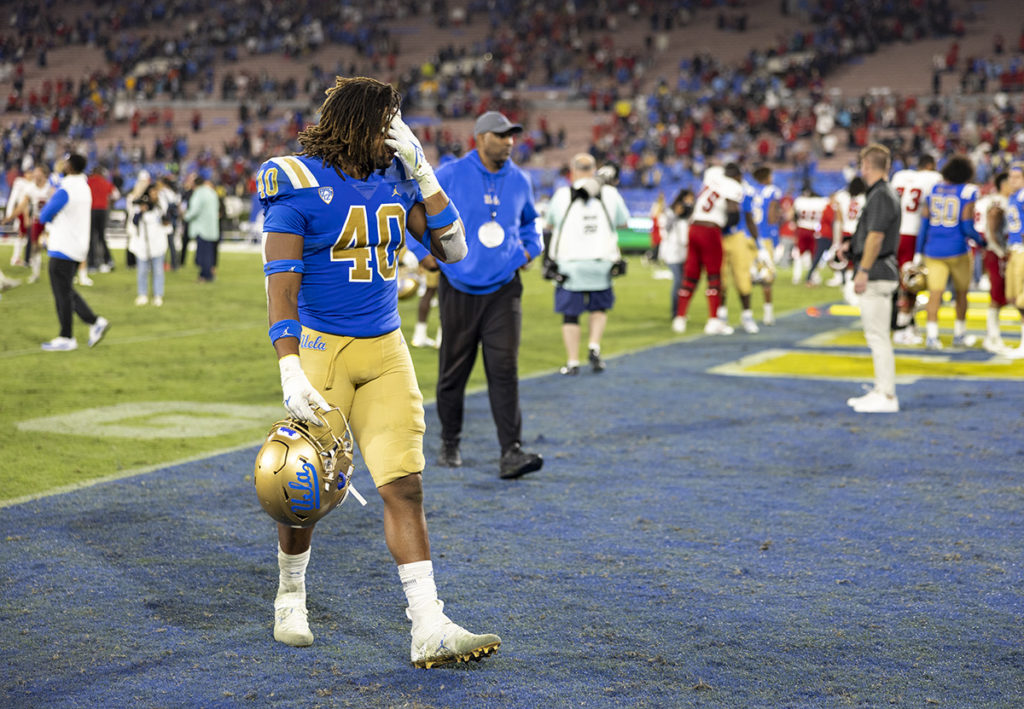 Senior linebacker Caleb Johnson hangs his helmet low as he clears the field. The Bulldogs' touchdown with 14 seconds left clinched their victory over the Bruins.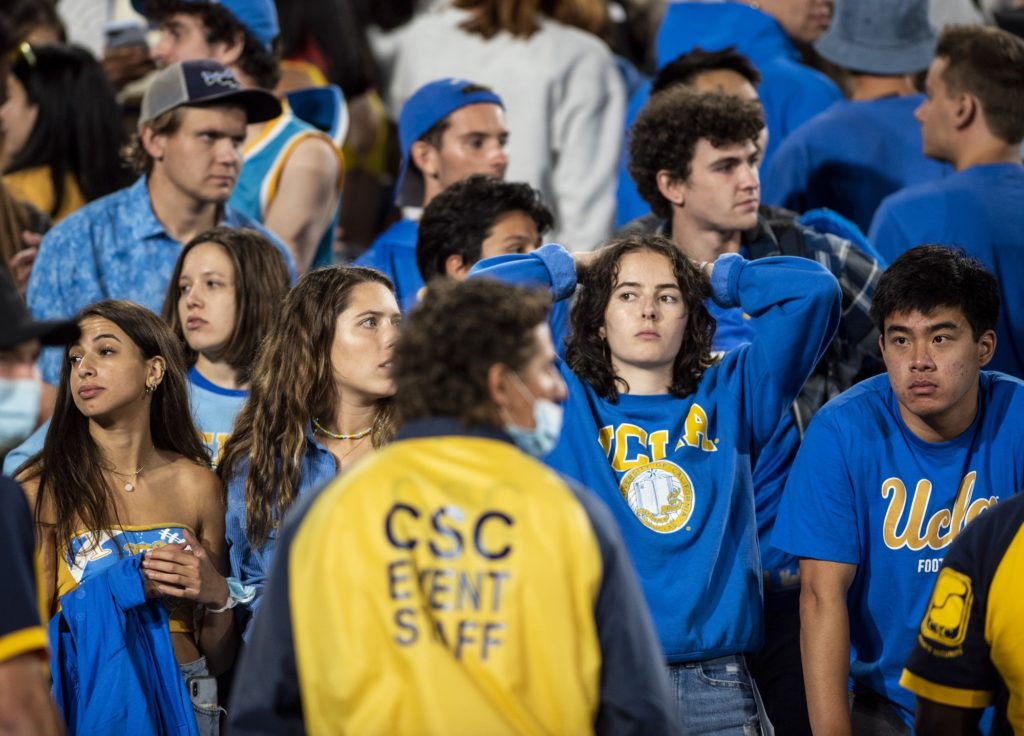 Fans appear crestfallen after UCLA's close loss against Fresno State.