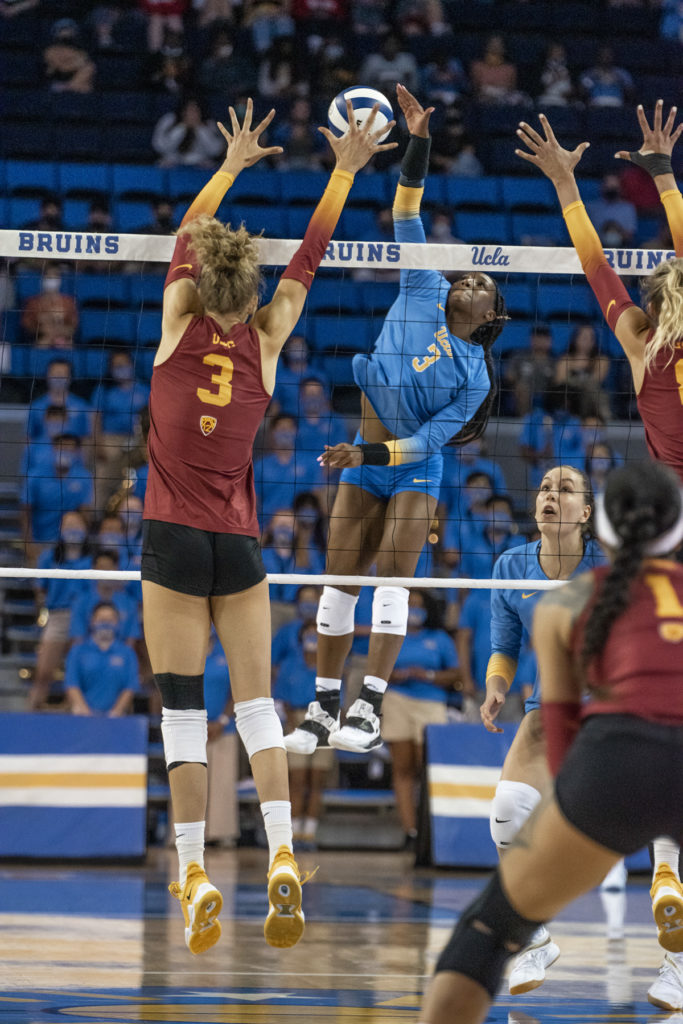 Freshman outside/opposite hitter Charitie Luper spikes the ball crosscourt as USC's Emilia Weske goes for the block.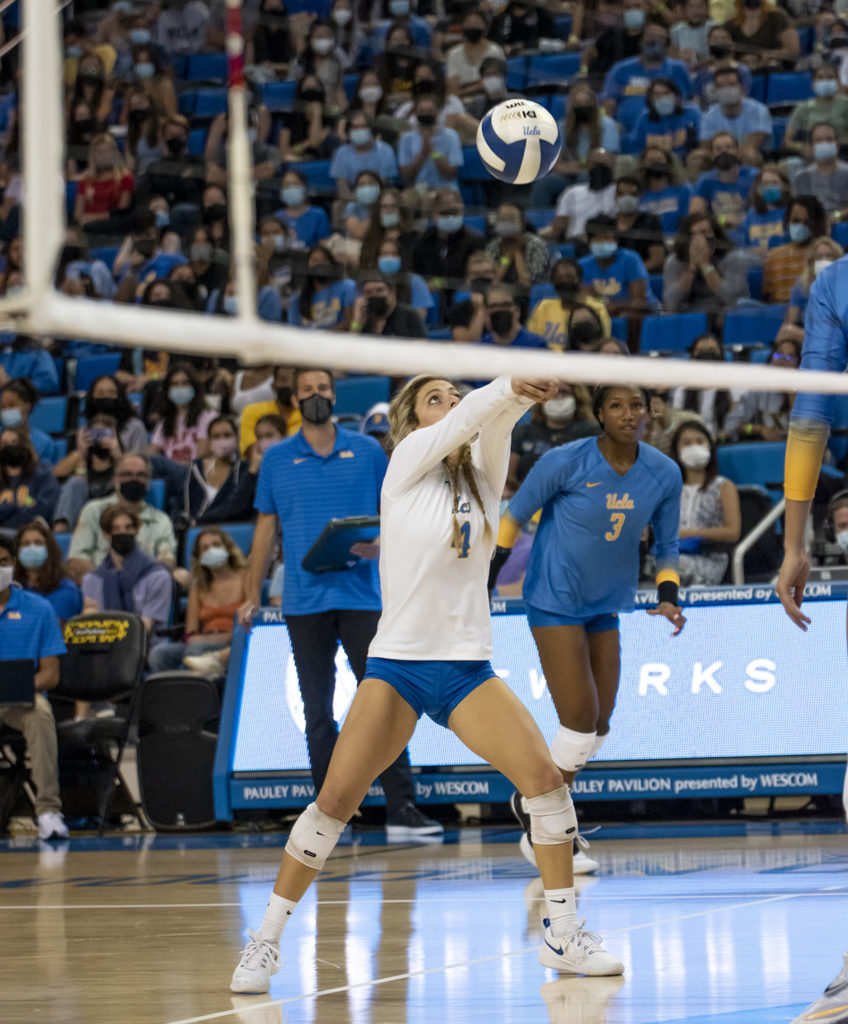 Senior defensive specialist/libero Zoe Fleck concentrates as she bumps the ball.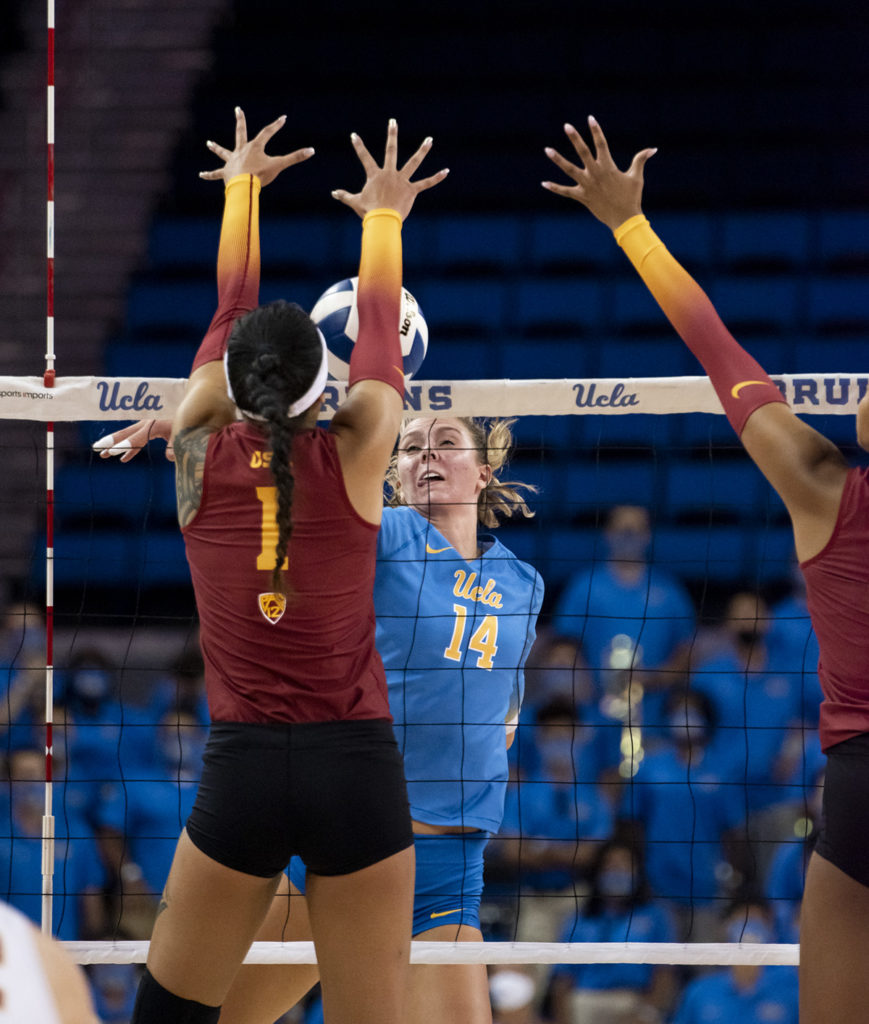 USC's Brooklyn Schirmer denies graduate student Mac May's hit at the net.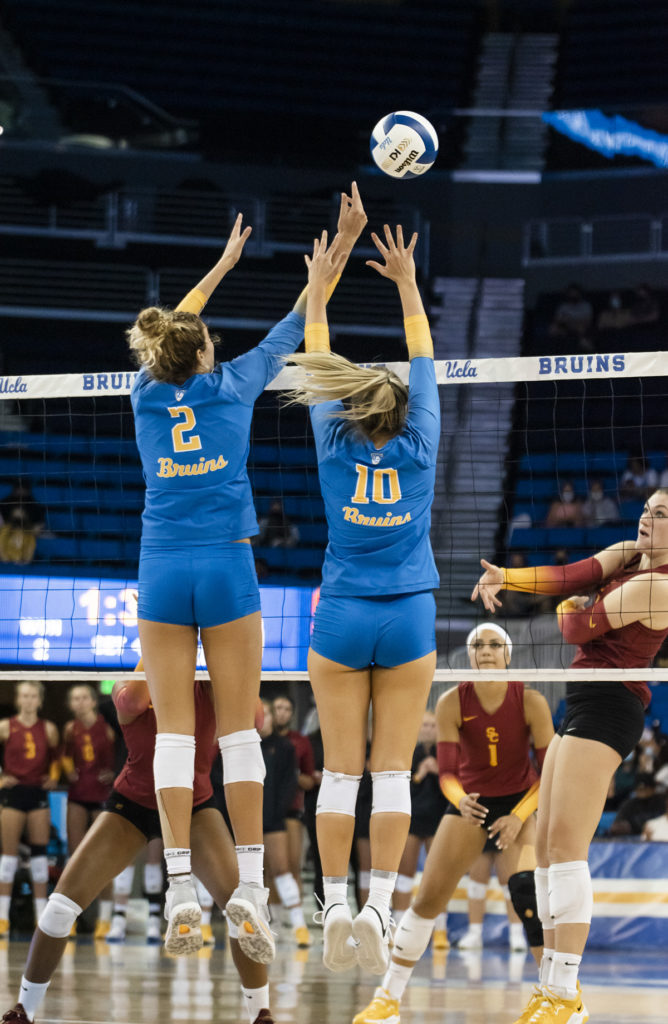 Redshirt sophomore middle blocker Anna Dodson and graduate student setter Shelby Martin both rise up to block a spike.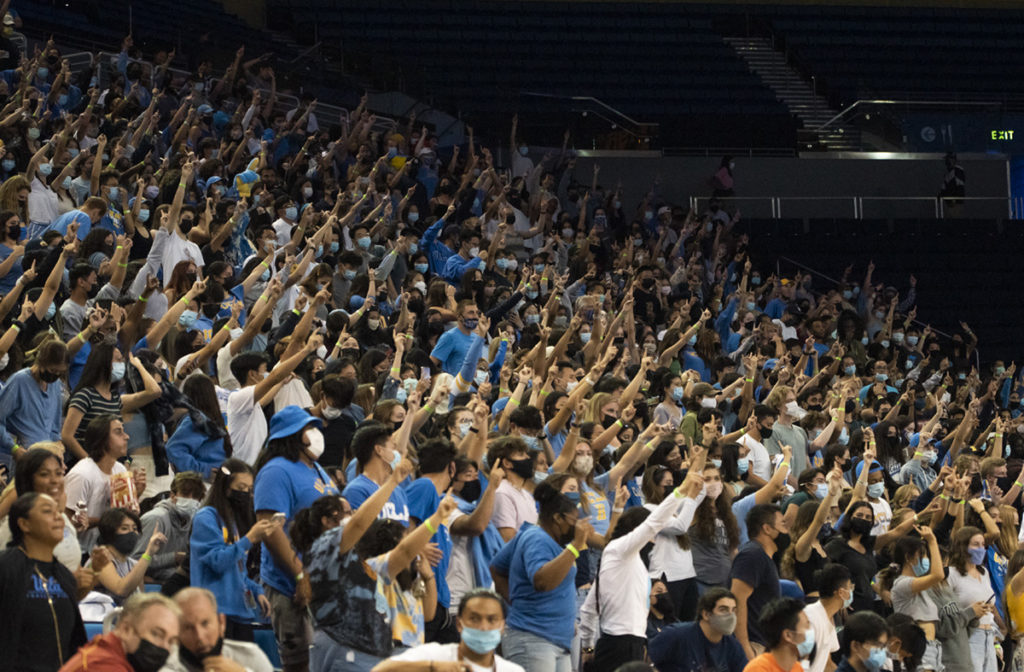 Bruin fans put up one finger as the team reached set point – only one point away from winning the set.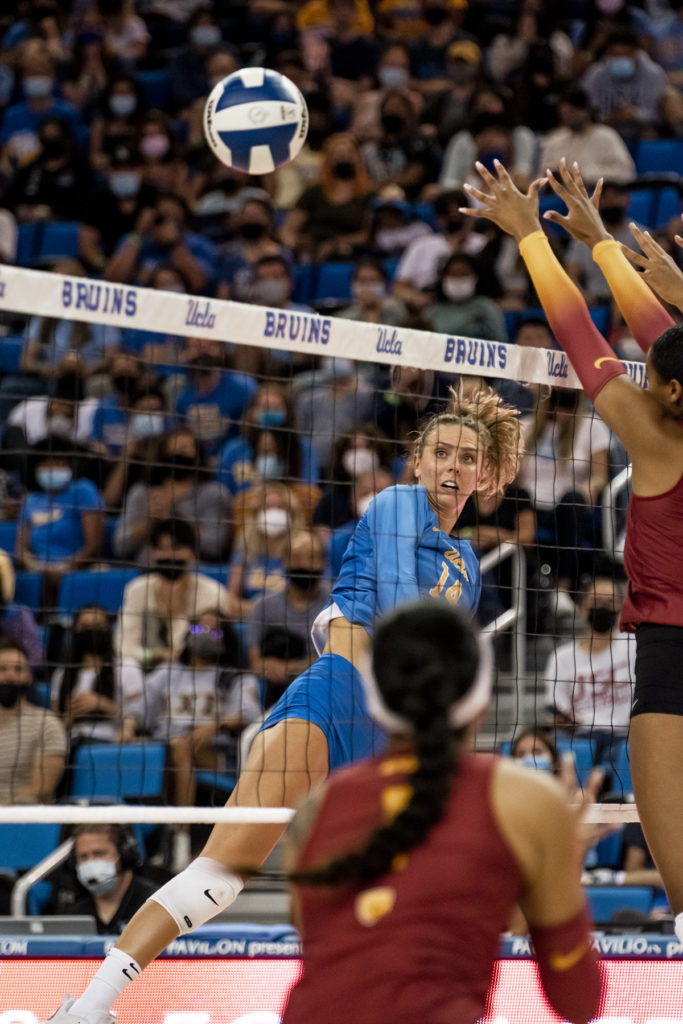 May watches as her kill flies past the USC blockers.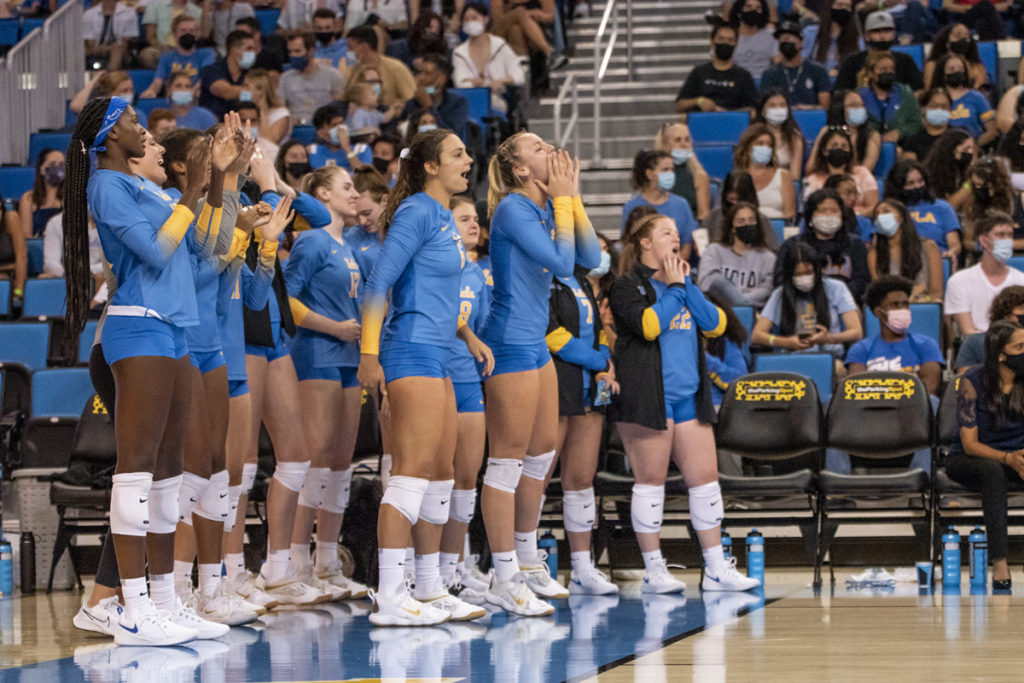 The Bruin bench cheers as the team pulls away in the fourth set.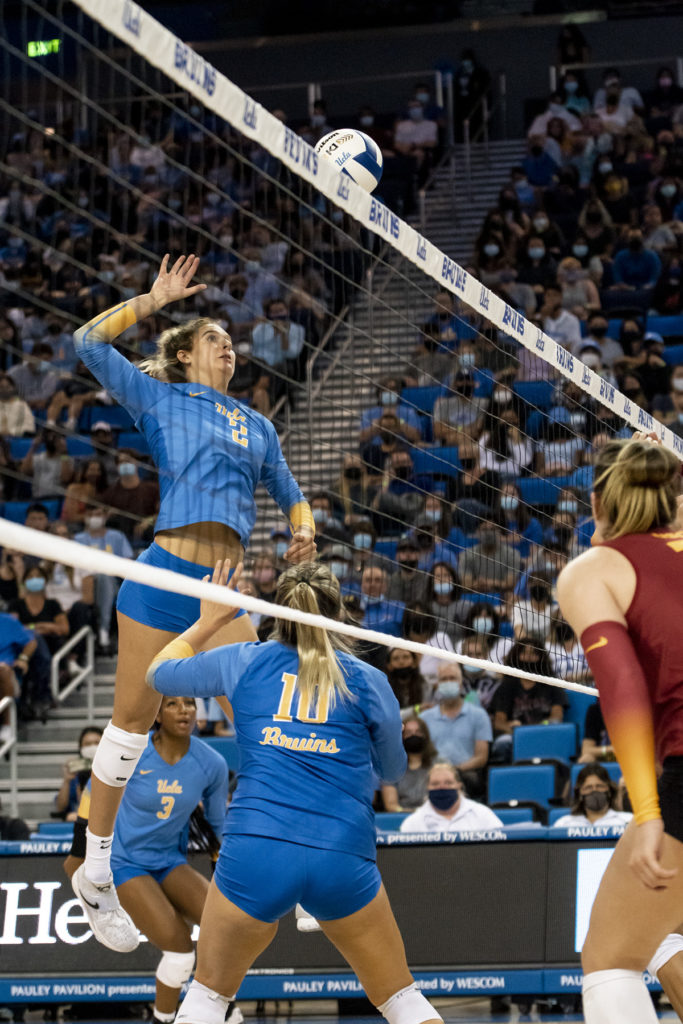 Luper and Martin watch as Dodson elevates for the kill.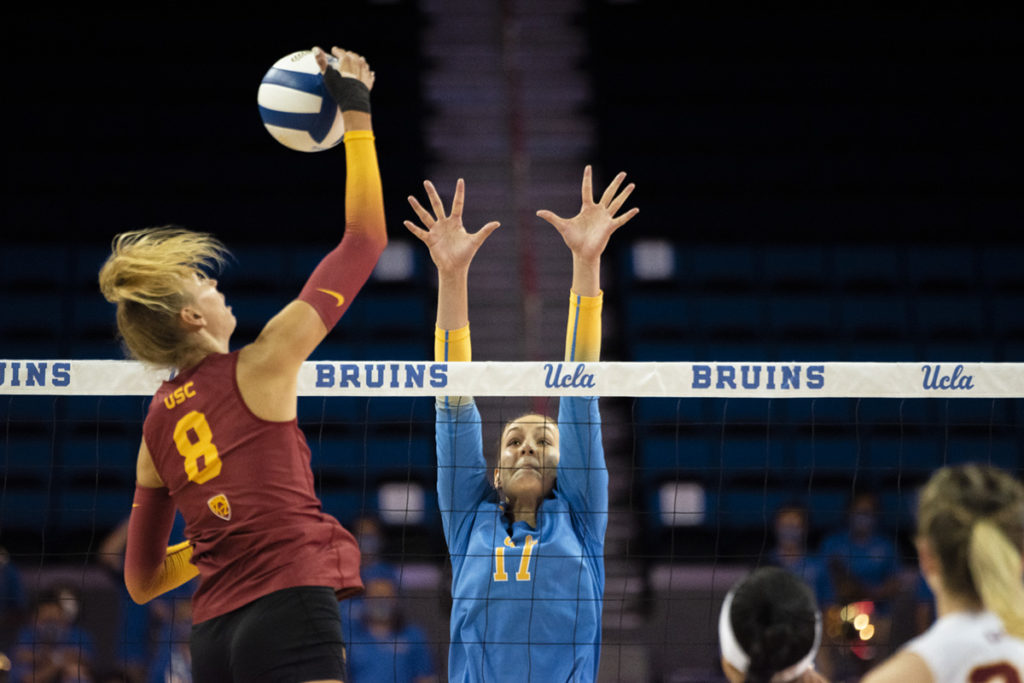 Freshman middle blocker Francesca Alupei jumps up to block USC's Sabrina Smith.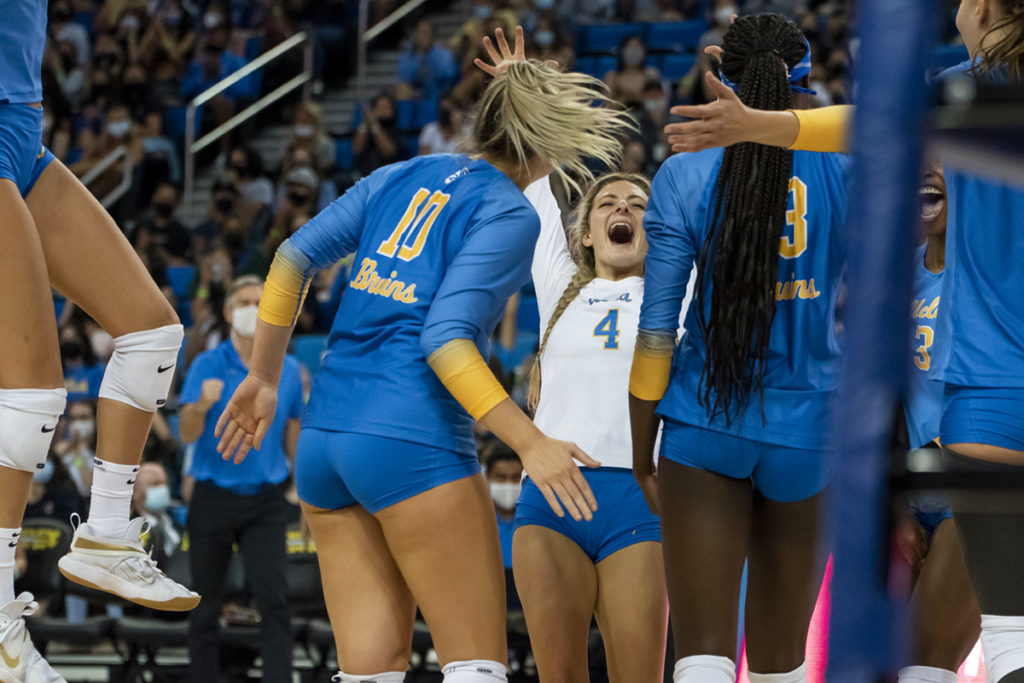 The team cheers as they approach victory over their crosstown rivals.