This post was updated Sept. 26 at 10:49 p.m.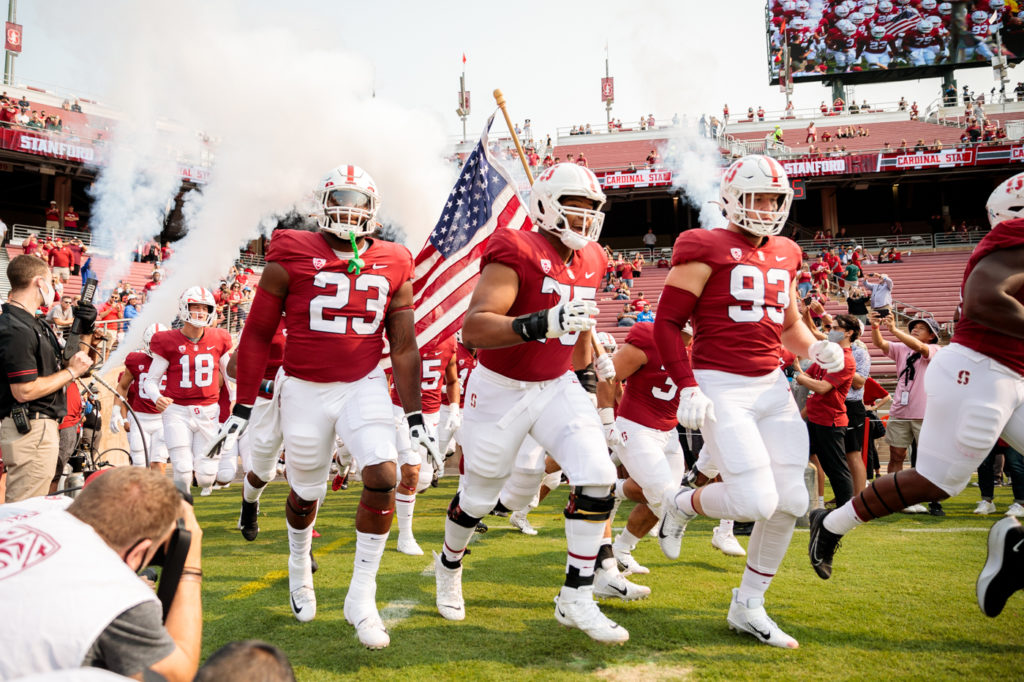 Stanford players rush onto the field before kickoff. Though the Bruins ended an 11-year losing streak against the Cardinal when the teams met at the Stanford Stadium in 2019, they lost during their season finale at the Rose Bowl in 2020.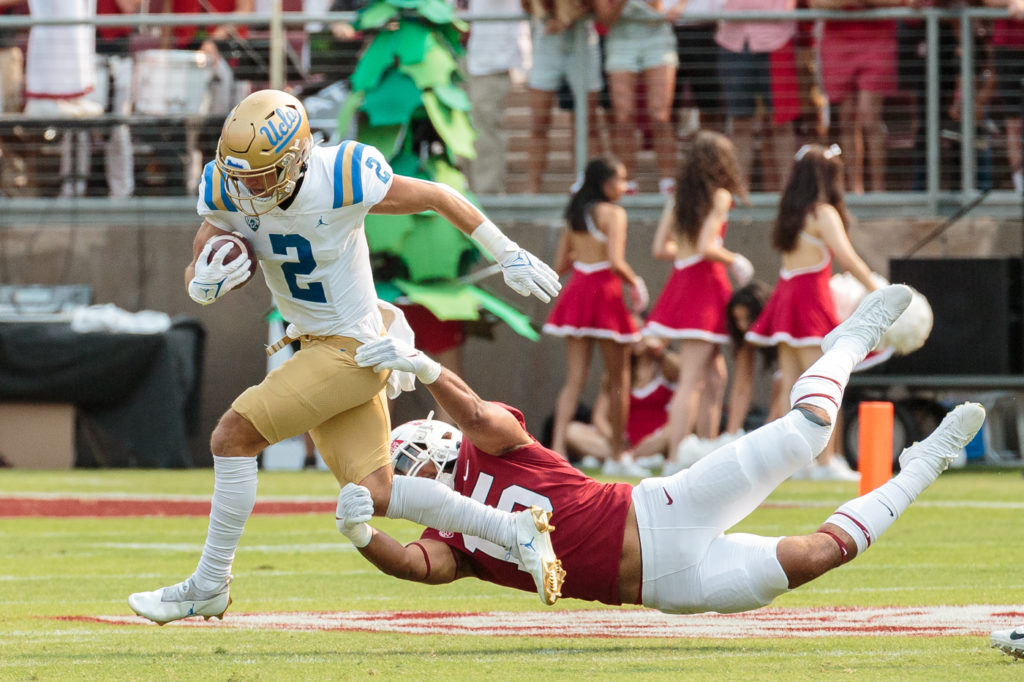 Redshirt junior wide receiver Kyle Philips gains 59 yards on a punt return, setting up the Bruins for a scoring play on their first possession of the game.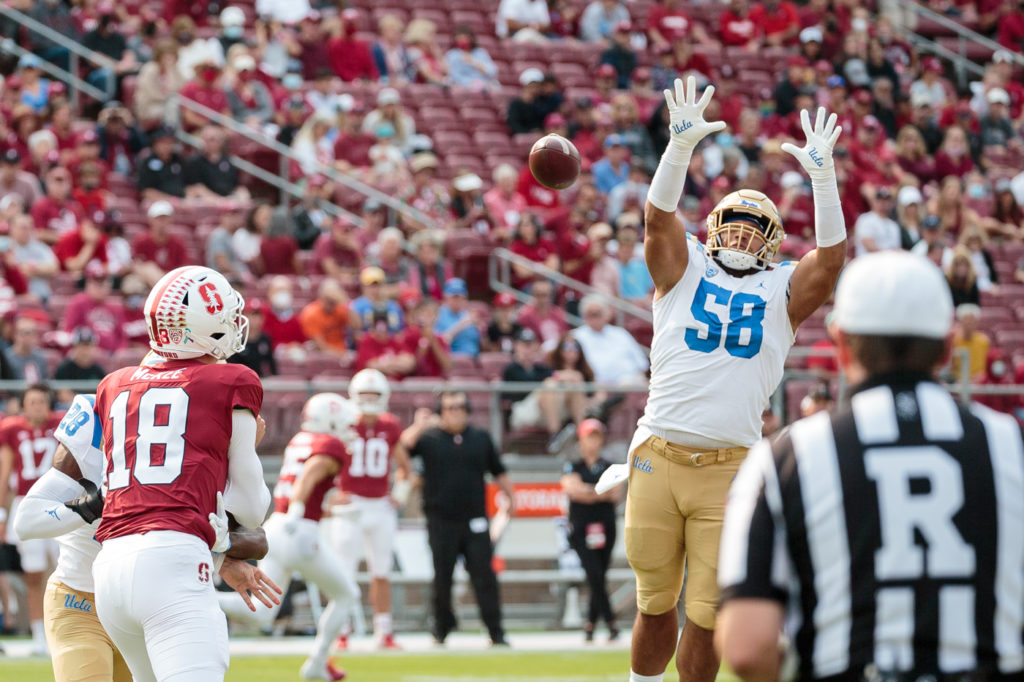 Redshirt senior defensive lineman Datona Jackson blocks a pass by Stanford quarterback Tanner McKee. The Bruins' defense held the Cardinal to 360 total yards.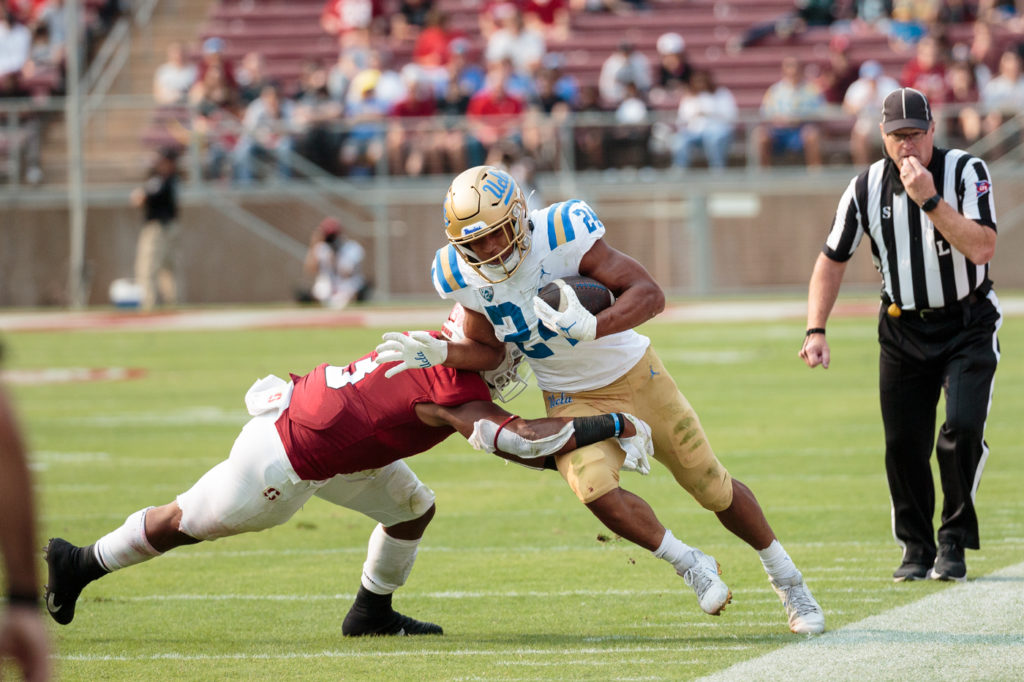 Junior running back Zach Charbonnet fends off a Stanford defender.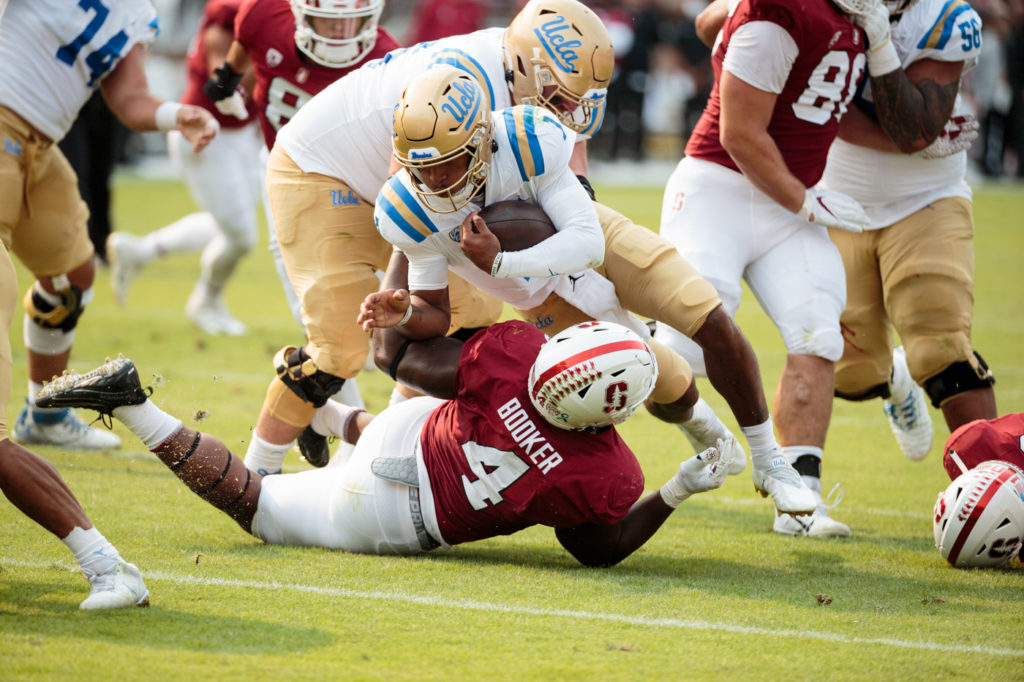 Senior quarterback Dorian Thompson-Robinson dives over Stanford defensive end Thomas Booker on a run.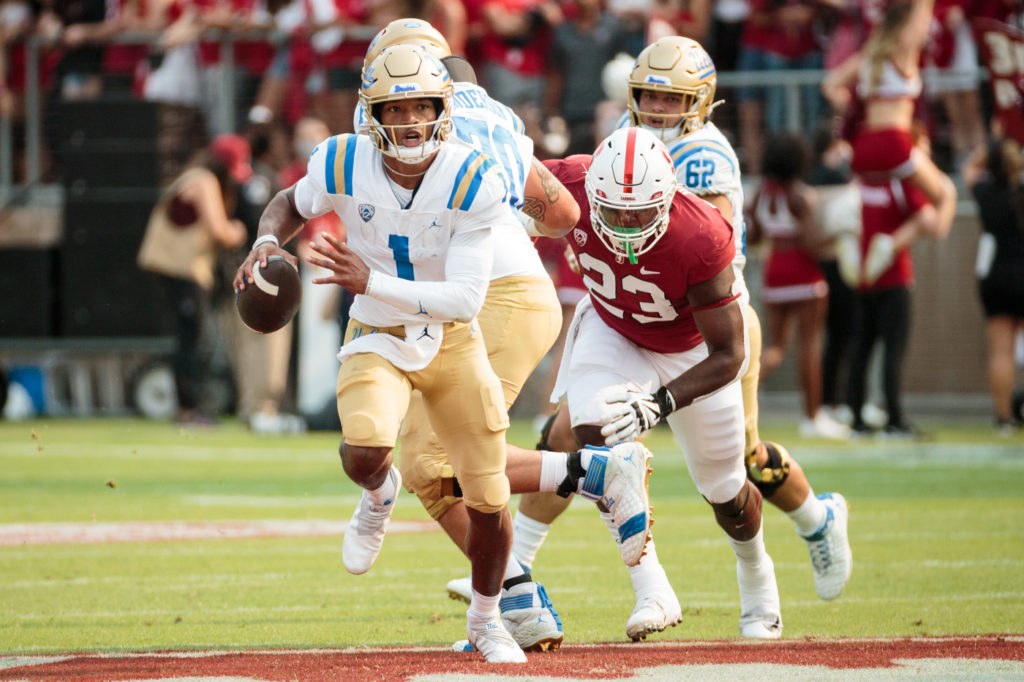 Thompson-Robinson clocked 30 rushing yards over 16 attempts.
Stanford wide receiver Brycen Tremayne celebrates with fellow wide receiver Elijah Higgins after scoring the Cardinal's first touchdown of the game.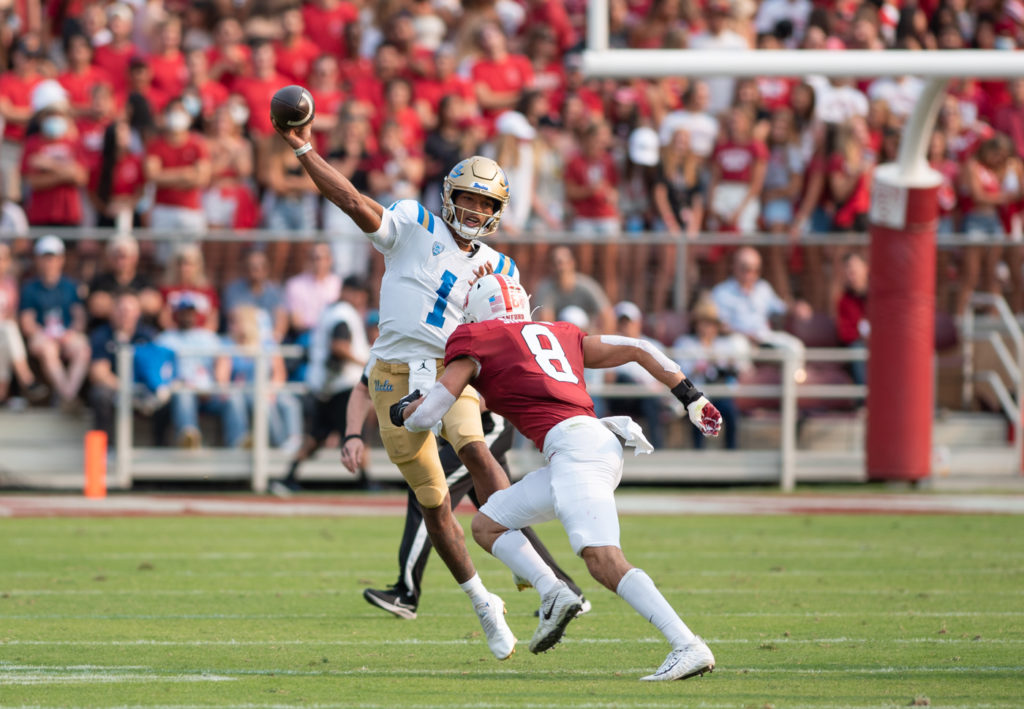 Thompson-Robinson threw 251 yards and two touchdowns with zero interceptions.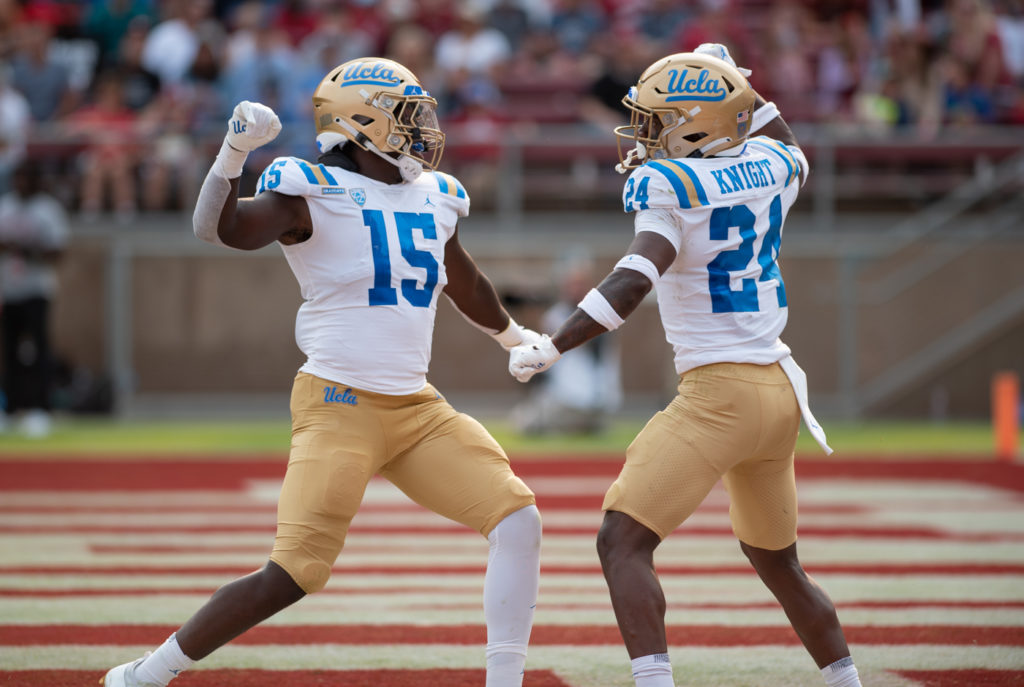 Redshirt senior linebacker Jordan Genmark Heath and redshirt senior defensive back Qwuantrezz Knight celebrate after a tackle.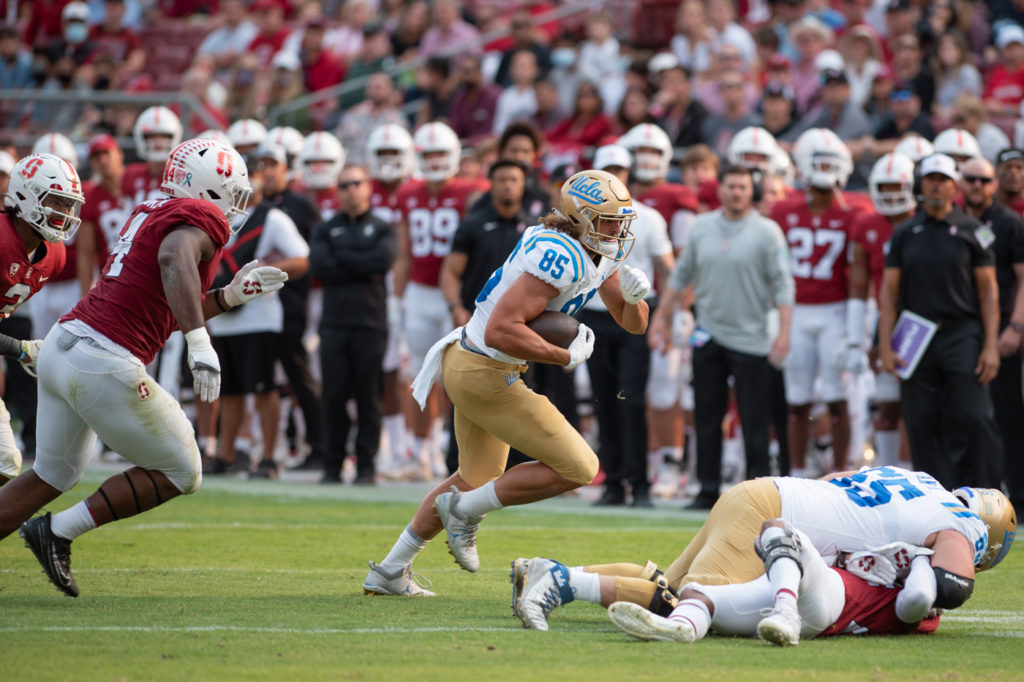 Redshirt junior tight end Greg Dulcich gained 45 yards on three receptions.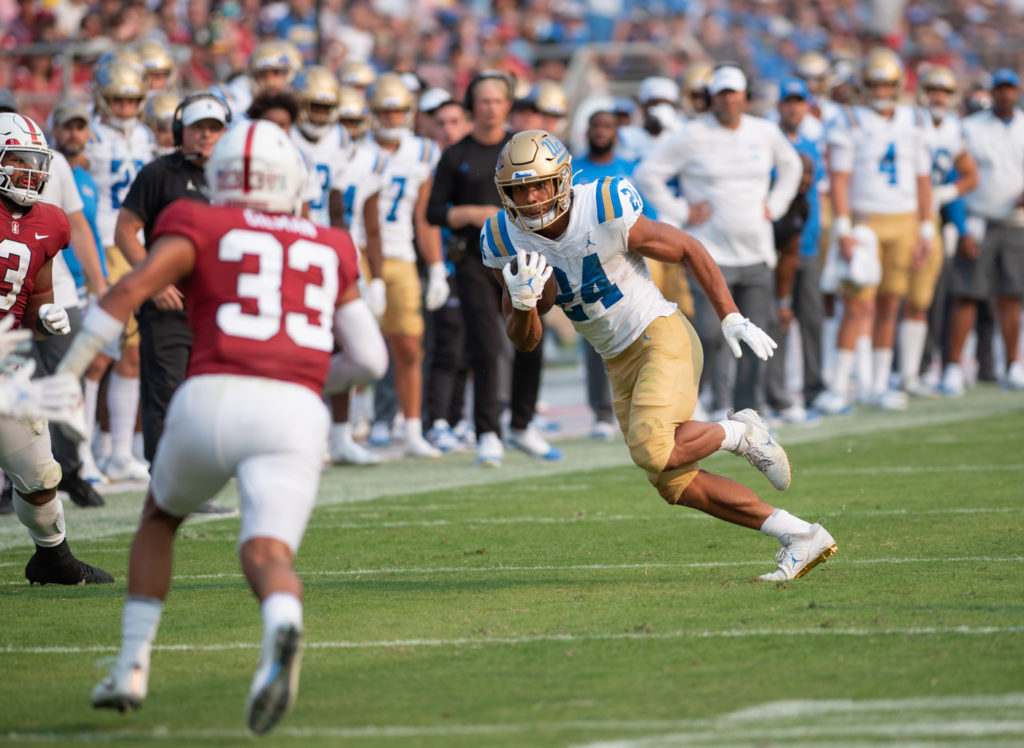 Charbonnet clocked 118 rushing yards over 23 attempts.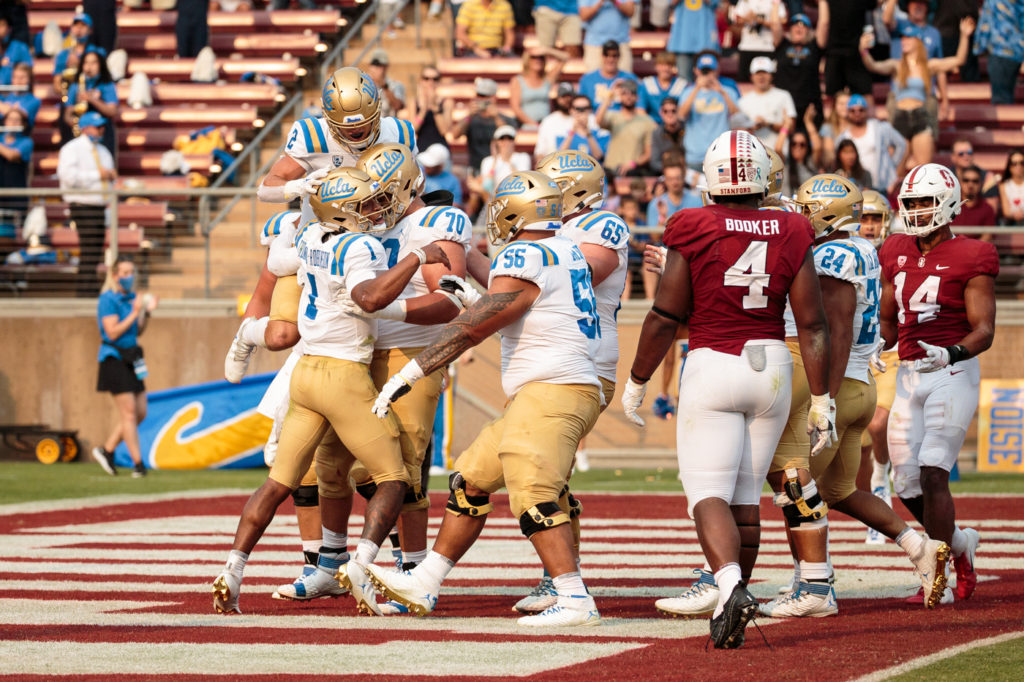 The Bruins celebrate after a touchdown by Thompson-Robinson in the final seconds of the first half.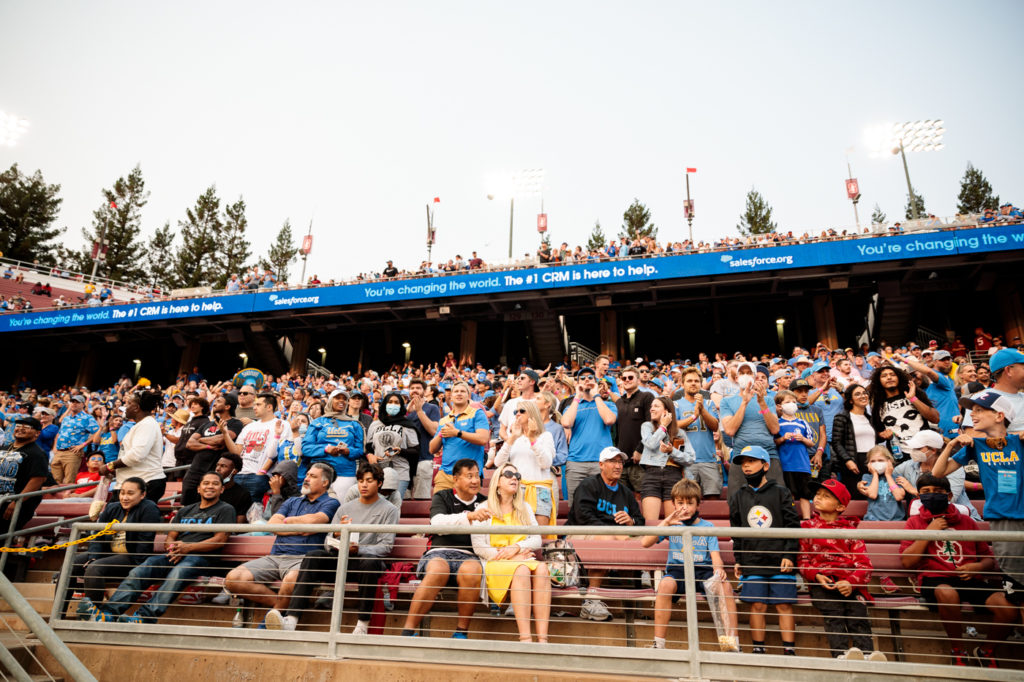 UCLA fans cheer the Bruins on from the stands.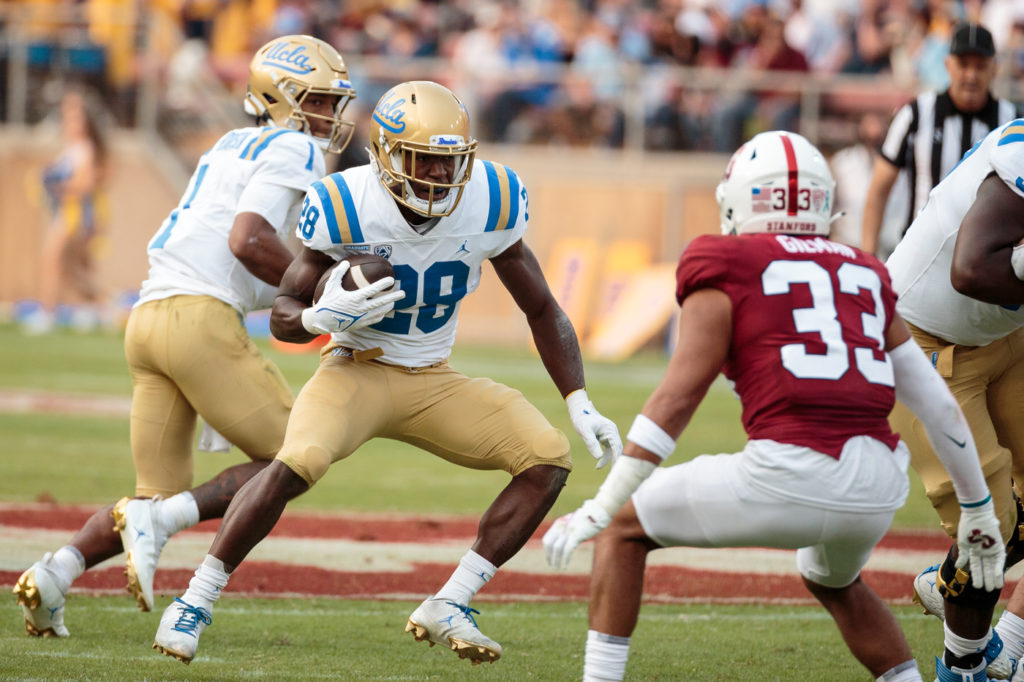 Redshirt senior running back Brittain Brown sizes up Stanford safety Alaka'i Gilman.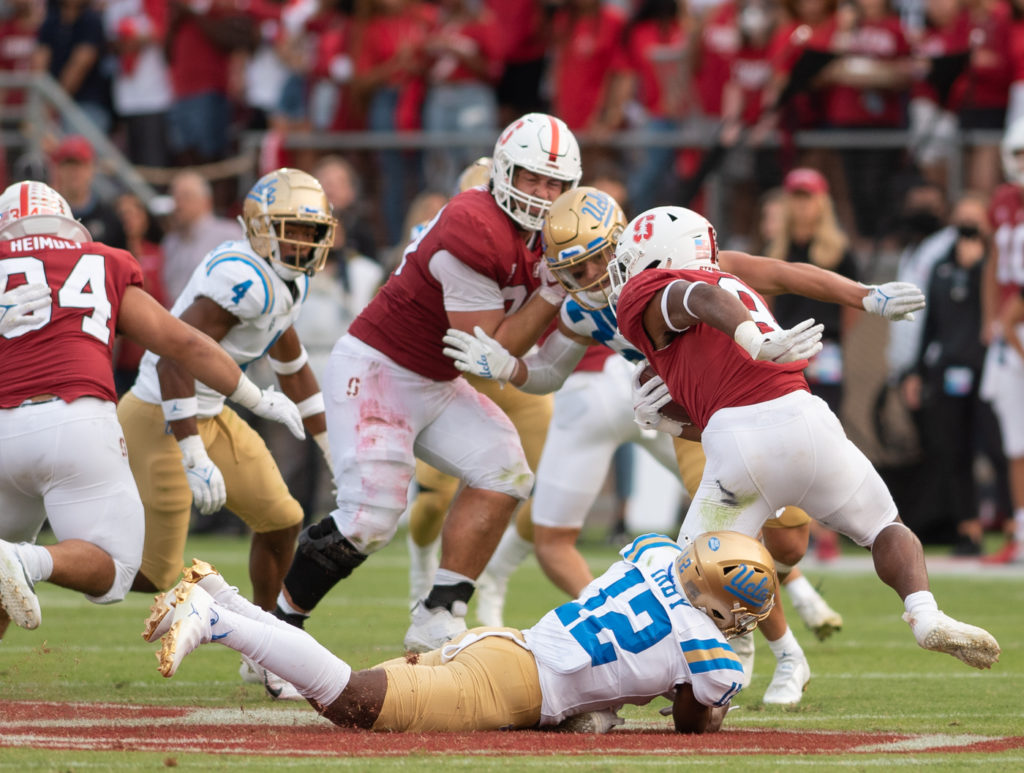 Redshirt junior defensive back Martell Irby tackles Stanford running back Nathaniel Peat.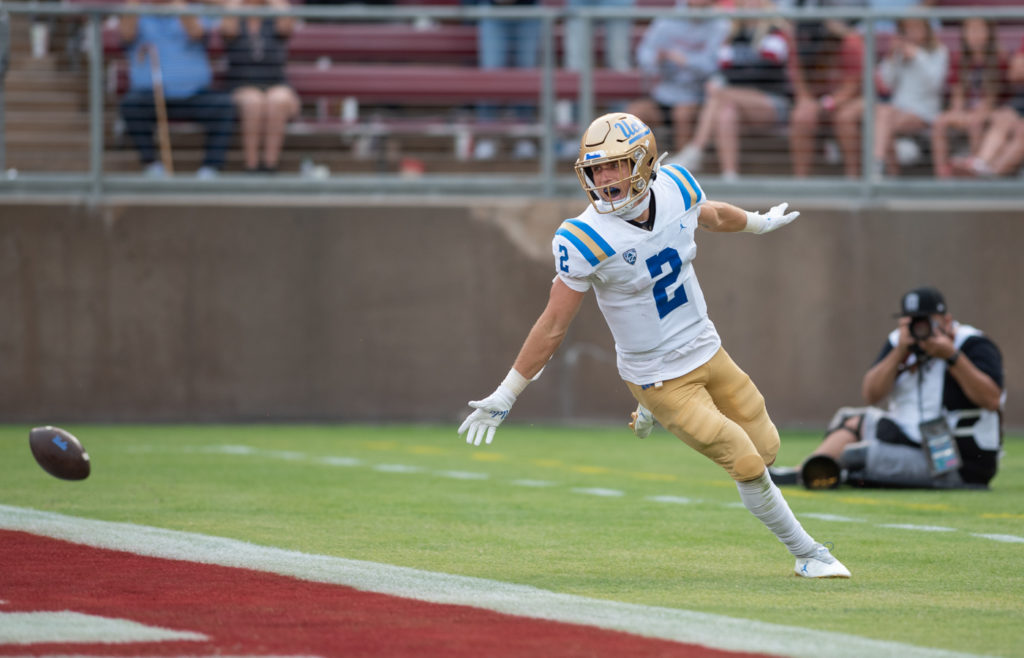 Philips celebrates after he soars into the end zone for a 75-yard touchdown.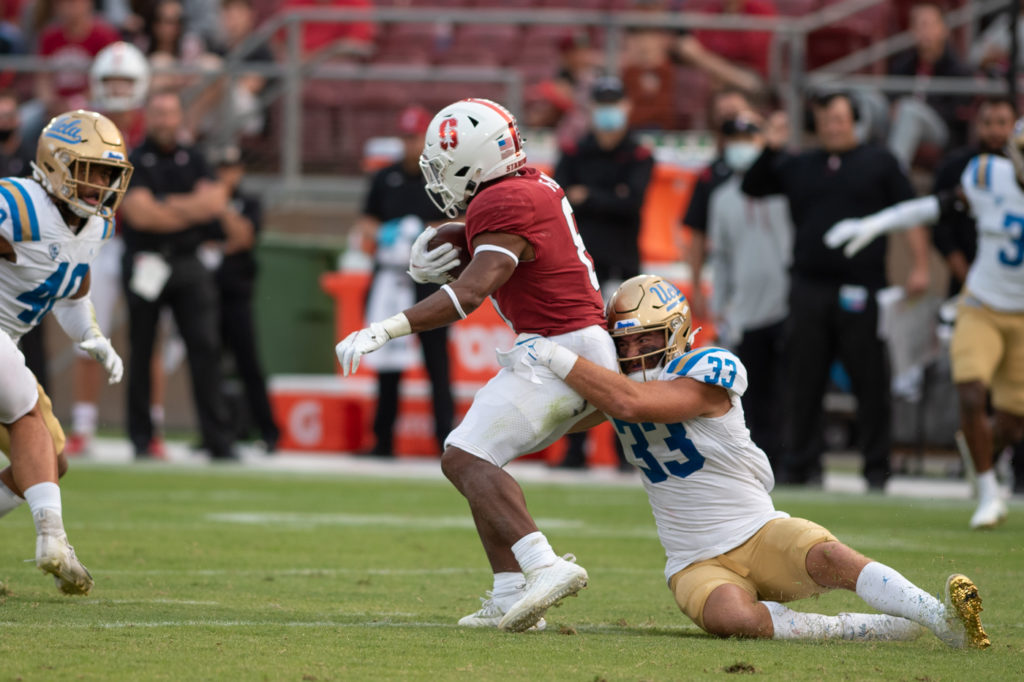 Senior linebacker Bo Calvert concentrates as he tackles Peat.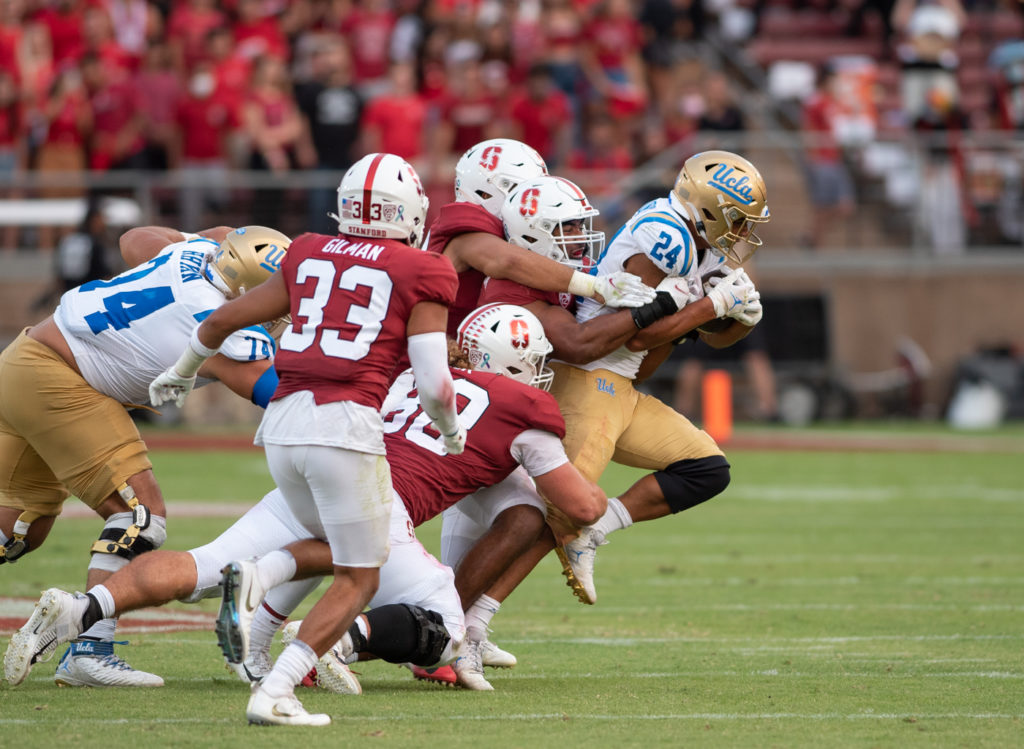 Charbonnet powers through four Stanford defenders.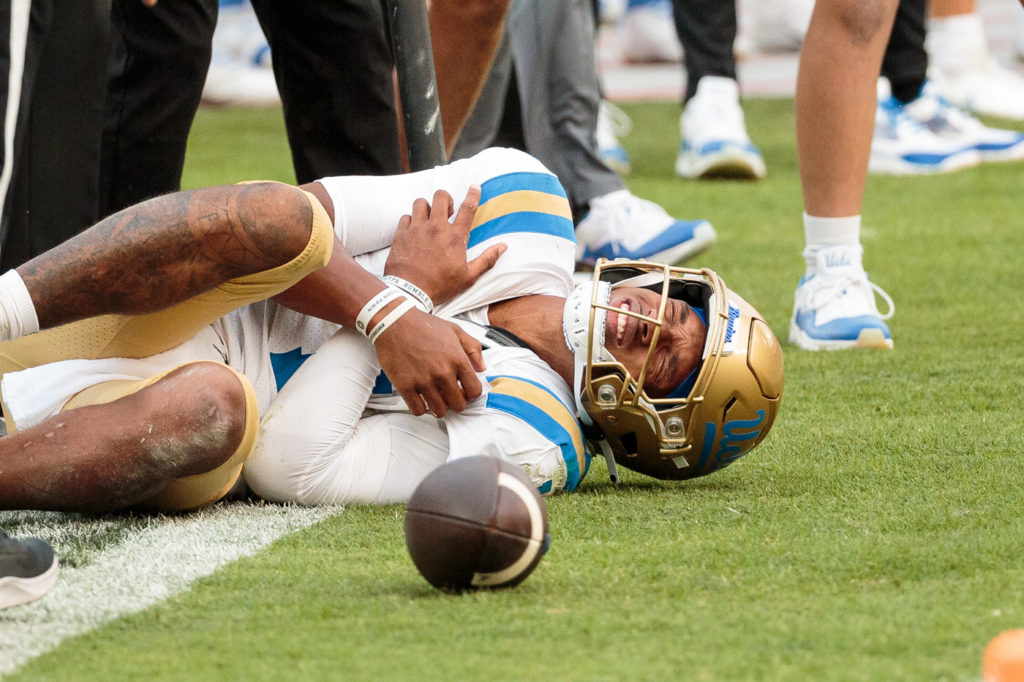 Thompson-Robinson lies on the sideline in pain after a tackle by Gilman. Redshirt freshman quarterback Ethan Garbers took over a single play while Thompson-Robinson recovered before the final scoring play of the game.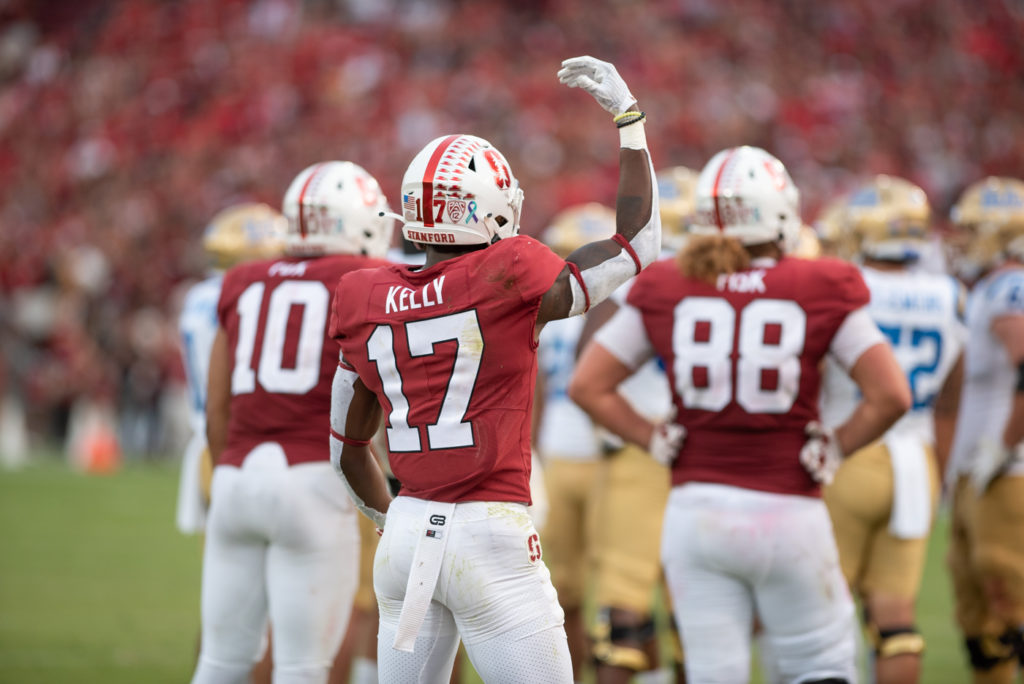 Stanford junior cornerback Kyu Blu Kelly energizes the Cardinal crowd as the Bruins' offense approaches the end zone.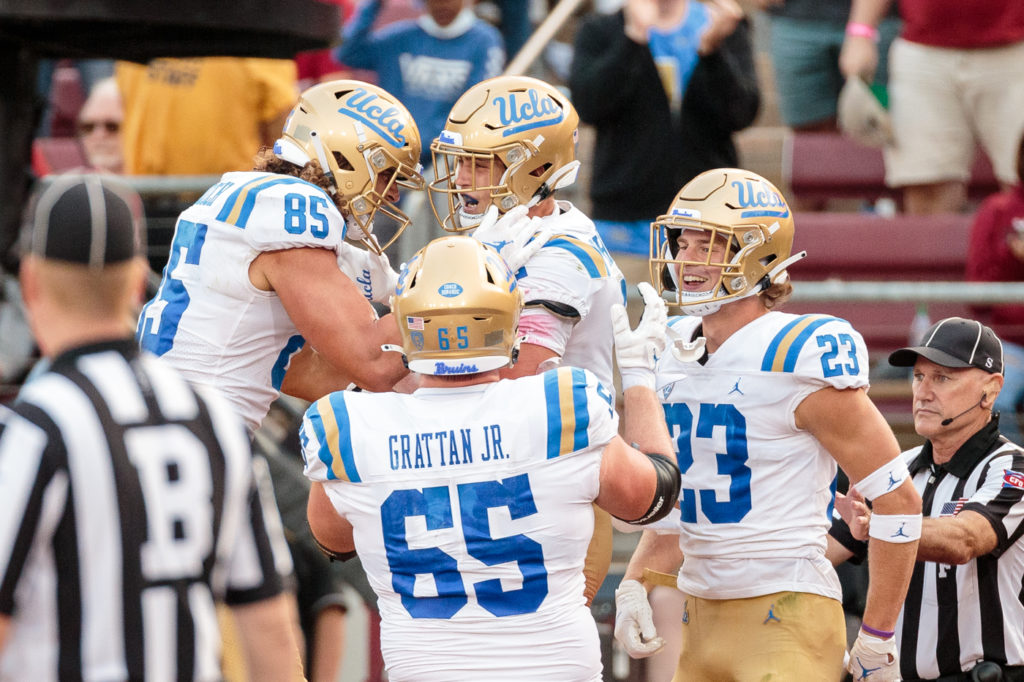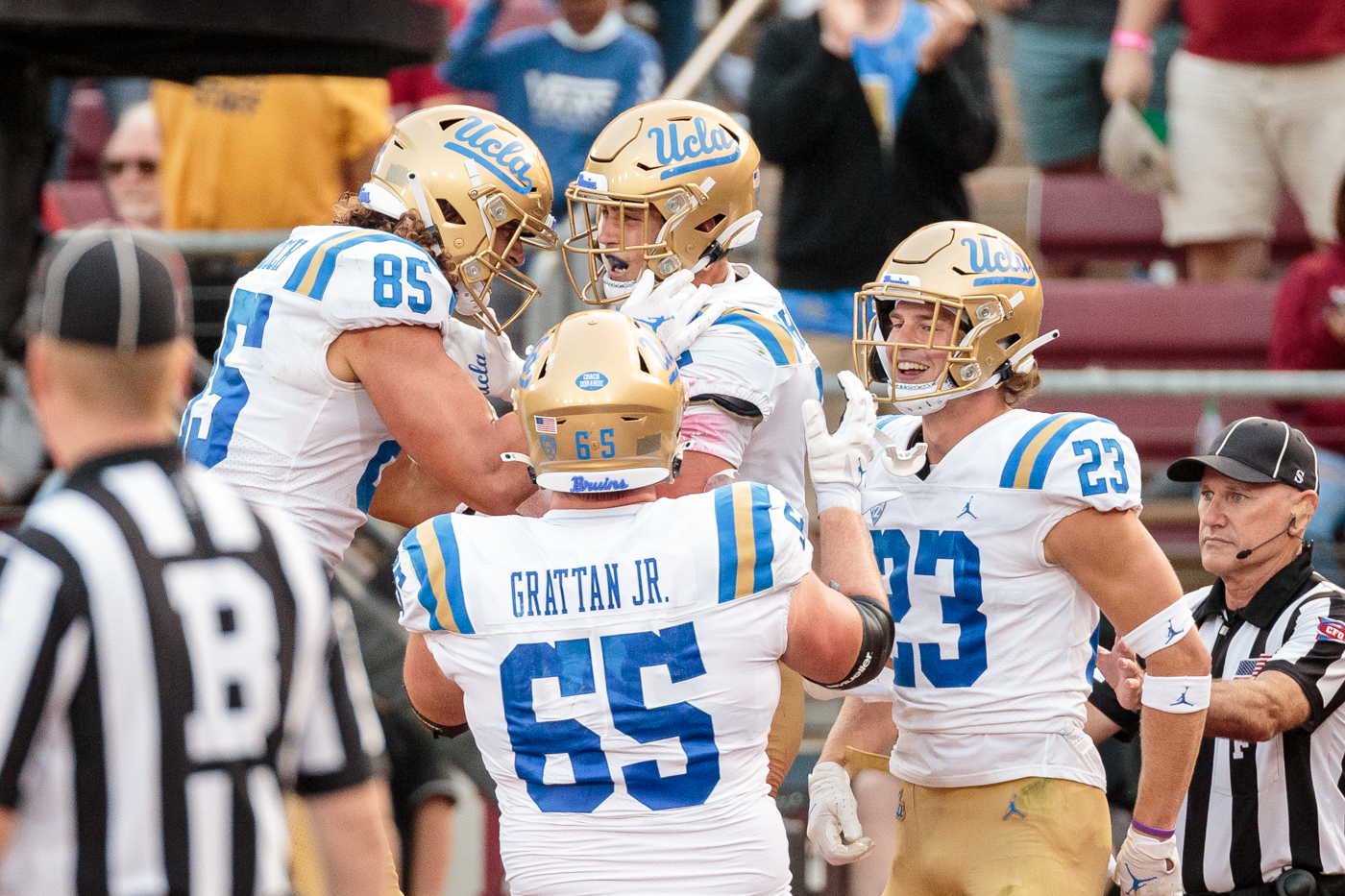 The Bruins celebrate their final touchdown of the day, bringing the score to 35-24 and sealing their victory over the Cardinal.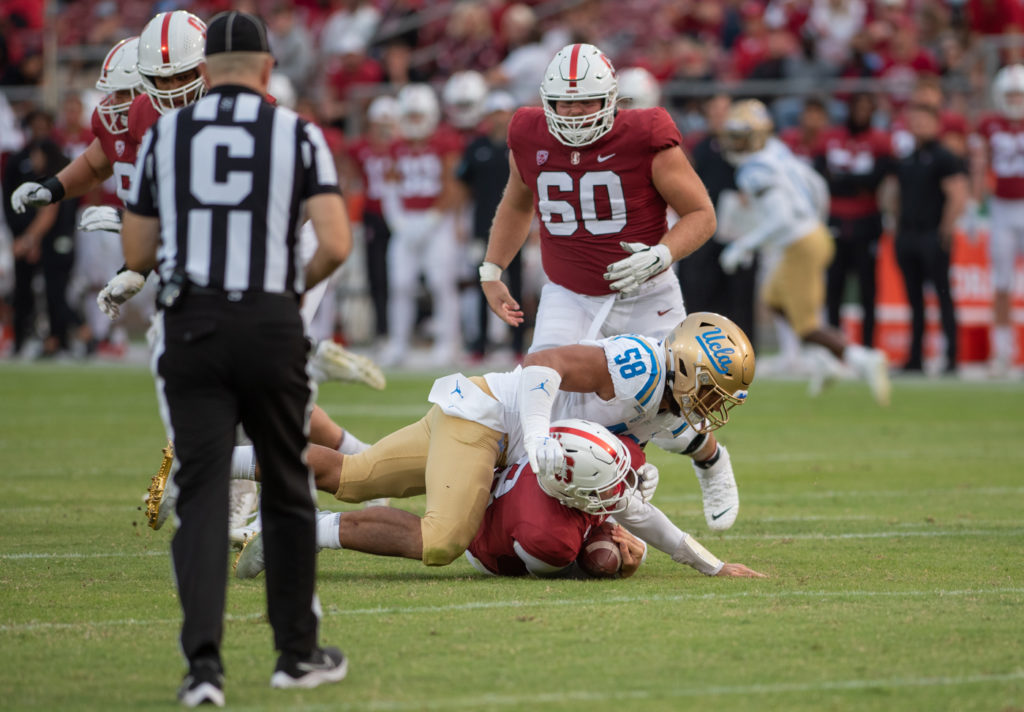 Jackson sacks McKee in Stanford's final drive of the game.