This post was updated Oct. 3 at 8:50 p.m.
Editor's note: Editorials are intended to serve as the jumping-off point, not the conclusion, to discussion. As part of the Daily Bruin's commitment to its readers, the board hopes to present a responsible and clear analysis of relevant events and news items affecting the lives of those we serve, but our editorials are not representative of the Daily Bruin's views on issues as a whole. We encourage all readers to reach out to our board members and to respond to our editorials.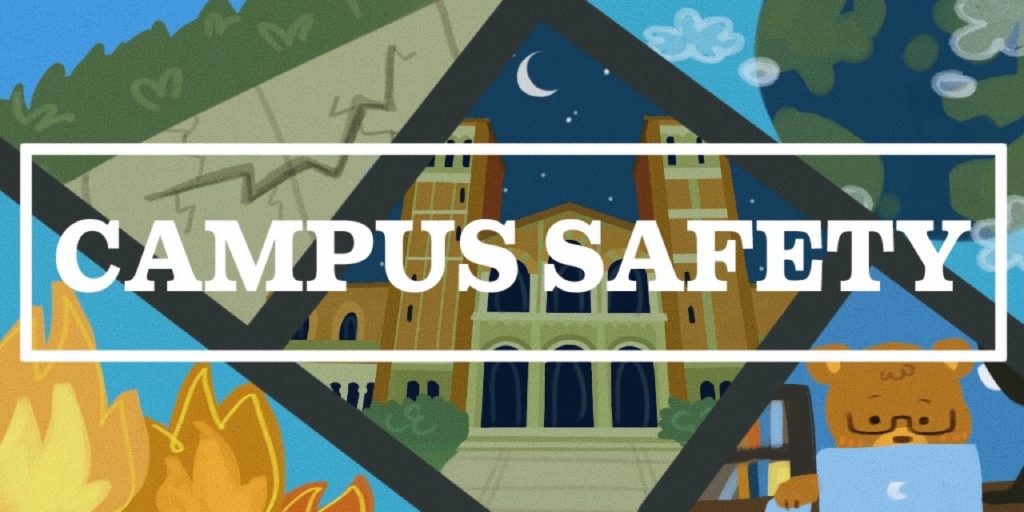 UCLA's campus is almost 100 years old and with old age comes problems. In the face of an ever-changing world, the editorial board examines what the university can do to keep Bruins safe from a torrent of dangers, whether they be natural or man-made.
To say that the past year has tested everyone's mental health would be an understatement.
Returning to campus from the comfort of their homes is a drastic change for many Bruins – and while physical health and safety are crucial amid the COVID-19 pandemic, students' mental health is just as important.
UCLA Counseling and Psychological Services needs to provide more accessible and inclusive mental health services to accommodate its diverse student body.
CAPS currently provides specialty services for seven student groups: students with ADHD, students with eating disorders, international students, LGBTQ+ students, transgender students, underrepresented students and undocumented students.
It is past time, however, that CAPS expands its resources to additional student groups that deserve equal attention. As the primary mental health resource center for a campus of more than 40,000 students, CAPS has a responsibility to dedicate money and staff to ensure all are served.
We may be nearing the end of the pandemic, but we certainly are not yet out of the woods.
Los Angeles County's homelessness rate is projected to rise by 84% over the next four years, affecting college students and older adults alike. According to a 2020 report, 5% of students across the University of California already experience homelessness. That number is likely far higher after more than 18 months of a financially devastating pandemic.
Mental health services are paramount.
Simone Biles' experience in the Tokyo Olympics also shed light on athletes' mental health. UCLA sports teams are massively popular and successful, but high performance can come with a great emotional toll. UCLA would do well to cater to student-athletes before the pressure to perform well leads to serious consequences.
Foster youth should have access to specialized services as well. LA County is home to around 33,000 foster children who may have experienced neglect, abandonment or abuse. Around 350 former foster youth attend UCLA. For those who have not had the privilege of living in a stable environment, returning to campus can pose unique challenges.
Not to mention, recent challenges to the Deferred Action for Childhood Arrivals program have undoubtedly placed stress on Bruins who are DACA recipients. CAPS offers services to the university's undocumented population, but DACA recipients make up less than 50% of undocumented students across the nation. They are a small subset that deserves resources of their own.
And the list doesn't stop there.
CAPS has a mission to ensure the mental well-being of Bruins – and it should start by recognizing the difference in student needs and accommodating each group accordingly so no one falls through the cracks.
In addition, CAPS should improve its accessibility for individuals whose communities still stigmatize mental illness.
Studies by UCLA researchers found that many adults in Latino and Asian American communities across California were less likely to say they needed mental health services, despite being aware of experiencing psychological or emotional distress.
The studies found that while around 20% of Latinos and 18% of Asian Americans recognize their mental health issues, only 17% of Latinos and 14% of Asian Americans reported needing professional help. Researchers attributed the gap partially to barriers to mental health resources, cultural stigma and a lack of diversity in the field of mental health.
Improving accessibility also means CAPS must continue developing new methods of providing care. CAPS should continue to make telehealth options available and robust as well as other discrete forms of care that may be useful to different students – such as a messaging option.
Providing services will never be enough for communities that may still feel stigmatized for seeking help. Instead, CAPS needs to actively reach out.
Knowing that UCLA is there for them can guide many Bruins through a challenging transition.
It's up to CAPS to step up and offer that helping hand.