Correction: The original version of a photo caption in this article misspelled Jan Kim Lim's name.
This post was updated August 19 at 10:57 p.m.
A new season of UCLA Athletics is fast approaching, bringing with it a brand new crop of Bruin freshmen. Will another UCLA gymnast take home Pac-12 Freshman of the Year honors, or will a UCLA women's basketball commit bring the Bruins back to glory? The Daily Bruin Sports editors debate which incoming UCLA freshman will be the most intriguing to watch in the 2022-2023 season.
Selena Harris, gymnastics
Sam Settleman, Sports editor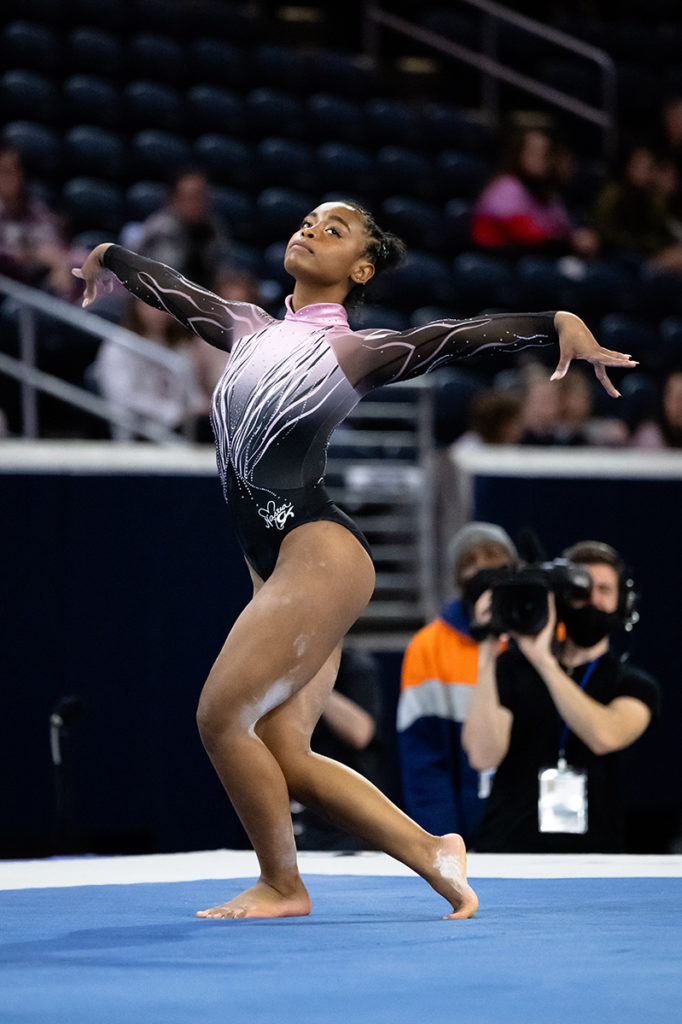 Selena Harris doesn't have an Olympic medal hanging on her wall.
In fact, she doesn't even compete at the elite level anymore.
But there's a reason the UCLA gymnastics incoming freshman is the No. 1-ranked recruit in the nation. There's no doubt Harris will be a game changer for the Bruins from day one.
Much like Katelyn Ohashi, Nia Dennis, Norah Flatley and other Bruin legends, Harris tried her hand at elite gymnastics before ultimately dropping back down to Level 10 in hopes of extending her career through college and avoiding early retirement.
That dream came true in March 2021 when Harris officially committed to UCLA, but not before she took home multiple medals in Level 10 competition.
Harris became the Nevada state and Region 1 all-around champion in 2019 and earned silver on vault and bars at nationals later that year. In 2020, she qualified for her first Nastia Liukin Cup, an event she returned to in February of this year, and placed first on the uneven bars and fourth in the all-around.
Just like rising junior Chae Campbell did for the Bruins as a freshman in 2021, Harris will be able to contribute on all four events as soon as she steps foot in Westwood. Her vast Level 10 experience will allow her to make a seamless transition into the world of collegiate gymnastics.
Harris also brings exactly what the Bruins need – a Yurchenko 1.5 on vault that is bound to earn a few perfect 10s in her career and a prowess on bars that will be sure to stabilize a UCLA bars rotation that struggled a season ago.
Whether it's on vault, bars or all four events, the top recruit in the country will certainly be turning heads in Pauley Pavilion in 2023.
Amari Bailey, men's basketball
Lauryn Wang, assistant Sports editor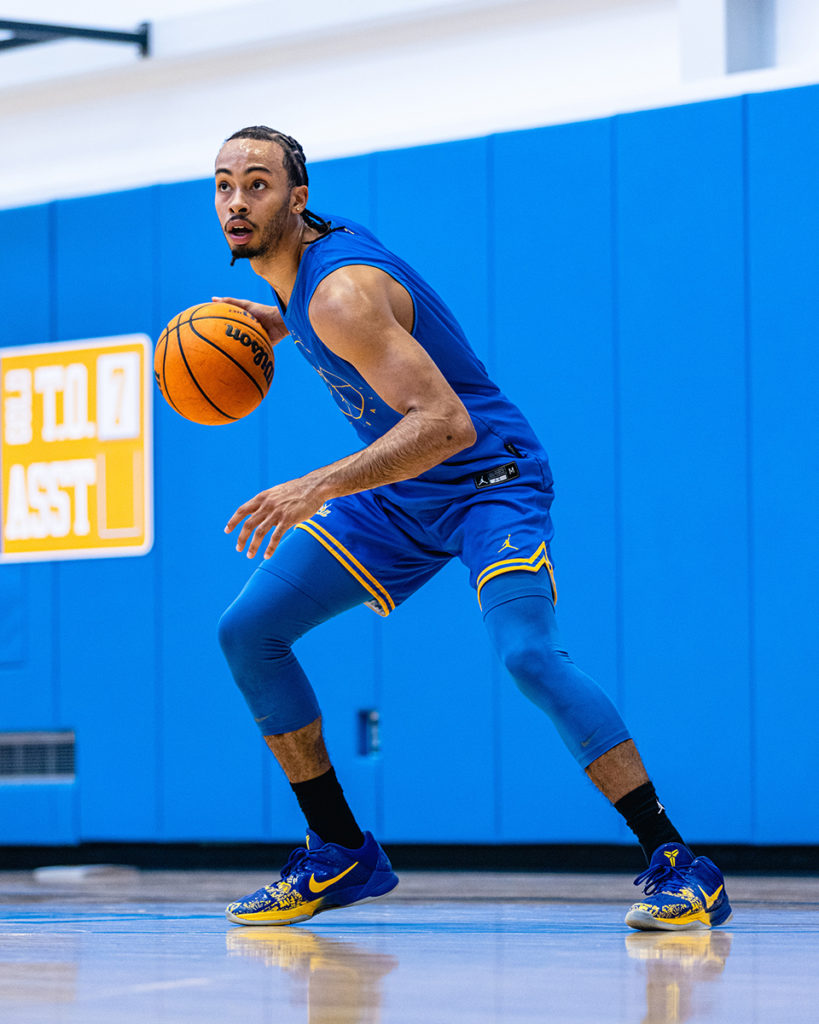 Amari Bailey was quick to quell the rumors.
"No, sir" was the five-star UCLA men's basketball recruit's swift declaration when asked whether he was entertaining any other options besides becoming a Bruin.
Four months later, Bailey has arrived in Westwood along with two other freshmen recruits – five-star center Adem Bona and four-star guard Dylan Andrews – to begin summer training.
The McDonald's All-American and No. 7 overall recruit in the nation could have easily joined 2020 five-star recruit Daishen Nix in decommitting from UCLA to join the NBA G League. Nevertheless, Bailey chose to remain committed to the Bruins' program despite the other professional pathways appearing in his periphery.
The big question mark surrounds how coach Mick Cronin will manage his rotations, with Bailey's integration into the Bruins' lineup critical to the guard's own minutes and success. Last year, Cronin was partial to his veteran players over another five-star recruit, then-freshman guard/forward Peyton Watson. Yet, following a lone season at UCLA, Watson is headed to the Denver Nuggets after being drafted No. 30 overall in the 2022 NBA Draft in June.
But this year looks markedly different from last year, which saw all five starters from the 2021 Final Four team return to Westwood for another season. Forward Cody Riley, center Myles Johnson and guards Johnny Juzang and Jules Bernard have all since departed, leaving Cronin to rely on the veteran leadership of rising redshirt senior point guard Tyger Campbell and rising senior guard/forward Jaime Jaquez Jr.
While Cronin doesn't lead a program that typically churns out one-and-done stars, Bailey will benefit from this stripped-down roster and most likely achieve more minutes than the 12.6 per game Watson was afforded last year.
Considering Watson managed a first-round pick and Bailey is projected at No. 10 overall according to NBC's 2023 NBA Mock Draft, this season is ripe with opportunity for the guard to capitalize on his potential, prove himself to Cronin and the nation, and ultimately hear his name called even earlier on draft night.
But first, Bailey has business to commence in Westwood.
Kiki Rice, women's basketball
Grace Whitaker, assistant Sports editor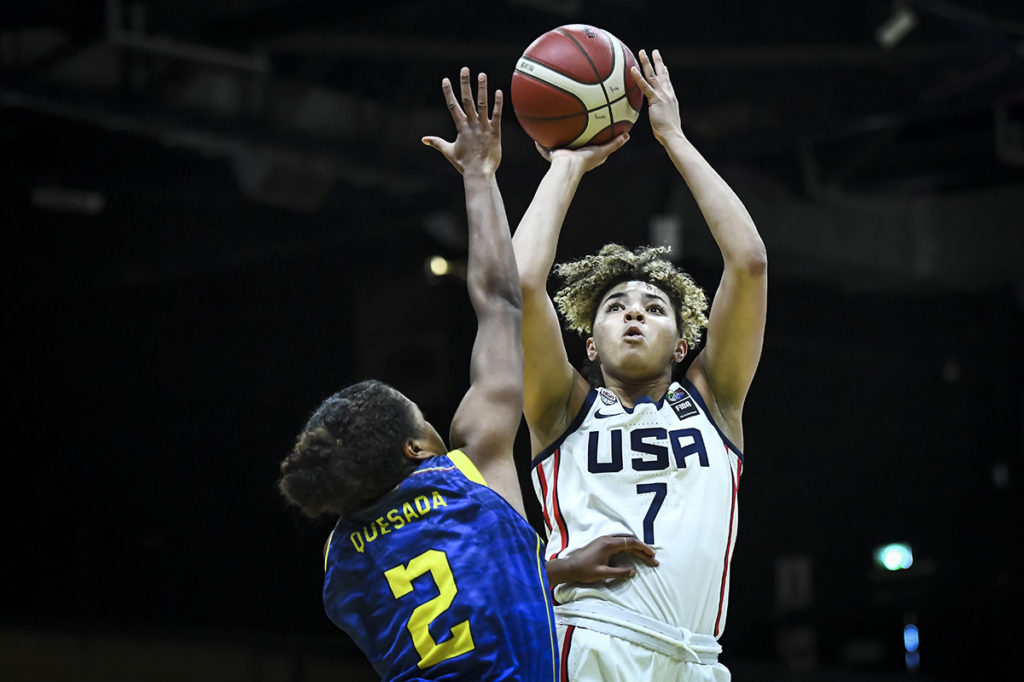 A week into her time in Westwood, Kiki Rice has already broken two school records.
Rice is not only the top-ranked women's basketball recruit to ever come to UCLA, but she is also the first Gatorade National Female Athlete of the Year to go on and play for the Bruins.
If this is any indication of the guard's leadership talents, the Bruins' upcoming season will be anything but ordinary.
The No. 2 recruit in the class of 2022 currently holds the coveted Gatorade accolade, gold medals from the 2022 FIBA 3×3 U18 World Cup and the 2019 FIBA Americas U16 Championship, and the co-MVP title of the McDonald's All-American game that she shares with fellow incoming Bruin freshman, Gabriela Jaquez.
In addition to her 2022 Female Athlete of the Year award, Rice holds five other Gatorade titles, including 2021-2022 National Girls Basketball Player of the Year and four different District of Columbia Girls Basketball and Girls Soccer Player of the Year accolades.
On the court, Rice's statistics are unmatched. She finished high school with an average of 20.8 points, 9.1 rebounds, 5.5 assists and 2.4 steals per game.
Rice brings high-caliber talent as well as countless titles and awards. Most notably in her high school years, Rice was able to turn a run-of-the-mill program into the top-ranked high school girls basketball program in the nation.
UCLA's 2021-2022 season, on the other hand, did not end in a championship or national acclaim. The Bruins finished with a .500 record in the Pac-12 and fell short of receiving a March Madness bid for the first time since 2015.
The first dilemma in the new season coach Cori Close faces will be how Rice fits into the Bruin puzzle. The guard rotation already features rising senior guard Charisma Osborne, who is last year's No. 3 scorer in the Pac-12, graduate student guard Gina Conti and six other returning players with at least a year of experience.
However, if Rice's high school career is any indication, she has experience with turning high-potential teams into championship-winning programs.
Rice's talents could be just the thing the Bruins need to hang their first banner in Pauley Pavilion since 1978.
Anne Christine Lutkemeyer, women's tennis
Amy Ionescu, assistant Sports editor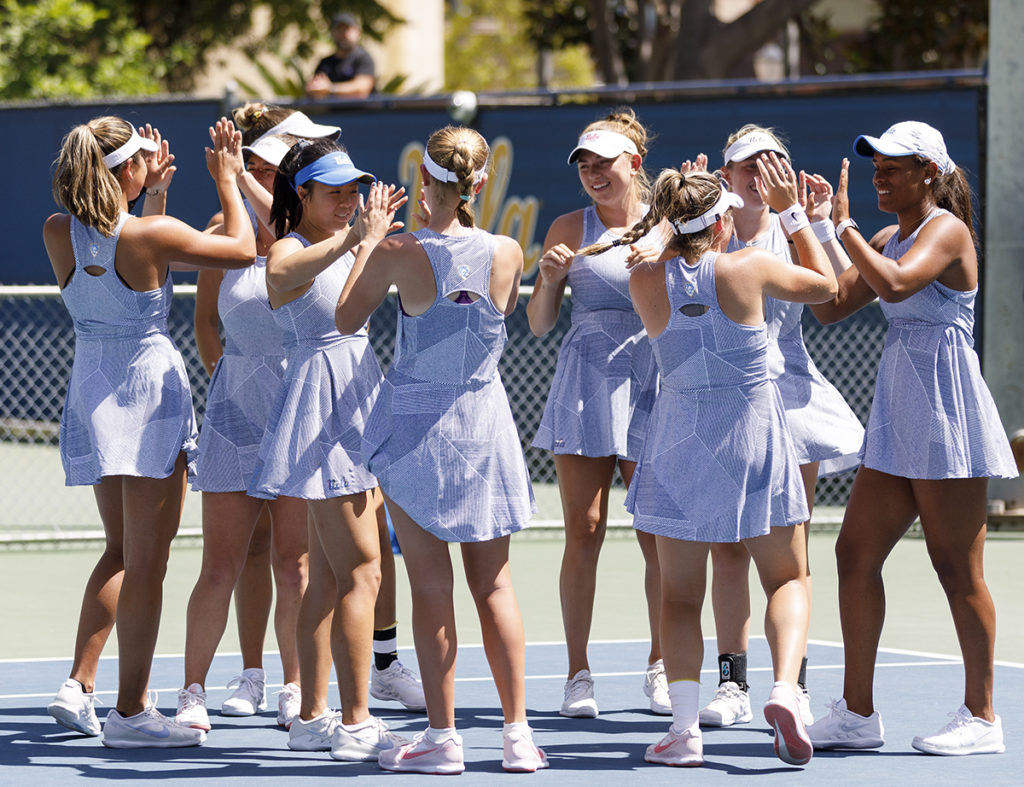 Anne Christine Lutkemeyer might look like most other incoming UCLA athletes.
She's a top-ranked recruit, tournament champion and California native.
But the incoming Bruin stands apart as the undoubted X factor for UCLA women's tennis this upcoming season.
Last year, the team had its worst regular-season showing since 2017 and was unable to crack past the second round of the NCAA championships. With a young team – including three blue-chip freshmen recruits – UCLA women's tennis failed to initiate a deep NCAA tournament run.
Additionally, the Bruins are losing their highest-ranked singles player from last season, Abbey Forbes, to North Carolina. Over the course of her junior season, Forbes amassed a 14-5 record in singles play alongside hitting a season-high doubles ranking of No. 23 with her rising sophomore partner Ava Catanzarite to lead the Bruins in the No. 1 spot for the majority of her three years in Westwood.
Fortunately, the future Bruin Lutkemeyer also totes many of the same accolades as the former Bruin Forbes.
Both Forbes and Lutkemeyer were ranked as high as No. 3 in their respective recruiting years, drawing similar results in USTA tournaments only three years apart.
In 2019, Lutkemeyer seized two Girls' 18 singles crowns at the USTA SoCal Final 8 Junior Masters Championships Invitational and the Woody Hunt South Bay Junior Tournament. That same year, the blue chip also nabbed a doubles title at the Los Caballeros Junior Tournament.
With Lutkemeyer on the roster, UCLA can look to expand upon a now-veteran squad and attempt to regain traction coming into the 2022-2023 season.
Taylor Tinsley, softball
Jack Nelson, assistant Sports editor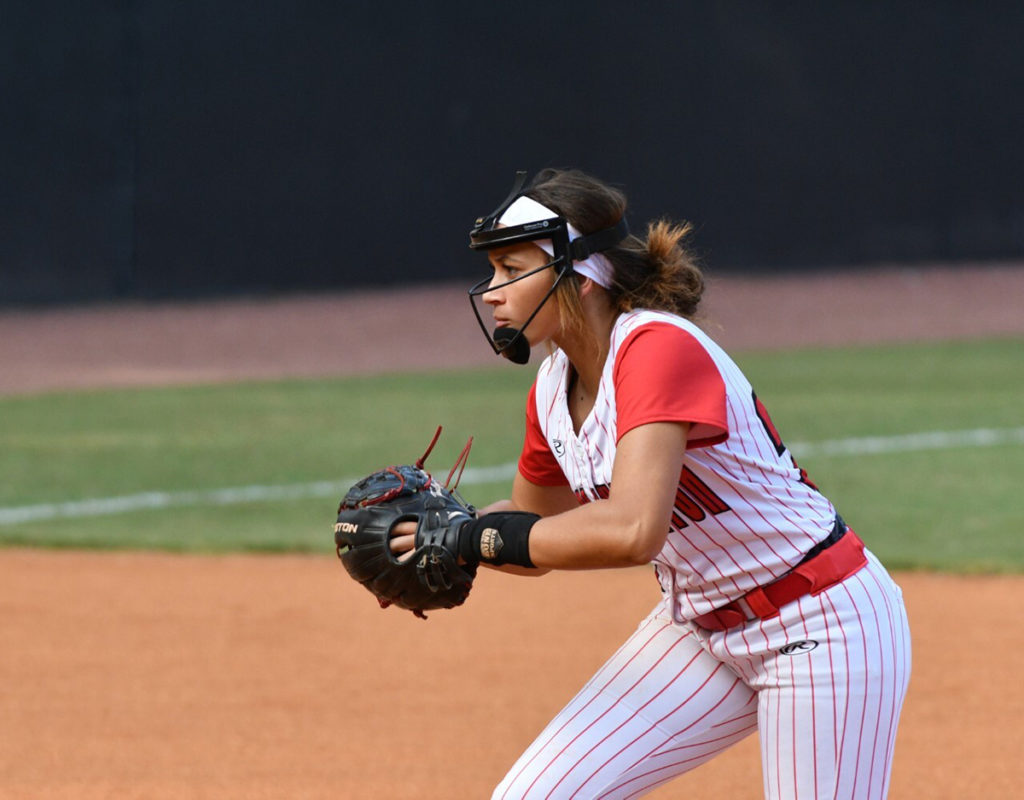 Two of the past three Pac-12 Pitchers of the Year have been Bruins.
Boasting a star caliber not unlike her predecessors, Taylor Tinsley might not take long to join that club.
As the No. 1-ranked pitching recruit in the nation and the top-ranked recruit in UCLA softball's recruiting class of 2022, Tinsley headlines the incoming crop of freshmen for the blue and gold. She joins a program that produced the 2019 and 2022 Pac-12 Pitchers of the Year in former Bruin Rachel Garcia and rising redshirt senior pitcher/first baseman Megan Faraimo, and she has what it takes to be the next Bruin to sit on that throne.
Hailing from Lawrenceville, Georgia, the graduate of George Walton Academy arrives in Westwood fresh off a season that ended in glory. Tinsley led the Bulldogs to the Region 8-A Private championship in her senior campaign with a 10-3 record, 0.96 ERA and 192 strikeouts – good for the third Class-A Private First Team All-State honors of her high school career.
Across four seasons and 449.2 innings in the circle for the Bulldogs, Tinsley built a 49-18 record with an 0.72 ERA and 842 strikeouts. Her ERA shrunk each season from 2018 to 2020, and her best showing came as a junior when she rode 13 wins, 226 strikeouts and a 0.28 ERA to the Walton Tribune's Athlete of the Year award.
The Bruins need an injection of young talent and depth into their pitching staff, and Tinsley brings both of the above and then some.
In UCLA's attempt to return to the finals of the Women's College World Series for the first time since 2019, the Bruins got a step closer this past season than they did in 2021. But after ceding four runs in their first three contests of the WCWS, Bruin pitchers inexplicably gave up 15 to the Oklahoma Sooners one win short of the finals.
UCLA's pitching staff lost one of its top options in Holly Azevedo when she graduated in the spring and will be led by a trio of Bruins all in their final year of eligibility in 2023.
Veteran leadership will be at the forefront of the effort to take down the goliath that is Oklahoma softball but should Tinsley get the opportunity, Bruin fans can expect more than just a few flashes of brilliance in her first season donning the blue and gold.
Finn McIlroy, baseball and men's water polo
Joseph Crosby, assistant Sports editor

Finn McIlroy isn't settling for one sport.
Instead, the incoming freshman will be displaying his talents in both fall and spring as part of UCLA's men's water polo and baseball.
McIlroy may not be the top-ranked recruit like Selena Harris or the Gatorade Athlete of the Year like Kiki Rice, but being a two-sport athlete is intriguing in its own right – especially when he plays one sport on land and the other in the water.
In addition to playing attacker in the pool, UCLA's newest dual athlete was recruited for his talents on the mound, even after hitting .281 with three homers at the plate in his senior season.
Standing at 6 feet 6 inches, McIlroy ranked No. 19 among right-handed pitchers and No. 48 overall in the state of California for high school prospects. The Carlsbad, California, native tops out at 97 miles per hour on his fastball while also displaying a talent for tunneling his pitches, per coach John Savage.
McIlroy said the similarities of throwing in both water polo and pitching drew him to the pool when he was young. In his senior season, McIlroy received CIF All Coastal League Second Team honors. However, his prowess in the pool was not limited to Carlsbad High School's varsity team, as he was also an attacker on the 2019-2020 USA Men's Cadet National Team.
With another season rapidly approaching, McIlroy will be a skilled addition to a men's water polo team that reached the NCAA semifinals last season. Additionally, his abilities on the mound should bolster a pitching staff that suffered a swath of injuries and help the Bruins reach the NCAA Super Regionals for the first time since 2019.
With a new crop of freshmen set to take the stage in the fall, the Bruin faithful will have double the chances to witness McIlroy's widespread talents.