Arturo O'Farrill is transcending musical borders.
On Monday, the Afro-Latin Jazz Orchestra founder and associate dean of diversity, equity and inclusion at the Herb Alpert School of Music will be joining the Conga Patria Son Jarocho Collective to perform music from "Fandango at the Wall in New York" at Schoenberg Hall following a documentary screening about recording a live record at the United States-Mexico border. Winning Best Latin Jazz Album at the 65th Annual Grammy Awards, the album is the fourth installment in an ongoing multimedia project that highlights son jarocho, a style of folk music that combines African, Indigenous and Spanish instrumentals.
O'Farrill and Rafi Malkiel, a trombonist in the Afro-Latin Jazz Orchestra, spoke with the Daily Bruin's Sanjana Chadive about how their personal experiences shaped "Fandango at the Wall in New York" and the cultural impact of the music.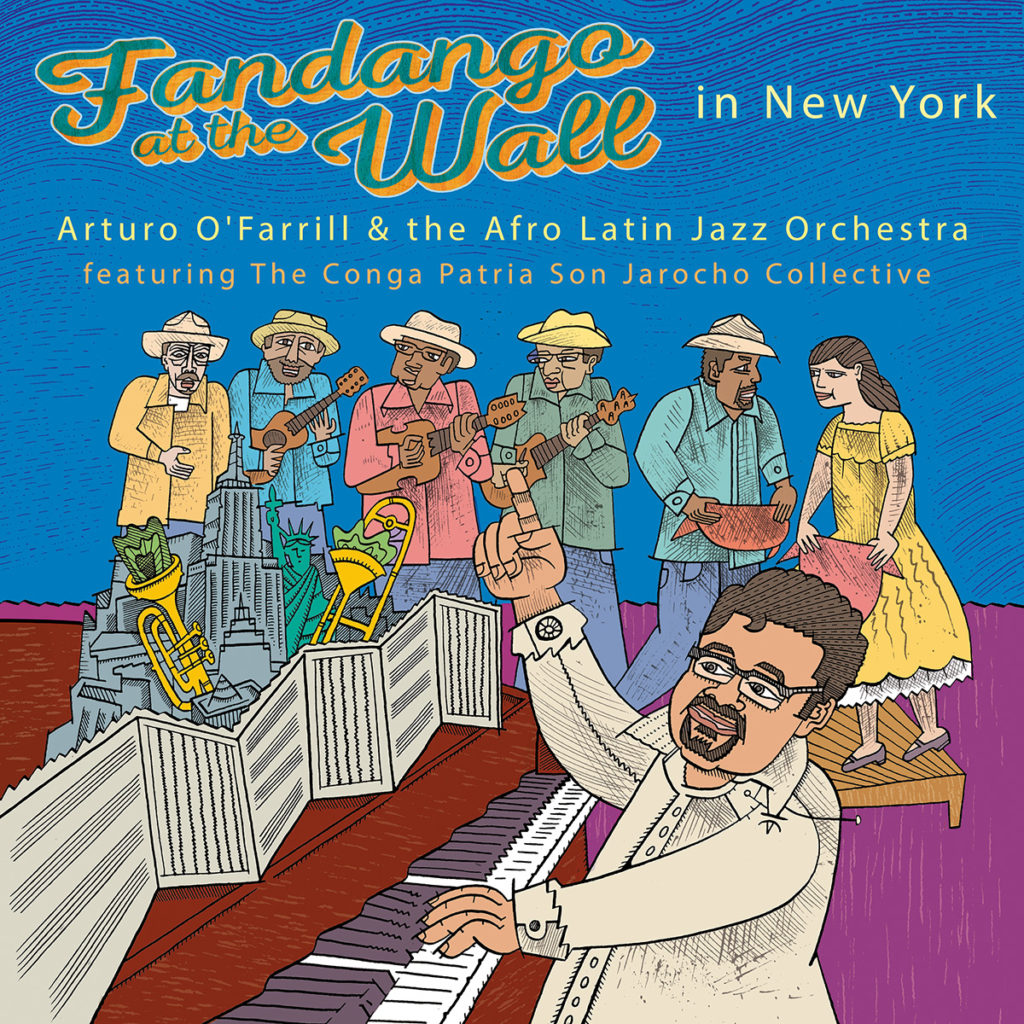 This interview has been edited for length and clarity.
[Related: Grammy Awards 2022]
Daily Bruin: How did your previous music experiences and personal background influence the making of "Fandango at the Wall in New York?"
Arturo O'Farrill: I'm a classically trained Cuban, German and Irish jazz musician with a proclivity toward the avant-garde, so I don't see any division. For me, music is a continuum. So when I program activities for the Afro-Latin Jazz Orchestra, it goes in any way (and) we go in any number of directions. It could be son jarocho music, as you see with this project. It could be reggaeton jazz. Music is an ongoing conversation with many people invited to the table. The whole point of life is to expand your horizons by embracing that which is unfamiliar to you.
DB: What was the overall energy of the performance?
Rafi Malkiel: The audience loved it. There's a really nice quality to the sound of a son jarocho musician. It's very authentic. It's very real. It's very pure and very beautiful. There's the flavors and the power of the big band. The energy was so amazing. I remember jamming with these guys backstage the whole time with our guests.
[Related: Grammys 2023 Q&A: Grammy-nominated alumnus explores digital art, musical depth with 3D box set]
DB: How do the sound and instrumentation align with the emotional themes of "Fandango at the Wall in New York"?
AO: There is this particular sparkle to seven, eight, nine, 10 guitars playing at the same time. It's kind of emotional, and it is a very joyful thing. When you hear it, it's quite astonishing. It sparkles with music and sparkles, and when you mix it with a traditional big band, brass and percussion from Cuba and Puerto Rico, it amplifies, and so all these things again come together to amplify cultural commingling. That to me just feels like life.
I can't help but feel extraordinary happiness when I hear the sound of Africa in Europe and the New World and the Indigenous world and the Middle Eastern world all come together, and it's very emotional for me. I get very emotional because I think these things are important to the future. The planet is increasingly becoming global and changing and dynamic, and we need to embrace it. We need to embrace the change that is coming to the world.