This post was updated June 5 at 3:00 p.m.
From the captivating political intrigue to the unforeseeable twists, "A Song of Ice and Fire" has cemented itself as one of the most memorable works of fantasy literature. However, the real-life history it's based on is equally, if not more, fascinating. In "Tales of the Throne," columnist Sanjana Chadive time travels to the medieval world to explore the events and personalities that inspired George R.R. Martin's magnum opus.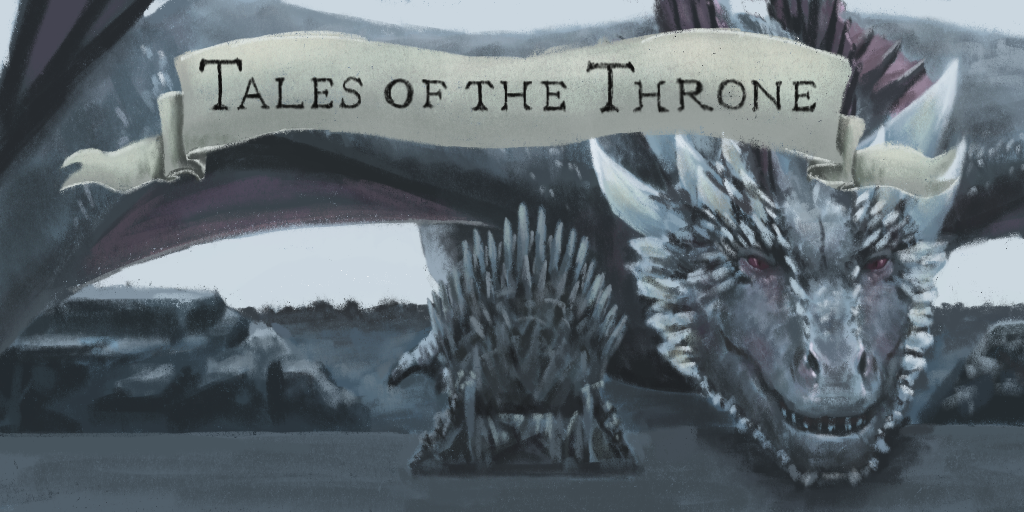 Even fire-breathing dragons aren't enough for a woman to earn respect in Westeros.
This post was updated May 31 at 9:43 p.m.
Since the publication of "A Game of Thrones" in 1996, George R.R. Martin has received acclaim for his characterization of the female characters in his world – many of which have historical counterparts. Such praise can be attributed to Martin's willingness to depict them as flawed and nuanced individuals, said third-year communication and economics student Sara Lehman.
"Historically, a lot of times women are only seen as love interests or people needing to be saved," Lehman said. "So getting to see women for who they actually are, as real people with motivations and goals and abilities, the ability to make mistakes, … it's a much more enriching experience."
Moreover, Kavita Mudan Finn, author of "High and Mighty Queens of Westeros," said Martin crafted well-rounded women in "A Song of Ice and Fire" because of the historiography he was largely inspired by. She said he most likely based his world on a particular niche of medieval history penned from the 1940s to the 1980s. Although earlier decades emphasized military-centric stories, Finn said the '70s and '80s witnessed a rise in feminist medieval historiography that examined the complexities of female historical figures.
As Martin primarily drew from medieval Western Europe to develop Westeros, there are various parallels between the women in "A Song of Ice and Fire" and the queens and princesses of the past. For example, there are clear similarities between Cersei Lannister and Margaret of Anjou, said Birgit Haukes, a master's candidate in journalism at the University of Amsterdam.
Both women were married to kings, as Cersei wed Robert I Baratheon and Margaret espoused Henry VI. Additionally, they attempted to oversee their lands when their husbands did not, Finn said. However, the reasons for the two kings' incompetence contrast with one another. Henry, she said, had an undisclosed mental illness, which made him unfit to rule. On the other hand, Robert Baratheon prioritized drinking and hunting over governing a kingdom. When both Cersei Lannister and Margaret of Anjou dared to wield power, Finn said they were vilified by the men around them.
Cersei Lannister also embodies the frustrations many women in medieval Western Europe probably had with the limitations in choosing their fate, Haukes said. When readers read from Cersei's perspective in "A Feast for Crows" and "A Dance with Dragons," she said they learn that she loathes her gender. Cersei often compares herself to her twin brother Jaime, as she resents how he has freedom in choosing his life trajectory whereas she was destined to be a wife and bear several heirs, Haukes said.
"A lot of these ideas sort of still live on today," Haukes said. "'Women are just not as intelligent,' 'Women are just not as strong,' 'Women should just not be involved in politics,' 'Women should just be mothers' – I think George R.R. Martin … writes about various mothers in different ways, which I think is interesting, because not every woman is a natural mother."
The role of daughters as chess pieces in securing alliances is one examined very closely by Martin, Finn said. For instance, she said Margaery Tyrell exemplifies what could happen to a woman during a civil war. In "A Song of Ice and Fire," Margaery Tyrell is married three times over the course of a few years because her husbands are continuously slain during the War of the Five Kings. Similarly, real-life Anne Neville was married to Edward of Lancaster when she was 14, Finn said. Yet less than a year after their marriage, Edward was killed in battle and Anne was forced to marry Richard III within a year of his death.
Furthermore, Finn said that when a woman claimed queenship without marriage, the men around her plotted to seize her power, both in Westeros and Western Europe. At the dawn of the 16th century, Isabella I of Castile wanted her daughter, Juana, to take the Castile territory after her death. However, Finn said her husband and son-in-law conspired together to cut Juana from the line of succession. Comparably, despite having three dragons, Daenerys Targaryen is constantly trying to earn the respect of her male comrades in "A Song of Ice and Fire."
"She has been terrified her whole life, and she continues to be until finally at the end of the first book, she's able to kind of crawl out and start building her own life, only to realize that it keeps getting harder," Finn said. "It just keeps getting harder, and no matter how much she fights for what she believes is right, she keeps running up against systemic problems."
Ultimately, Finn said she hopes that after reading "A Song of Ice and Fire" and comprehending the intricate perspectives of the female characters, people will understand that the double standards in medieval Western Europe are still apparent today. The idea that a failed childbirth was automatically the mother's fault continued to persist well into the Victorian Era, Finn said. Even now, women are still denied proper medical care in the wake of anti-reproductive justice bills, which she said demonstrates how men still seek control of women's bodies.
"When people use the word 'medieval,' they like to assume that anything that is 'medieval' is in a nice, clean little box labeled 'the past,' and we don't have to deal with it because we are better than that," Finn said, "I, as a medievalist, am here to tell you that we're not better than that. We're still just as bad. We just dress it up."