Spooky season is bringing some new music with it – but hopefully without the scares. While summer was marked with hip-hop hits like Juice WRLD's "Legends Never Die" and Logic's "No Pressure," autumn signals a rise of fresh rock and pop tracks. From long-awaited records to surprise releases, these upcoming albums will pair perfectly with a warm glass of apple cider.
Keep reading to catch the Daily Bruin's recommendations for albums take a listen to this fall.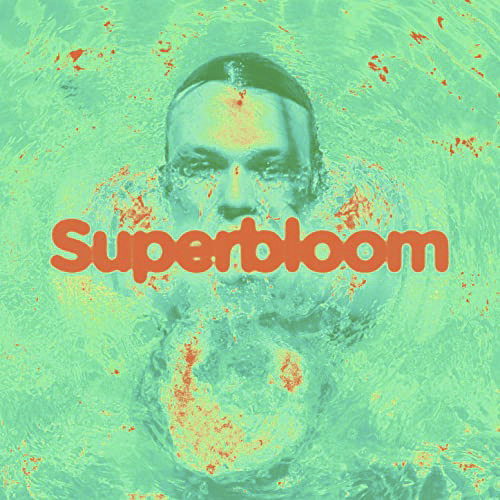 "Superbloom" by Ashton Irwin
Send out an SOS because 5SOS drummer Ashton Irwin is flying solo.
The Australian artist surprised fans last month by announcing his first solo record, "Superbloom," set to drop Oct. 23. But he hasn't split from 5SOS, as Irwin explained in an Instagram post that he is instead grateful for the support from his bandmates. Honing in on Irwin as an individual, his newest release is a dive into his mind, from his childhood to addiction.
In the first track released off the album, "Skinny Skinny," the artist candidly reflects on his own experience with body dysmorphia. Backed by simple guitar strumming and minimal production, Irwin sings, "My second face, my damn reflection/ We always meet when I'm defeated." The accompanying music video for the single is complete with complex choreography, eventually resulting in Irwin smashing the mirrors that taunt him.
Simply based on this promising single layered with meaning, Irwin is set to blossom in "Superbloom."
– Vivian Xu
[Related: Music Preview: Upcoming album releases to heat up summer with fresh themes, new sounds]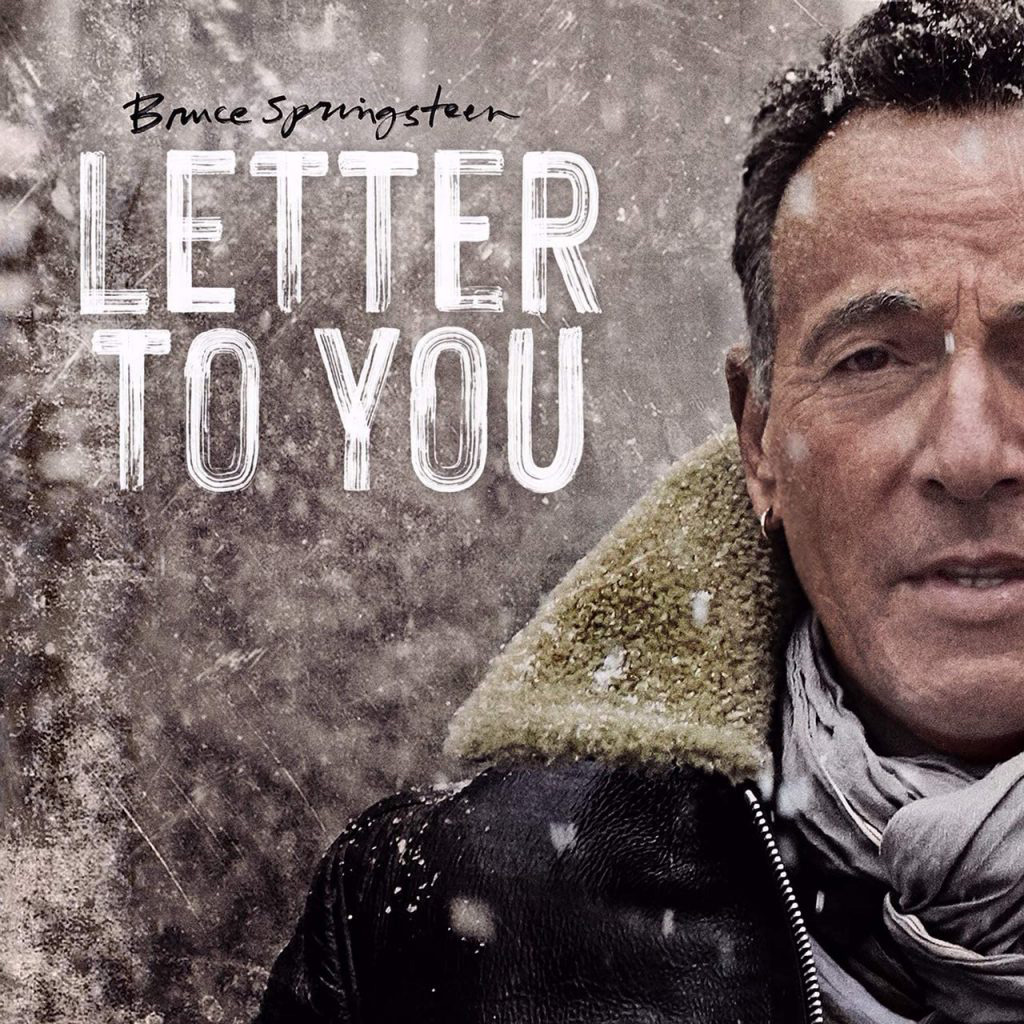 "Letter To You" by Bruce Springsteen
The Boss has already achieved rock 'n' roll royalty – but now he's coming back for more.
"Letter To You" will be Bruce Springsteen's 20th studio album, arriving Oct. 23 nearly 50 years after his debut album. Known for his social commentary lyricism that focuses on the working class, Springsteen is stepping away from his gruff persona and taking a more introspective approach to his upcoming album.
"Ghosts," the second single released off the album Sept. 24, tackles Springsteen's journey with grief as he delivers a tribute to his late bandmates, Danny Federici and Clarence Clemons. Yet even with its grim subject matter, the track is still lively with bold electric guitars and Springsteen's powerfully full voice as he belts, "I turn up the volume, let the spirits be my guide." The album's track list is a mix of Springsteen's brand-new songs and unreleased tracks from the 1970s, which will surely come together to create a nostalgic and feel-good record.
While his spot in the Rock & Roll Hall of Fame speaks for itself, Springsteen's upcoming album will show listeners just who's boss.
– Vivian Xu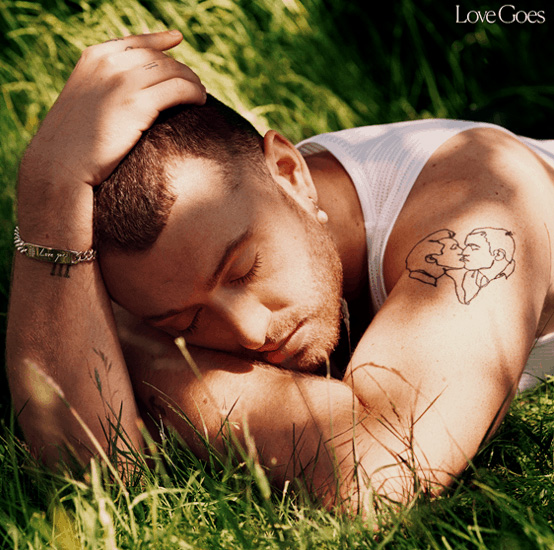 "Love Goes" by Sam Smith
Sam Smith latches onto their true self in their upcoming album.
After renaming and pushing back the June release of their third studio album, Smith is prepared to drop "Love Goes" on Oct. 30. Originally titled "To Die For," Smith decided to rework their album after the unprecedented start of the COVID-19 pandemic and morbid language in the original title. While still promising to release singles throughout the summer, Smith also selected flowers that reflected the creation and theme of each track to promote the album.
Stand out single, "Diamonds," was paired with a poppy for its focus on the allure of superficial and material love. Though Smith is known for their heartbreaking ballads, the artist instead leans into an upbeat dance track to express those same emotions of betrayal. Yet they don't completely abandon their previous style, as heard in the slower, piano-driven single "To Die For." The dialogue created between the two styles showcases Smith's vocal and stylistic range all while previewing the exciting dynamic of the entire album.
Should the rest of their album follow Smith's revamped pop roots, "Love Goes" is sure to follow their previous success.
– Yasmin Madjidi
[Related: Music Preview: Spring quarter album releases will focus on returning to raw, personal writing]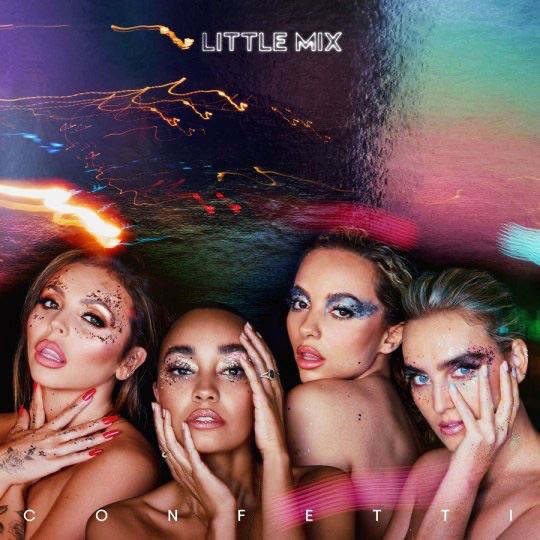 "Confetti" by Little Mix
Grab a party hat because Little Mix is ready to celebrate.
With tour dates already set for 2021, UK girl group Little Mix is gearing up to release its sixth studio album, "Confetti." Though the band was forced to delay the release due to the COVID-19 pandemic, it's holding strong to the current Nov. 6 release date. Little Mix also remains grounded in its roots, as tracks off the upcoming release radiate pure pop.
Lead single, "Break Up Song," brings a bouncy disco beat and tackles the topic of heartbreak with cheery optimism. All to an upbeat rhythm, the singers embrace independence and self-love as they harmonize, "I'll find a way to dance without you." In addition to its new album, the band's first reality television show premiered Sept. 26 and features the girl group on the hunt for rising artists, mentoring them as they enter the notoriously competitive music industry.
With so many projects to look forward to, it looks like Little Mix should bring some extra confetti.
– Vivian Xu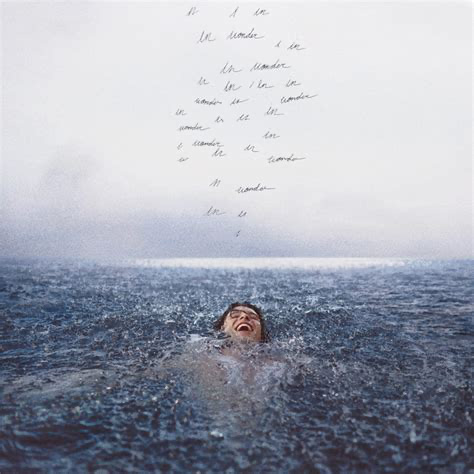 "Wonder" by Shawn Mendes
There's no need to wonder what Shawn Mendes has been doing during quarantine.
Gearing up to release his fourth studio album Dec. 4, Mendes will bring listeners into his own world of "Wonder." The artist published an interactive website that mimics the layout of the studio apartment used in the album's video trailer. The room showcases Mendes' attention to detail – which is sure to be echoed in his music – as it even features a handwritten set list with some of his own music along with love songs like Frankie Valli's "Can't Take My Eyes Off You."
Mendes' vulnerability is even more palpable in the title track and lead single, "Wonder." Released Friday, the powerful pop ballad allows Mendes to question his own actions as well as his relationships with others as he opens the song singing "I wonder, if I'm being real." Stylistically, the track follows his established pounding, dynamic drum beats – but his raw lyricism and desperate pleas in the track's chorus make it clear Mendes is coming into his own.
And with his self-honesty, there is little to no reason to wonder about the success of his newest album.
– Yasmin Madjidi