This post was updated Nov. 3 at 12:58 p.m.
The Bruins open their season Nov. 25, and the players back on campus have already begun preparations for the upcoming campaign.
One player looking to build off of UCLA men's basketball's 12-6 conference record last season is sophomore guard/forward Jaime Jaquez Jr.
In conference play, no Bruin averaged more minutes per game than Jaquez's 30.9, after the Camarillo, California product played just 65 minutes over his first six games in his debut season.
Coach Mick Cronin said while he's still working with the young player, Jaquez already looks like he is back near his top form.
"Jaime's back in Jaime shape where he out-hustles a lot of people," Cronin said. "Jaime's secret weapon is his toughness, where he just keeps coming at you. He's like a 15-round boxer who just keeps (getting) better as the rounds go on while others tend to fall apart."
Jaquez's second season should start more smoothly under Cronin than the first. He has established himself as a key player in Cronin's system, and Jaquez said the chemistry he already has with returning teammates will benefit the Bruins.
"We have a whole year under our belt playing under coach and the new offense that he implemented," Jaquez said. "And I think that we're getting really accustomed to what guys like to do now, after playing a year with each other."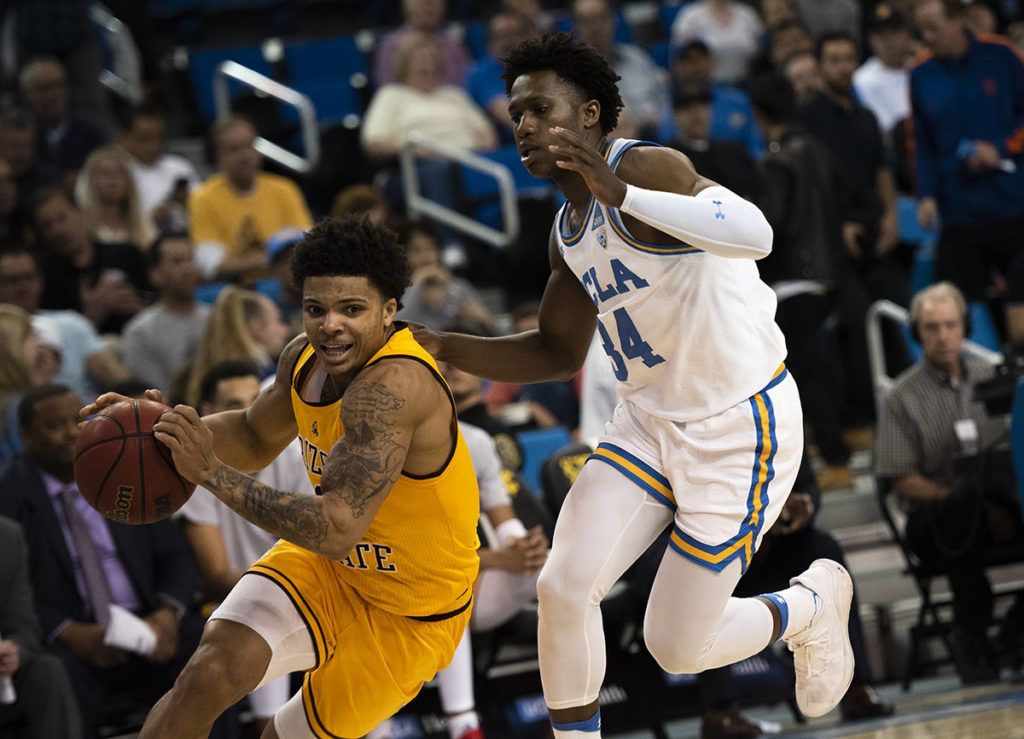 Junior guard David Singleton is another player who came into his own more during Pac-12 play. After not starting a single nonconference matchup, Cronin inserted Singleton into the starting lineup in 14 of 18 Pac-12 contests.
Singleton said he continued to work out by dribbling on the sidewalk near his Westwood apartment, and his experience could be a key to UCLA's success this season.
"I feel like I can be more of a leader out there," Singleton said. "I feel I can be more of an extension of a coach on the floor. I feel like I can uplift the team and help us stick together through tough times and help us apply pressure on the good times."
Cronin agreed with Singleton, saying his leadership on the court has been beneficial. He also pointed out he's been working with Singleton to improve his shot selection to raise his 3-point percentage from .370 in the 2019-2020 season.
"I think sometimes shooters tend to fall into (the mindset) that they've just got to get threes off, and what happens is you end up rushing your routine and you can't do that or it's going to kill your percentage," Cronin said. "David's message (is to) just (try) to show him some clips and talk to him about when people are running at him to not rush his shot to get it off, to just show the ball, go by the man, make the pullup or make the next pass. It's going to lift his three-point percentage instead of feeling like he has to make threes to stay in the game."